Five-times grand slam tennis champion Maria Sharapova hit out at some media accounts of her doping case that she termed "wrong" in an open letter to her fans on Facebook on Friday.
Sharapova, who tested positive for the banned drug meldonium at the Australian Open in January, is facing a suspension of up to four years by the International Tennis Federation (ITF) and has already lost numerous sponsorships in the aftermath.
The former world number one thanked her fans for their "tremendous outpouring of support" before launching into a critique of what she believed were some inaccurate reports.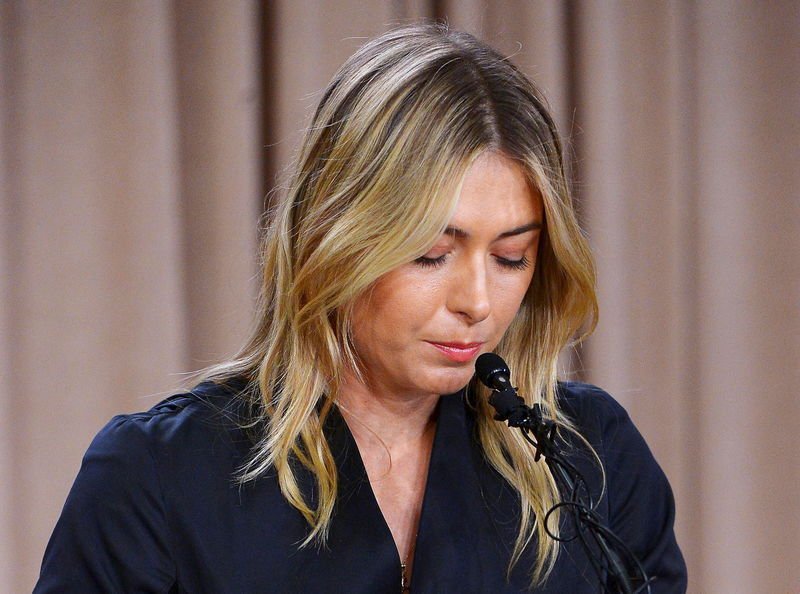 "A report said that I had been warned five times about the upcoming ban on the medicine I was taking. That is not true and it never happened," Sharapova wrote.
The 28-year-old Russian said she was making no excuses for not knowing about the ban that went into effect on Jan. 1, but said that after the first announcement, other notices were "buried in newsletters, websites, or handouts."
"Again, no excuses, but it's wrong to say I was warned five times," said Sharapova, who has said she took the drug for 10 years due to a family history of heart issues and diabetes.
The World Anti-Doping Agency (WADA) added meldonium to their banned substance list after concluding that it improves blood flow and boosts exercise capacity.
"I'm proud of how I have played the game. I have been honest and upfront," Sharapova said.
"I look forward to the ITF hearing at which time they will receive my detailed medical records.
"I hope I will be allowed to play again."