Former Supreme Court judge Justice Markandey Katju has sparked many a controversy thanks to his posts on Facebook in which he has held forth on almost any topic that takes his fancy. But no more. Katju on Tuesday night announced he is quitting Facebook – in his characteristic style.
Katju, who has around 3.84 lakh followers on the platform, said he's exiting the platform since it only brings him abuses. Oh and he also called people who had abused him 'stupid' and arrogant'.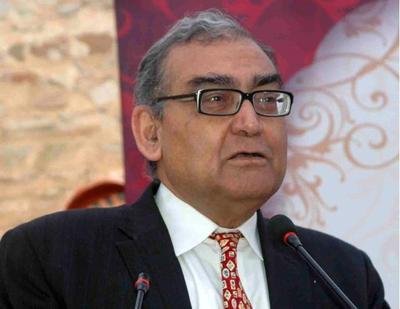 Late on January 26, he announced his departure through two FB posts, which he pinned in his tweets. 
Followed by this:
Presently one can't see these FB posts any more, but there have been no further updates on the Facebook page either. So it's not clear whether he's gone for good or is still reconsidering making a grand return. 
But if you still want to know what the vocal former judge has to say you could still follow him on Twitter which he hasn't left yet. He has over 1.08 lakh followers on Twitter. 
We will perhaps never know what exactly was the trigger for him to decide to exit the platform. And if he is indeed taking this step, this could have been his last Facebook post in which he debunked the celebration of Republic Day:
Feature image sourced from PTI