A 19-year-old girl in Ajmer has filed a petition to declare her marriage invalid since it took place when she was two-and-a-half-years-old.
Kavita, a resident of Ajmer, is currently pursuing a degree in engineering and was shocked when she discovered the fact that she was married a couple of years ago,reports IANS.
She then decided to take the matter to the court. With the help of the Sarthi Trust in Jodhpur, she filed a petition in a Rajasthan family court seeking to have it annulled.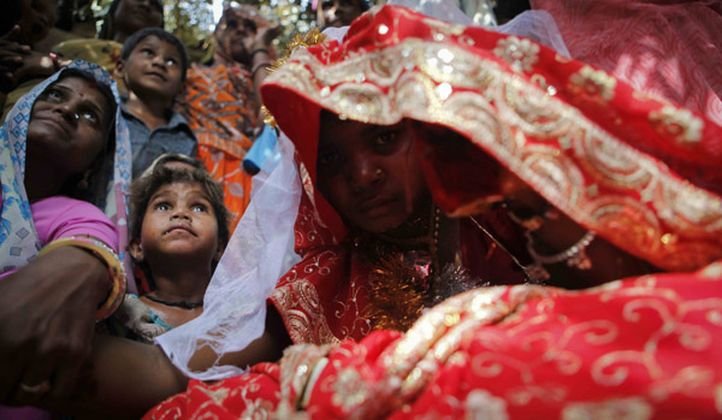 Representational image | Source: Reuters
In her petition, the girl has stated that she was only two-and-a-half years old when her parents married her off in Kotputli.
"Now I am studying in BTech in Ajmer and it's now that I've learnt of my child marriage. I also came to know that the person I was married to is not very educated," she told the Times of India.
She said that she wanted to become an engineer and seek a better future, reportsThe Times of India.
She had protested earlier against the marriage but there was pressure from her family and the community panchayat to stick to it.