For a post that requires little educational qualification, and doesn't even seem lucrative enough – that of a street sweeper – postgraduates, PhDs, BTechs and even MBAs are queuing up.
In Uttar Pradesh's Amroha district, as many as 17,000 youth have applied for 114 posts of safai karmachari, majority of whom are graduates, post graduates, engineers, MBAs and research scholars. The salary offered is Rs 17,000 a month.
The work involves cleaning streets with brooms, maintaining drainage and municipal sewer lines.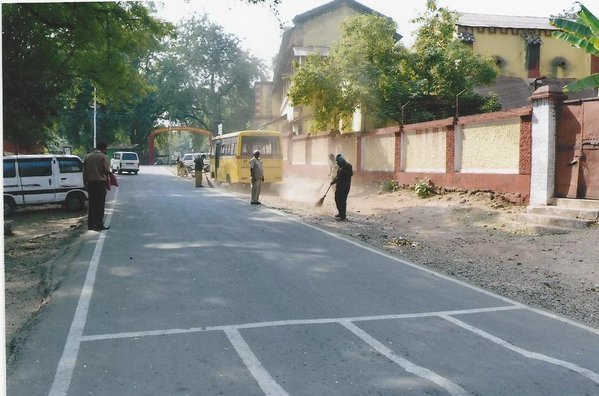 The overwhelming response to the post, in fact, has led the state to put the selection process on hold. Organisation representing sweepers are protesting that the posts should be reserved only for the Valmiki community.
"The process of uploading application forms or all 114 posts is still going on and we have uploaded 5,000 of the 19,000 received.Most are graduates, postgraduates, BTechs and even MBAs," Amroha municipality superintendent Faiz Alam told TOI.
Only recently, a similar case happened in Bhatinda when for 19 posts of Class IV, 8,500 people applied – majority being Mphils, MSc, and BTech.
Feature image for representation / Source: Twitter