Okay then. Let's get this straight. Traffic police in Bengaluru have, for the second time in two months, fined a person for not wearing a helmet… in a car.
On one of those occasions, and as reported by The New Indian Express,  the High Grounds Traffic police issued a notice to BJP spokesperson Prakash S. — which said that his friend was not wearing a helmet while Prakash was driving his car.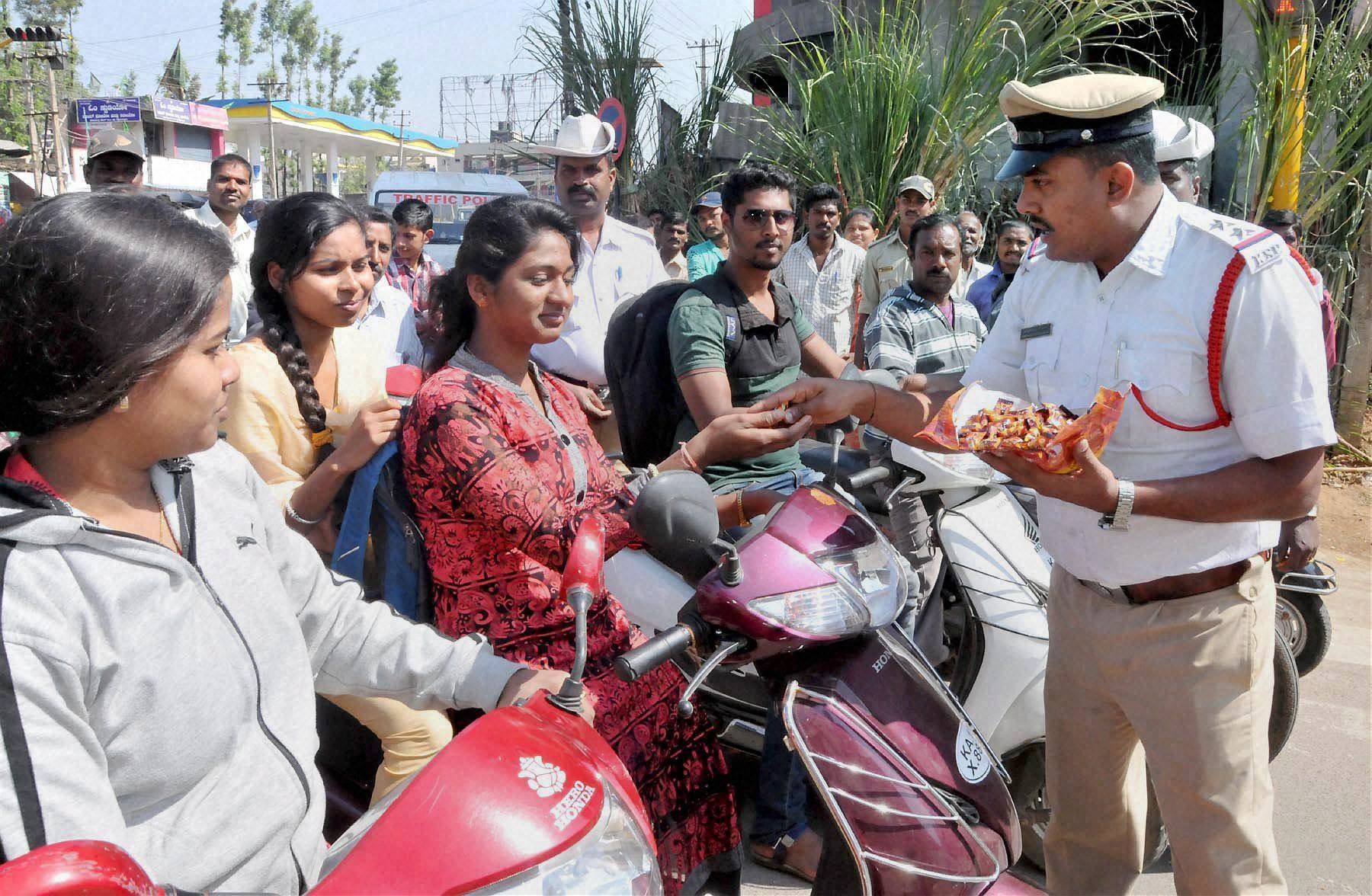 Now why would a passenger in a car wear a helmet? On top of that, Prakash claimed that he was driving alone in the city that day.
Utterly stupid. And ridiculously funny.
The warnings also seem to be sent to prominent people. A Hindu report on March 9 said that Ministry of Defence spokesperson MS Patil was sent a notice to pay a Rs 100 fine for not wearing a helmet while riding a motorcycle — only thing is, Patil doesn't ride one. He drives a car (a silver Matiz) which has been grounded for a year.
Now the difference between a car and a motorbike is as stark as an emu and a koala bear — so either the Bengaluru police don't see that — or someone in the administration office sending these challans is playing a (hilarious) practical joke.
Feature image source: PTI