In a big relief for the Tirupati Temple, the Centre on Sunday has exempted its famous ladoos from GST.
Not just ladoos, the human hair sold at the temple and the rooms given in rent will also be exempted. The relief comes at a time when the Tirumala Tirupati Devasthanam (TTD) was staring at a plausible Rs 50-100 crore GST tax burden, reports Firstpost.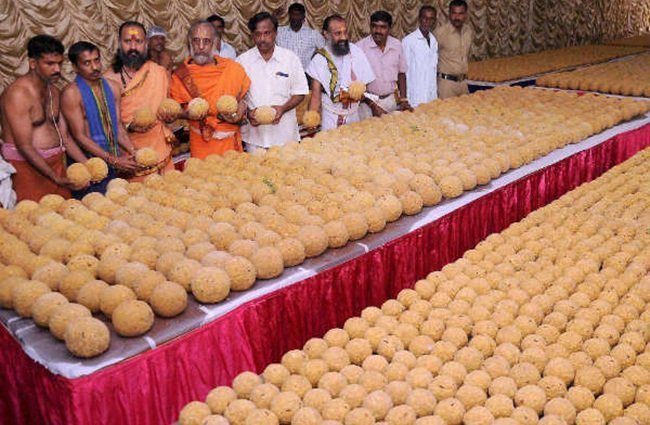 Come July 1st, the richest Hindu temple, which had been hitherto exempted from sales tax, wealth tax and VAT by both centre and state government will fall under the radar of mandatory GST.
However, on Sunday, following the request of Andhra Pradesh Finance Minister Y Ramakrishnudu, the GST council in its 17th council meeting, decided to excuse the ladoos from the tax burden.
The laddu, made at the massive kitchen close to the shrine at nearby Tirumala, is in great demand among devotees, who throng the shrine from different parts of the country throughout the year. 
Previously, Minister Ramakrishnudu's plea to exempt guest houses and ingredients not only for ladoos but also for items used for pooja was turned down by Finance Minister Arun Jaitley stating that this would instigate similar demands from other temples.
But after concerns over treating TTD as a commercial firm caught fire, the council took a U-turn to declare that only revenue from the sale of prasadams would be exempted and not the raw materials for which the temple is still obliged to pay GST.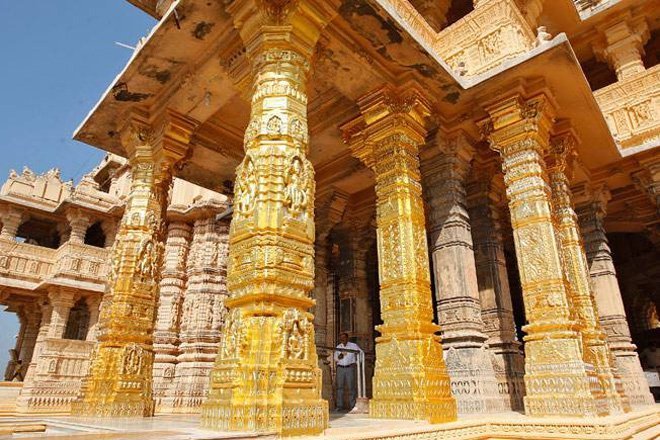 According to Indian Express, currently, the ladoos which are sold for a subsidised price of Rs 25 incur a production cost of Rs 33. The temple authorities who were previously apprehensive about rising prices are now relieved with centre's decision which might not effect the price significantly.
According to Firstpost, this was also important as the accounts department of the TTD and the office of financial advisor estimated an annual burden of 70 crore with the implementation of GST.
The temple spent around 70 crore on the purchase of cashew nuts alone for the financial year 2016-17 besides spending 122 crore on ghee, an integral ingredient of the prasadam. As both nuts and ghee, an essential ingredient of the prasadam are all set to be charged with a five percent and 12 percent tax respectively, centre's new decision comes as a big revenue saver.
Interestingly, the laddu used as prasad was introduced in the 2000-year old hill temple only about 100 years ago during the British era. Earlier, 'atherasam' or 'aresu', a sweet made of jaggery and rice, used to be the prasad (offering) at the temple for ages. During the rule of mahants designated and posted as 'Vichaarana Karthas' of the temple by the British, the laddu prasad was introduced, the sources added.
(With inputs from PTI)
(Feature image source: PTI)