Police forces in India have always maintained that public can play an active role in law and order if they remain vigilant enough. 
And here is a unique initiative by the Uttar Pradesh police in Meerut that aims to create awareness about criminals in the neighbourhood so as to ensure safety and security.
Aptly called the 'Bhopu Abhiyan', (Bhopu is the Hindi word for a loudspeaker), this recently launched initiative works like this: Police officers set out in groups in e-rickshaws and announce the names of offenders and history-sheeters on loudspeakers. They verify the addresses of the criminals and collect information about their current activities. 
On Sunday, around 150 police teams from all 30 police stations of Meerut participated in this exercise.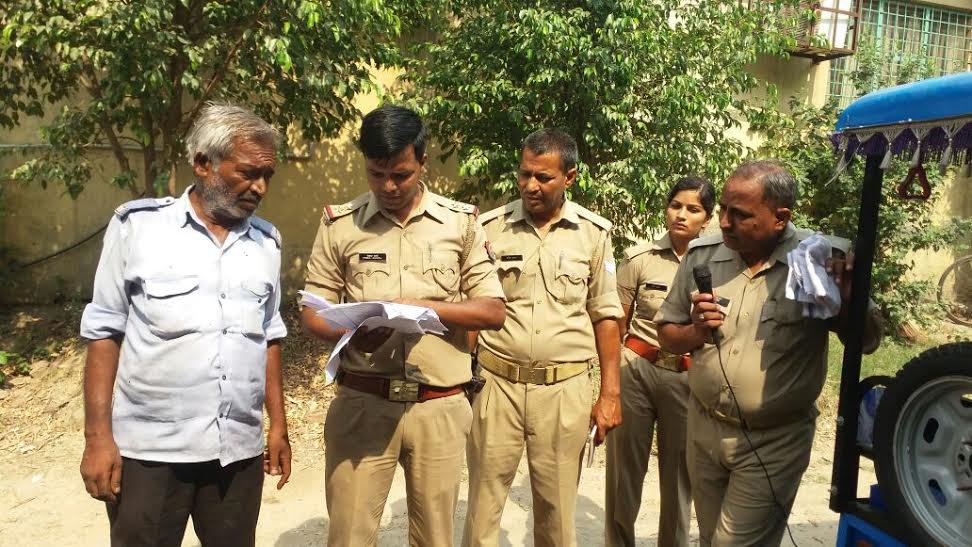 "Many criminals who have committed crimes in other districts come and stay in Meerut. So we created a list of 2,700 such criminals who are mostly involved in property offences like theft, dacoity and robbery. These offenders are either out on bail or have been released from prison. We thus wanted to sensitise and inform the public about the people living in their neighbourhood," J Ravinder Goud, Senior Superintendent of Police (SSP), Meerut, who is spearheading the initiative, told ScoopWhoop.
The campaign also seeks to boost the morale of police officers. "Many people have this assumption that police officers are hand-in-gloves with criminals, which is not true. We plan to break that notion and win public trust so that in the end it motivates our officers to serve the people," he added.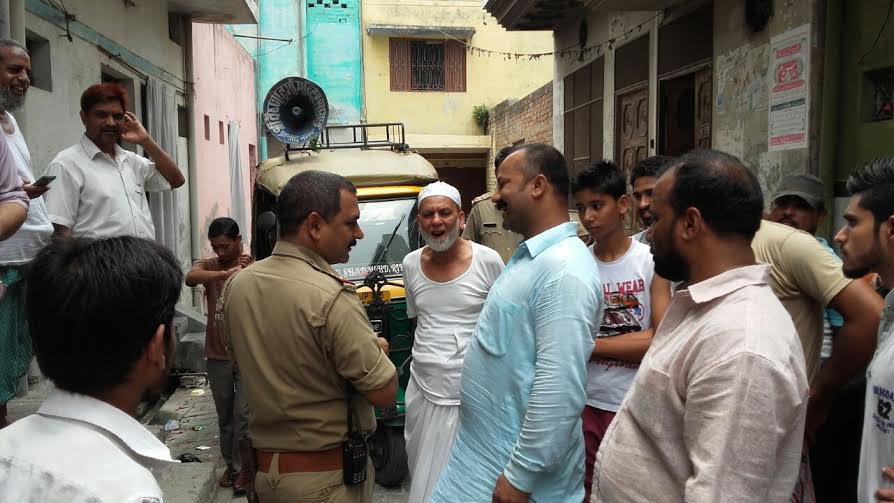 But what if this campaign proves counter-productive, resulting in the public maligning of a non-offender by mistake?
The cops have an explanation. 
"We announce the names of only those who have been repeat offenders or those who are currently out on bail after carefully examining the official records. The idea behind is to sensitise the people for their own safety. And I can proudly guarantee you that the response from the public has been overwhelming," Gour said.
While such 'naming and shaming' campaigns are not new across the world, this 'Bhopu Abhiyan' is fairly unique and is probably the first police-public door to door initiative in India on a large scale.
 "When I was posted at Aligarh, I had organised similar campaigns, but this one is big. We will be definitely continuing with it," Gour said.
(All images sourced from Department of Public Relations, Uttar Pradesh Police)