Of late, the nutrition trend in India has undergone a sea shift with the promotion of traditional Indian food wisdom over Western-imported fad diets. People are swearing by what celebrity nutritionists like Rujuta Diwekar say – eat what your ancestors ate. Locally produced, mostly vegan fare cooked in traditional spices and manner. Daal-chawal, roti-sabzi, pickle, laddoo et al.
But there is a community in India that has gone a step further and is making even such veganism appear like a fast food binge. They have reverted to what they say is the diet our bodies were originally designed for.
Meet raw vegans, also called fruitarians, who haven't consumed grains, dairy and animal products, lentils, fats or sugars for years. Even cooked vegetables like baked cauliflower or boiled potato are totally out of the list.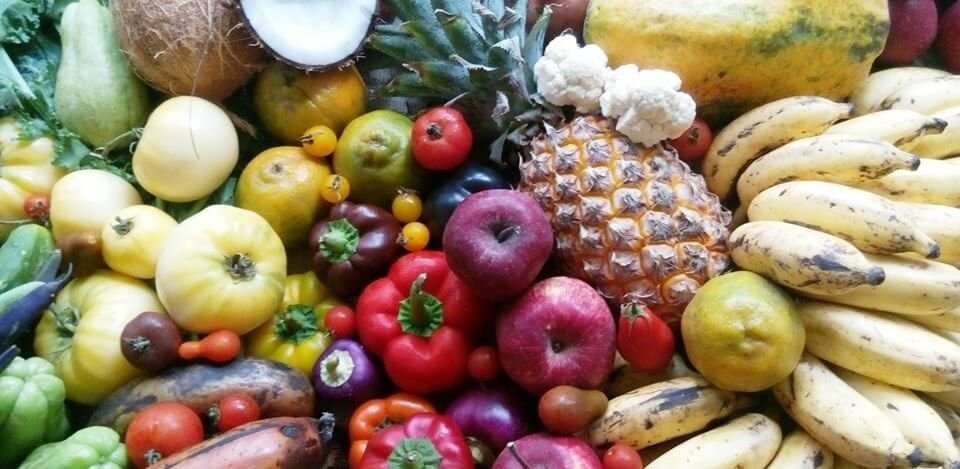 What do they eat then? Strictly raw veggies and fruits. Leafy greens, herbs, edible flowers. For all meals of the day. All days of the year. Some allow themselves seeds and nuts, but purists won't have even that.
Bengaluru-based Rupinder Kaur has been a 100% raw vegan for three years. Rupinder grew up on fat-laced, protein rich Punjabi fare. "I was never a party girl or gorged on junk like pizza or burgers. I believed I was healthy. But two years after delivering my son I was diagnosed with Jaundice, which left me so sick that I could barely walk without support for months," Rupinder told ScoopWhoop News.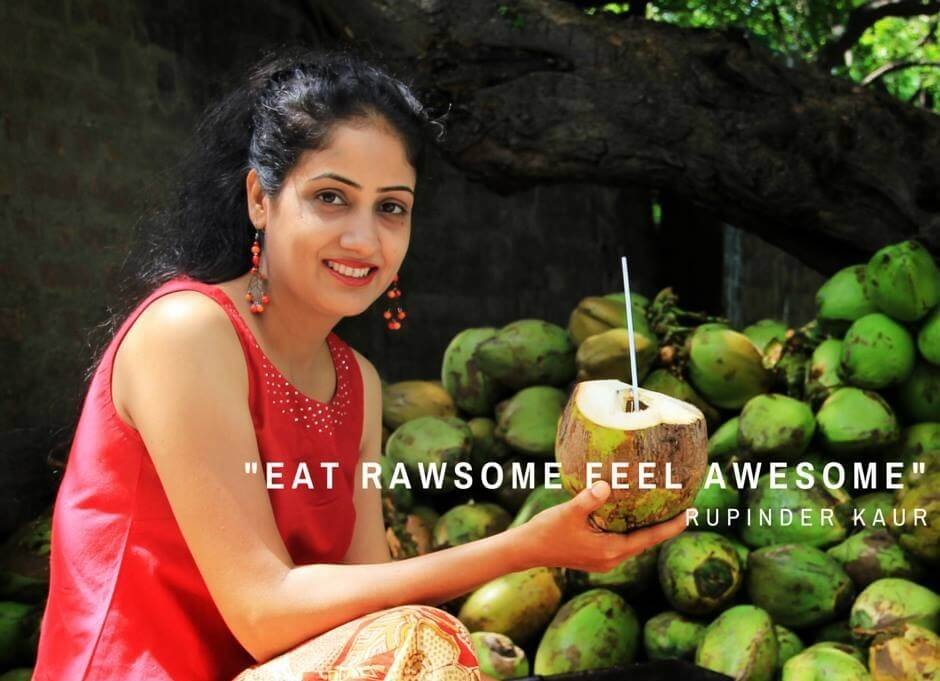 After Allopathic doctors gave up on her liver and homeopathy wasn't helping either, she switched to a raw vegan diet upon a friend's recommendation. "I ate only mangoes and litchis for three days. Miraculously, I recovered, the body pain vanished and I felt much better," she says.
Believe it or not, Rupinder has stuck to her regime on vacations, weddings, hang-outs with friends and her son's birthday parties. "It's easier than you imagine. Fruits and veggies are available everywhere. Just peel a banana and eat it," she said, adding that her lifestyle hasn't affected her family's, who continue to eat cooked, but prefer organic and vegan.
Rupinder claims her skin is now flawless, digestive system in order, health in check and, surprise, she doesn't need a deodorant. "When you eat junk, you smell like junk. But I always smell good," she says.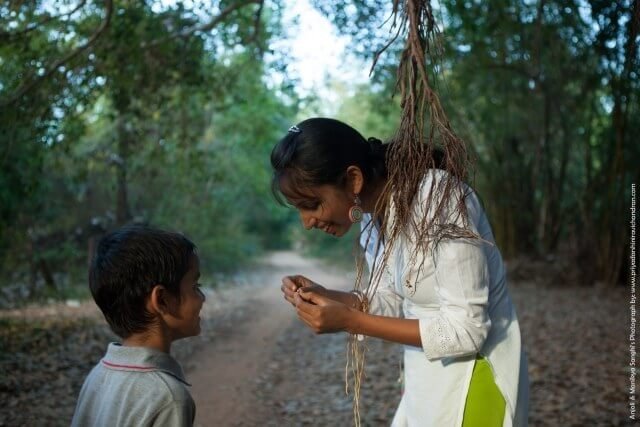 Like Rupinder, Delhi-based Anjali Sanghi, 36, too was sick of falling sick and switched to 100% raw veganism in 2012. "It's not a diet fad, it's a lifestyle. It's your inner calling which most of us our not hearing. It eventually supports you to become a balanced, strong person," she told ScoopWhoop News.
Both Rupinder and Anjali guess that there may be thousands of raw foodists across India. These include 100% followers like them as well as 'high raw vegans', who are allowed cooked food at least once a day. Roughly speaking, whose 70-80% diet is raw food.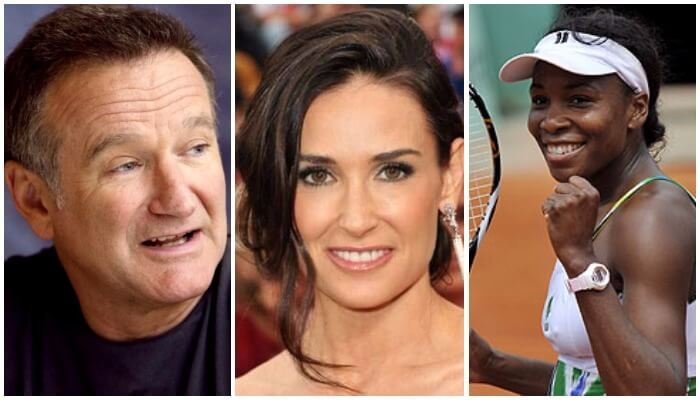 Interestingly, many Indians seem to have followed in the Western footsteps in this regard. Some scholars credit Swiss physician Maximilian Bircher-Benner with first promoting such a diet regime. Steve Jobs, of course, famously popularised it in 1970s. 
Unlike in India, the West has a number of famous proponents of this regime like Venus Williams, Demi Moore, Robin Williams and Natalie Portman. In India, its most prominent face perhaps is Mahatma Gandhi, who practiced it for five years, before returning to veganism.
But Anjali differs. "Raw food was the diet of ancient rishi munis too. Everyone ate raw at one point of time, before civilization evolved and man started to practice agriculture, after the invention of fire".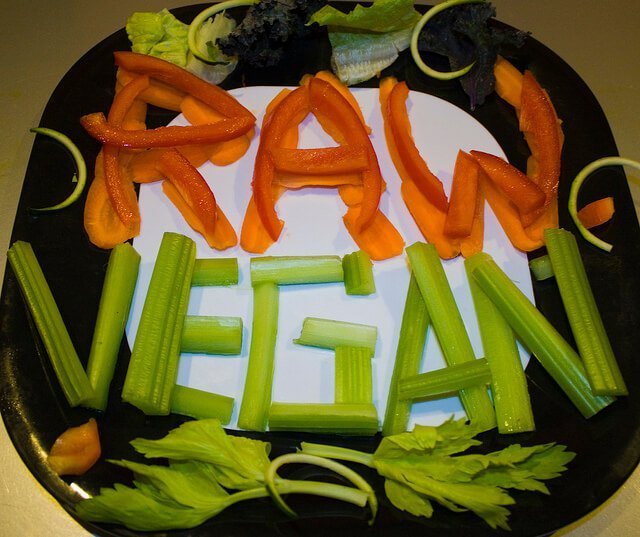 If reading all this makes you go wow about raw foodism, then here comes the spoiler. It has its share of critics who call it an extreme eating cult and even life-threatening. Look no further than Hollywood star Ashton Kutcher, who went on a fruit-only diet for playing Steve Jobs in a biopic, but ended up in hospital. "My insulin levels got pretty messed up and my pancreas kind of went into some crazy, the levels were really off and it was painful. I didn't know what was wrong,' he said in 2013.
A quick search on Google pops up more such cases like a scary one in 2001 when raw foodist parents of a baby in UK were almost jailed for killing her (of course, unintentionally) by feeding her a fruit-only diet.
High raw vegan Aruna Maheshwari narrates an incident from her home-town Chennai when a woman friend got severely ill within a year of switching to 100% raw vegan. "She was growing weaker by every passing month. But when she tried to return to her earlier diet, her body refused to accept it," Aruna told ScoopWhoop News.
Aruna, who eats several bananas along with dates and coconut daily, allowing herself one cooked meal in a day, said more such incidents taught her to not go all the way. "There is no coming back once you give up cooked food altogether," she says. 
As per Sunita Roy Chaudhary, chief dietician, BLK Super Specialty Hospital, Delhi, "The human body needs proteins from milk and milk products or cereals to get the essential nutrition. While fruits and vegetables give us minerals and vitamins, they do not endow the bodies with fat-soluble vitamins." She recommends a raw vegan detox for a day or two at the end of every two months.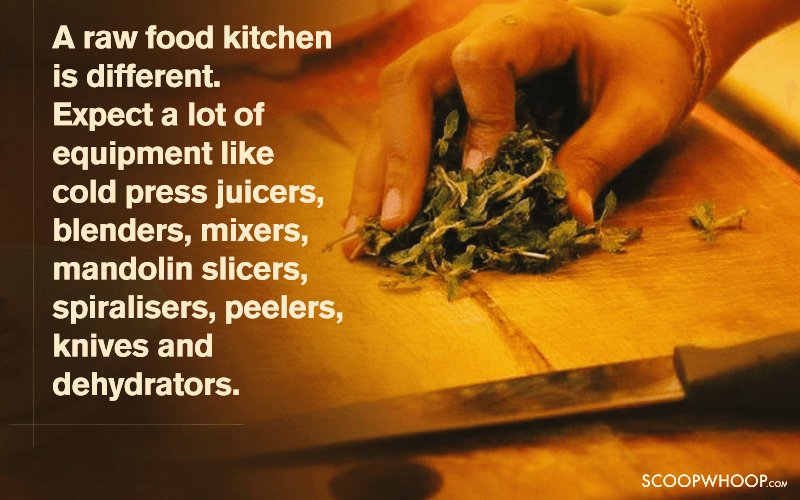 Anjali has an advisory here: One should do it as per age, need and taste. "If you keep negating what your body tells you then you are sure in for trouble with any diet or lifestyle, not just raw vegan."
Even as the debate continues, the trend seems to only be growing. Both Rupinder and Anjali, who have written books on raw vegan recipes, hold consultations and workshops and run dedicated websites, say the number approaching them keeps on increasing by the day. 
You can check two recipes right here: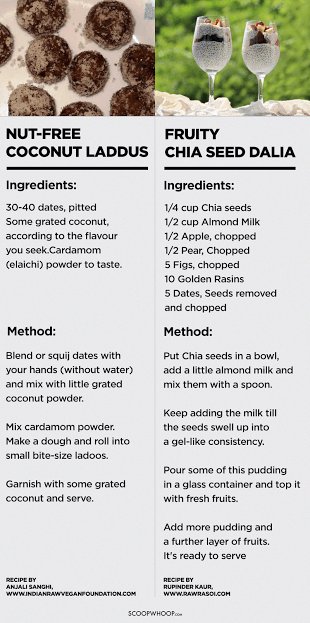 Feature image: http://www.rawrasoi.com/