Almost as soon as the vicious terror attacks on Paris took place, netizens on social media started reposting a poignant image portraying the Eiffel Tower on a peace sign, as a sign of support for France and its people.
Numerous celebrities shared the now viral photo and various news networks adopted it as their own. And it turns out, French graphic designer, Jean Jullien , who created the artwork, did it while on holiday to express how he felt about the attacks.
Jullien's design has spread across social media platforms, as well as the hashtags #PrayforParis.
Time Magazine reports about the artist's take on the situation, "In all this horror there's something positive that people are coming together in a sense of unity and peace."
Jullien had just started begun his holiday, when news of the terrorist attacks broke. As others struggled with how to express their feelings after the incident, Jullien took up trusty brush.
"I express myself visually, so my first reaction was to draw a symbol of peace for Paris", he said.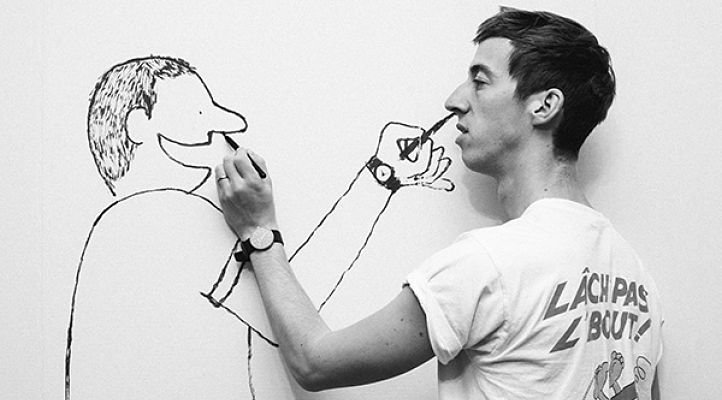 Image: Jean Jullien
Jullien uses his Instagram feed to document his daily life as one of the industry's leading illustrators.
From crafting with fruit and inking up leaves, to the adventures of his ever-growing family of paper people, Jean's prolific approach to work allows for plenty of play. But this was different.
In a Skype interview with Time Magazine, the artist said that after creating the drawing, "it seems to have gotten a bit out of my hands."
The image has been retweeted over 59,000 times and has 44,000 likes on Twitter. It also has another 160,000 likes on Instagram.
Photo source: Instagram/jean_jullien