The fact that Google search results limit themselves to Noel Tata when you look up for Ratan Tata's siblings reflects that even Internet is oblivious to Jimmy Tata's existence, let alone us. Noel, in fact, is Ratan and Jimmy's half-brother.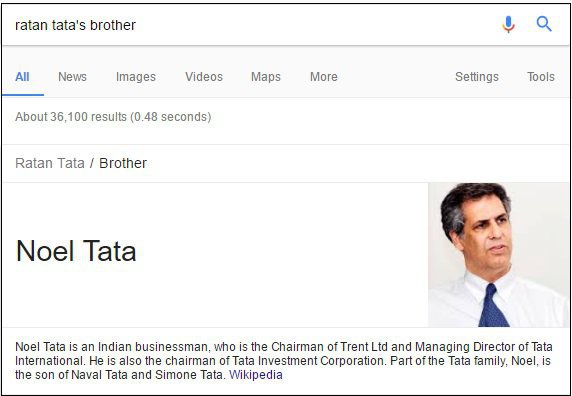 The mystery brother has been around for 76 years and has not once been talked about. Clearly, the man is not much of a talker himself. 
He is a trustee of Sir Ratan Tata Trust like his illustrious brother Ratan
Jimmy Naval Tata, who is shareholder in Tata Sons and several other Tata companies, became the trustee of Sir Ratan Tata Trust in accordance with his father Naval Tata's will after he died in 1989, reports The Times of India. According to his July 2015 letter to Tata Sons, he holds 3,262 ordinary shares, with a subject line, `In case of liquidation of Tata Sons Ltd', where he has estimated the break-up value at more than "Rs 10 lakh crore share", reports TOI.
As per this report, Jimmy is younger to Ratan Tata by two years and worked in various Tata companies before he retired in the '90s.
Lives in Colaba, is a recluse
He resides in a posh 2 BHK apartment on the sixth floor of Hampton Court in Mumbai's Colaba. He is a recluse, doesn't even own a mobile phone. Neighbours know him as an introverted bachelor. When TOI approached him over the Cyrus Mistry issue, he handed the newspaper six enormous files saying, "What you want to know about me and my opinion is in here."
The file, says TOI, contains a slew of letters addressed to the trustees of Sir Ratan Tata Trust and the board of Tata Sons over many years that mostly convey his discontentment over board's decisions. The file also contained newspaper clipping related mostly to the Tata Group. 
He's been pursuing the Mistry issue meticulously
Jimmy might not have visibly contributed to the ongoing tussle between Ratan Tata and Cyrus Mistry but has subtly pursued the matter, probably more meticulously than anyone at Bombay House, says the report.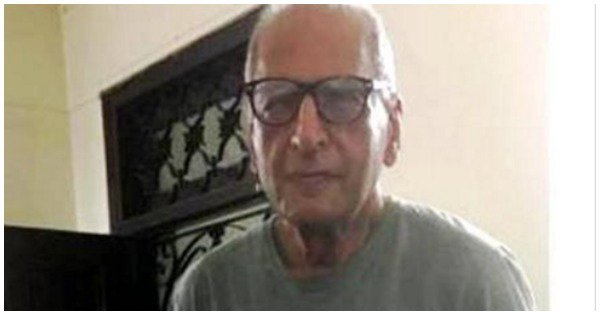 Jimmy told the newspaper that he has consciously refrained from the meetings to remove Cyrus.
(Feature image source: PTI)