Standing in line for a special ceremony, uniformed soldiers of His Majesty the King of Norway's Guard are carefully inspected — by a penguin.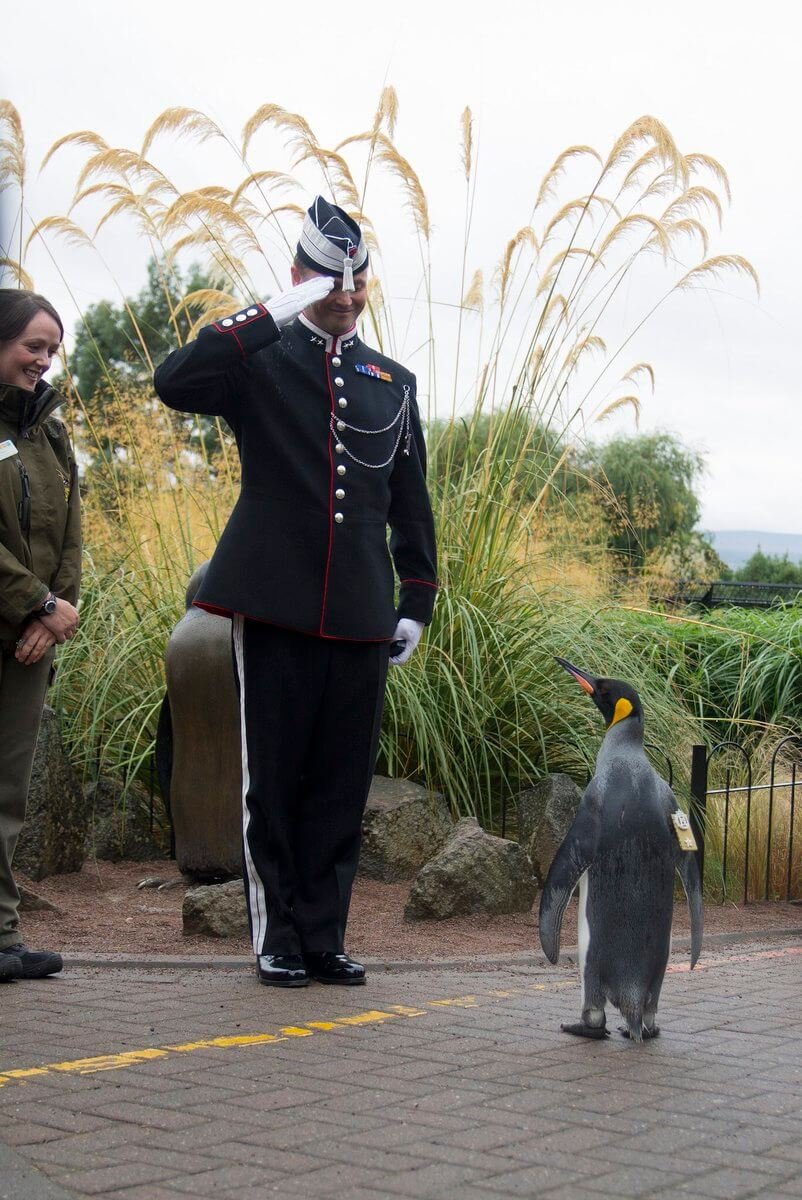 Sir Nils Olav, a resident king penguin at Edinburgh Zoo, was honored with the title of brigadier on Monday during a parade in the Scottish park. The bird is the mascot of His Majesty the King of Norway's Guard and was made a knight in 2008.
Under cloudy skies, Sir Nils Olav slowly made his way down the zoo's Penguin Walk, ending his inspection with a cry and a scratch of his head. A zoo keeper then bestowed the honor on his wing.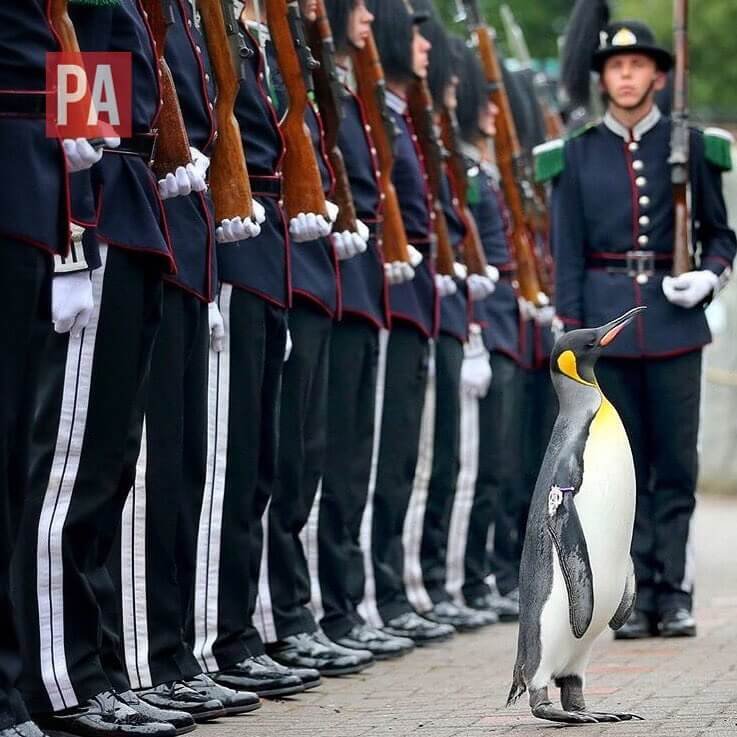 The penguinial link between Edinburgh Zoo and Norway goes back to 1914 when a Norwegian family presented the zoo with king penguins.
In 1972, one of the zoo's king penguins was named Nils Olav after Norwegian Major Nils Egelien, who arranged his adoption, and Norway's then King Olav. Two others have shared the name since.
More than 50 Norwegian soldiers are in Scotland to take part in The Royal Edinburgh Military Tattoo, and it has become a custom for them to promote the penguin when in the city.
All images sourced from Twitter