New Delhi: Early this year, 26-year-old Master Fasil Alli, a Kickboxing coach, paid a visit to his long-term guide Ghulam Nabi Tantray in North Kashmir's Bandipora district. Alli was worried that his promising littleKickboxing student,Tajamul Islam, then 7,  was not eligible for World Kickboxing Championship scheduled in Italy in November.
"Tajamul was months away from her eighth birthday. The Kickboxing Federation of India thought she cannot submit application for the World Championship. I really had a hard time convincing them that she'll be eligible when the tournament will be played in November," says Tantray, who's the President of Kashmir Kickboxing Federation. The federation finally agreed. 
On November 9, when Islam routed her opponent from United States of America in the finals of the World Kickboxing Federation (WKF) World Championship to become the world champion at the sub-junior level, Alli's worry and Tantray's persuasion had paid its price.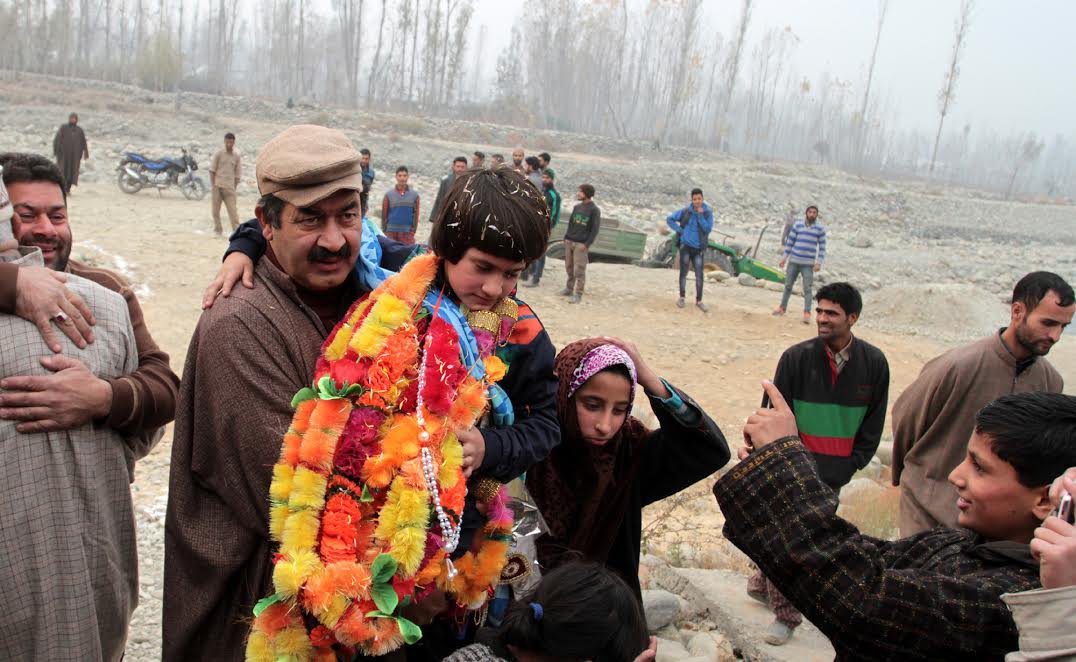 At the competition in Italy in which 112 countries participated, Islam defeated opponents from China, Japan, France, Italy, Canada and United States of America to reach the top. 
"There are a number of people behind my success but Fasil Sir and Kickboxing Federation of India deserve to be named" says Islam, a class 3rd student of Army Goodwill school in Bandipora. 
Islam's school, which is one of the 46 schools constructed and controlled by Indian Army under Operation Sadbhavana in the state, also finds mention in her success story. 
"The attitude towards sports in the valley is not encouraging; be it from the society or the government. I wanted to change that thinking," says Alli, who runs Alli's Sports Academy in Bandipora, where he trains more than 3,000 students in 18 different sports for free. 
It's the same academy where Islam had seen students training kicks and punches, one day, back in 2014. Within months, not only was Islam showing passion in the contact sport, the academy also decided to send her to the  2015 national level kickboxing competition in Delhi. She scored gold.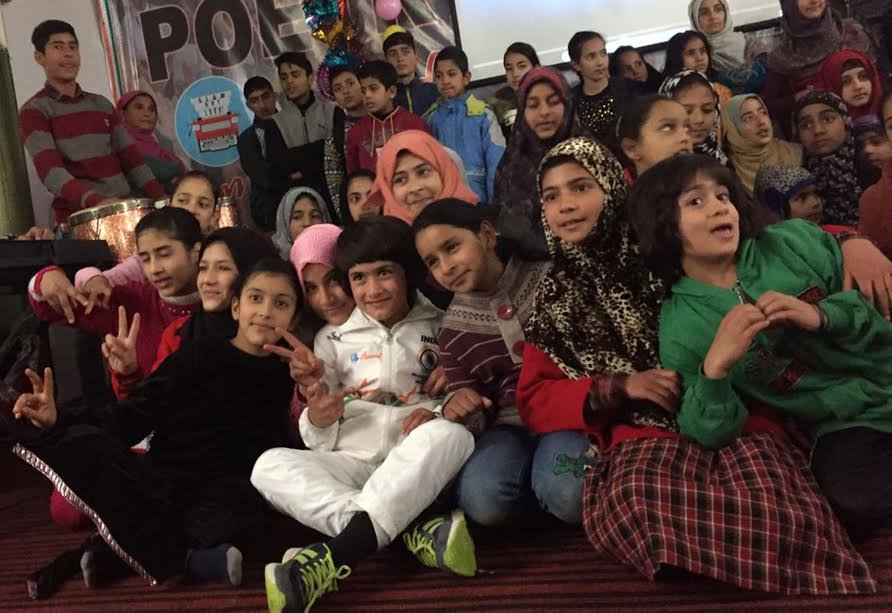 A regular at school, Islam had to strike a balance between her studies and passion. Her coach Alli, chalked out a plan to ensure maximum training. Every morning  Islam, an early bird, had to reach the academy for training. She would train for two hours before school and then she would train for two more hours after school too. 
During the five-month long curfew in Kashmir, Alli says he took Islam to his home for three months so as to ensure she doesn't loose her rhythm.  "I trained her at my home for the world championship." 
"I haven't charged Islam a single penny for training. She comes from a very austere background," Alli, who himself has won two international gold medals for Kickboxing, says.  
That austerity became one of the roadblocks for Islam to reach Italy.
"We needed Rs 2 lakh for her visit and other formalities in the competition. I went to many politicians and bureaucrats but nobody came forward," he says.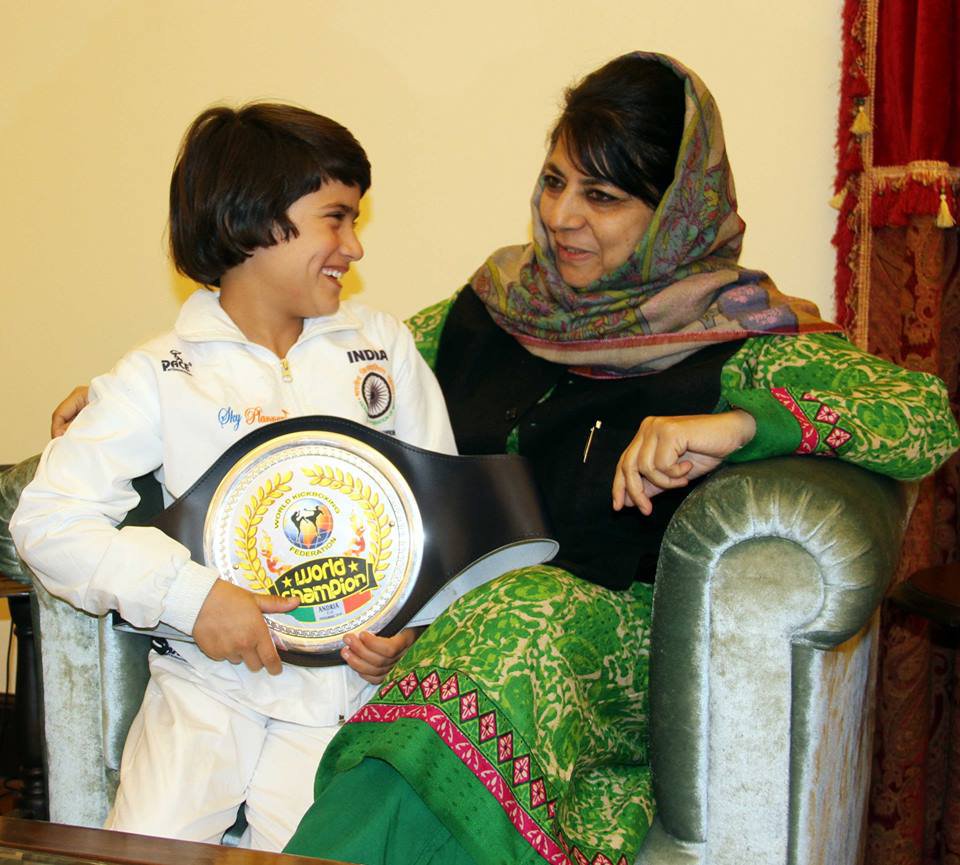 According to Tantray, it was the army which decided to bear Rs 2 lakh expenses for Islam's Italy visit. 
Islam's father, Ghulam Mohammad, a driver, says it was "economically difficult" for him to send his daughter to an international platform. 
"Her talent has taken her there. It sometimes feels unbelievable," says Mohammad, a father of five.  
On Sunday afternoon, Islam's Tarkpora village in North Kashmir's Bandipora district descended into dance and celebrations. Well wishers, relatives and friends continue to throng Islam's residence. 
A fan of Bollywood superstar Shah Rukh Khan and popular Japanese cartoon series Doraemon, Islam's favourite sports star is Olympian athlete Anju Bobby George. 
Interestingly, she's not the first from her family to share passion for Kickboxing. Her three siblings are also Kickboxers. In the next state-level kickboxing tournament in Bihar, Islam's sister will also be a participant.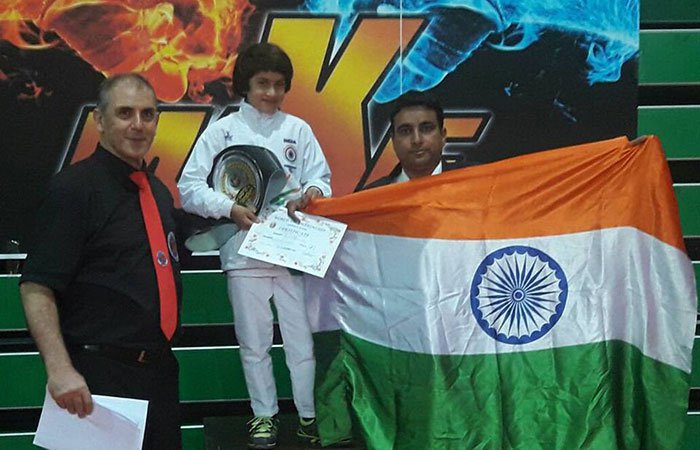 Coming a long way from 2014, Islam says she has realized the "abysmal sports infrastructure and lack of facilities for sports enthusiasts in the state." She also rues the lack of social support for girls in sports.  
"If Kashmiri players are given facilities and exposure like any other state or country, we will show the world what we are capable of," she says. 
World Champion at the age of 8, Tajamul maintains a strict "no comment" stand on the politics surrounding conflict-torn Kashmir valley. 
Asked what else she desires to be, Islam says besides a professional boxer, she wants to become a doctor when grown up. 
"I want to continue with breaking bones and then joining them back," she chuckles.