The phone hasn't stopped ringing for 17-year-old V Mohan Abhyas. 
When the JEE Advance results were declared this Sunday, most media houses were looking for the mandatory you-won't-believe-this story. Mohan Abhyas, the son of a samosa seller who went on to secure 64th rank in JEE Advance, was the perfect success story. V Mohan's identity is now defined by his parent's profession. 
But Mohan isn't the sort to be tied down to just one identity. 
 "I am like any other student . The only difference is that I worked very hard. Coming on T.V is not an achievement but creating or inventing something that will help the society is," the aspiring scientist told ScoopWhoop News.
Mohan always wanted to become a scientist. He secured 310 marks out of 366 in JEE Advance. He previously secured all India rank six in JEE Mains and fifth rank in Telanagana State Eamcet.
Both his father, Subba Rao, and mother, Suryakala, sell samosas for a living and has been running a small eatery for over 13 years in Kukkatpally,which is located at the outskirts of Hyderabad.
"We work eight to ten hours every day and this eatery is our only source of income. Through this we have somehow managed to fund his education and today he has made all of us proud," Suryakala told ScoopWhoop News.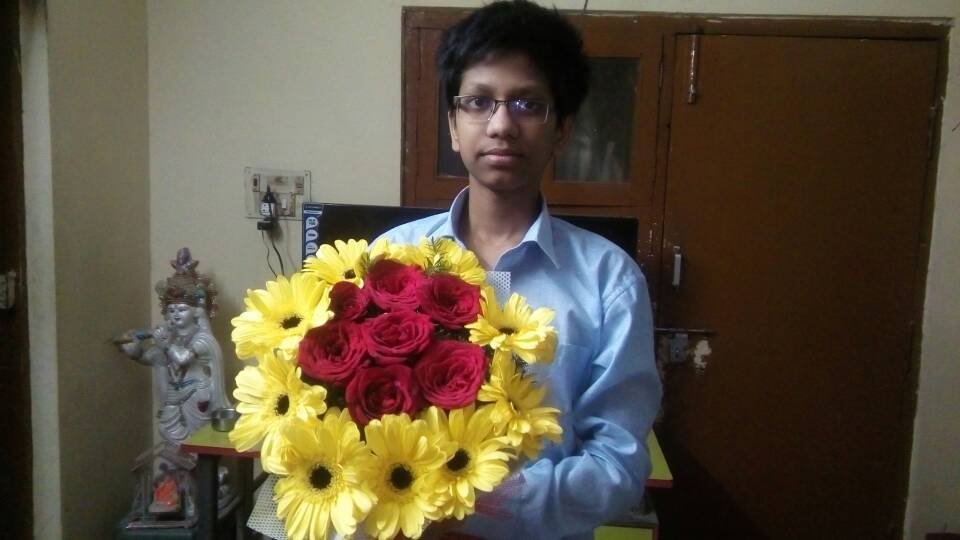 A student of Naryana Intensive Institute, Mohan was offered concession on his fee for excellent academic record in the second year itself.
"We are from a lower middle class family and for Mohan to receive a concession from an institutewas a big thing for us," his mother added.
Mohan doesn't like talking about his family's financial situation. 
"We are a small family and whatever money we make is more than sufficient for us ," he said.
On what he intends to do next, he told ScoopWhoop News that he is looking forward to joining IIT Bombay.