Thanks to the Kriti and Bob controversy, 24-year-old struggling photographer and filmmaker Aneel Neupane from Nepal is a well-known name in India now. His following on Twitter and Facebook has shot through the roof and his little-known Nepali short film, Bob, is being mentioned all over social media. Before being pulled down by YouTube on Tuesday night, Bob had over a lakh views. It was around 3,000 before the controversy. 
Neupane is also being hailed by some as a hero for small-time independent filmmakers fighting over copyright. 
But he says he didn't have much of an idea about Shirish Kunder and his connections when he put out the Facebook post that started it all. Which is why he was taken aback when the post went viral and lakhs latched on to it in India. It was then that he Googled Kunder.
"I thought he must be a small fry. But I learnt that he is – how they say in India – an A-lister filmmaker even though his films have bombed. I learnt he was slapped by Shah Rukh Khan and that he has been accused of lifting ideas in the past too," he told ScoopWhoop over the telephone from Kathmandu.

Neupane knows the row has made him something of a social media sensation, even as he is accused by many of just seeking free publicity. 
But he is thrilled that his work is pitted against that of a Bollywood director who has worked with the likes of Akshay Kumar, Katrina Kaif and Sonakshi Sinha, actors he knows about thanks to a two-year stint in India.
But, even as he continues to tease Kunder and his supporters with snarky posts on social media, Neupane is a nervous man.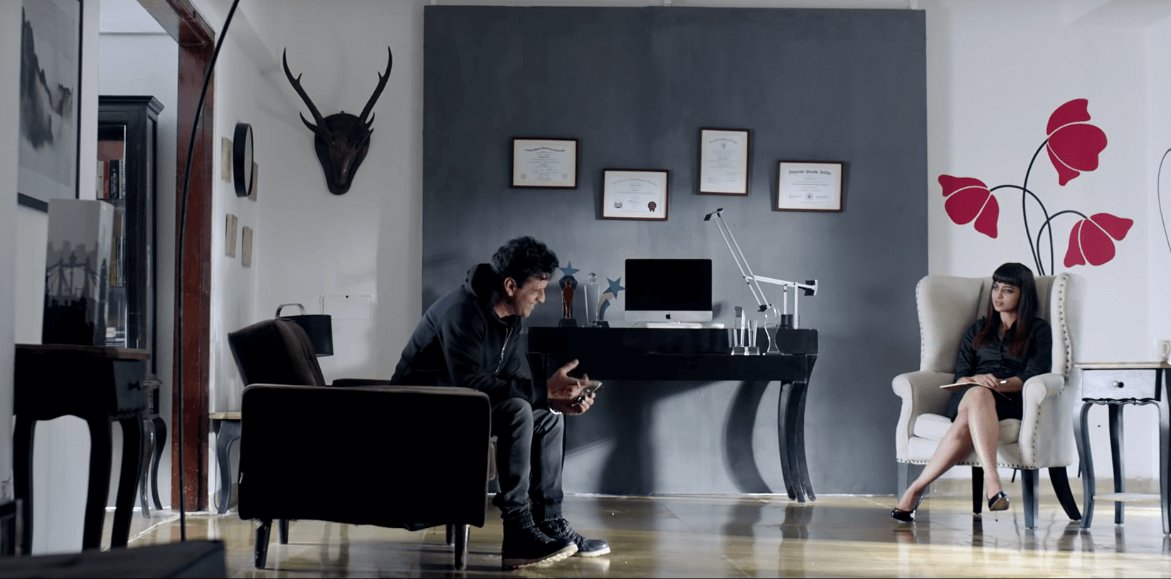 The reason he's worried is because of a legal notice he received from Kunder's lawyer by email, which accuses him of plagiarism and seeks an apology. 
"I was, and I am, very scared. I certainly don't have the means to fight it out in the court, but I know that if I do, I'll win the case," he told ScoopWhoop. 
Read the legal notice he received here: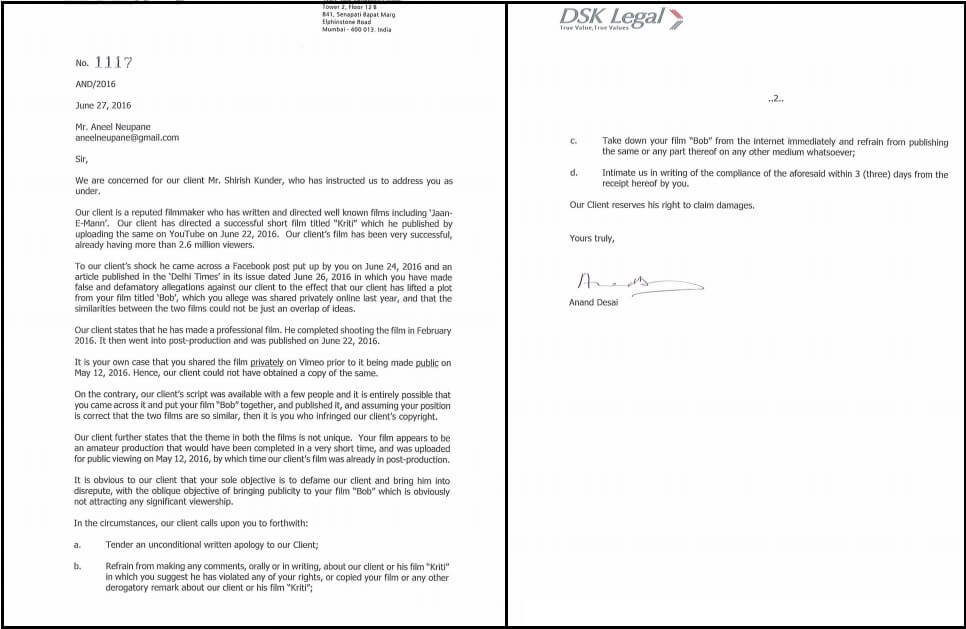 "I consulted some lawyer friends and have got mixed responses. Some say the notice doesn't mean anything, others said I could be dragged to court. Honestly, I don't know what I am getting into," he added.
In his first Facebook post, Neupane hadn't demanded credit or money, but expressed his anguish about how a "a rich dude from India could turn it into this and get away with it". 
"It was during a discussion with friends one fine evening that I stumbled upon this idea – a man killing his girlfriend because he thinks she is not real. It was original, I wonder how can anyone claim it's theirs," Neupane said.
He said it wasn't easy for him to make the film. 
"We worked with a modest budget of about 50,000 Nepalese Rupees (or Rs 32,000). The only paid actor in the film was the protagonist, who is quite active on the Nepali theatre scene. A friend of mine played the girlfriend's role, while for the psychiatrist bit, we convinced a friend's father to do it. We shot at a friend's place," he said.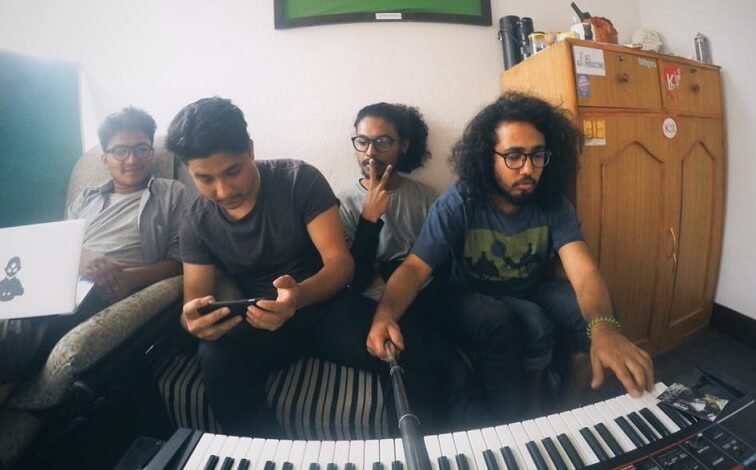 Neupane, a CA dropout, now runs production house Jazz Productions in Nepal along with some friends, where they make short films and promotional videos. He recently moved out his parents' house to live independently, but is struggling to even pay the rent. 
"I just can't afford a legal battle," he said. 
So then what is he really fighting for? 
"Against intimidation. I am being asked to shut up, and that's something I won't do," he said. 
The filmmaker said that what was keeping him going is the tremendous support from India, on social media and through emails. He admitted that the battle had turned him into a crusader for the rights of independent filmmakers. But it's a fight Neupane says he is prepared for.