Almost two weeks ago, a mine in Meghalaya suddenly got heavily flooded, trapping 15 miners inside. 
Meanwhile, rescue operations have entered the 14th day slimming the chances of rescuing them alive. 
13th December 2018
The miners started working inside the illegal mine on December 11. But two days later, water from the Lytein river gushed in and flooded the mine.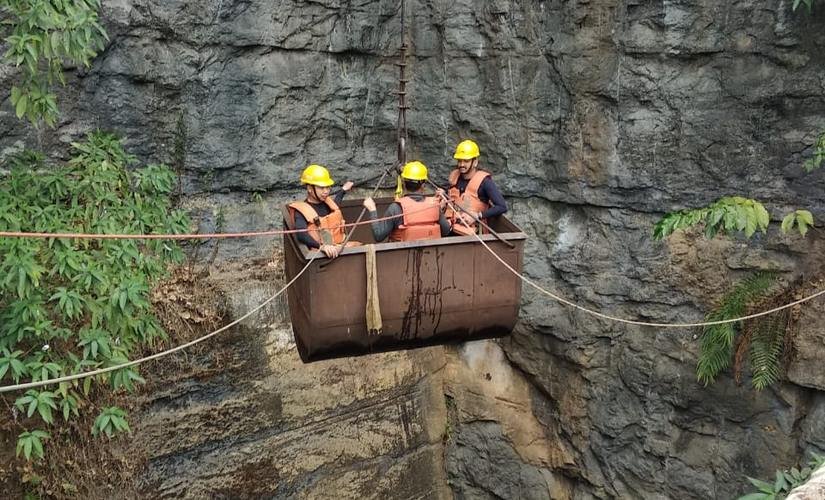 It's believed that the miners accidentally breached an old, flooded mine, leading to the disaster.
14th December 2018
Police suspect all the 15 trapped labourers might have died.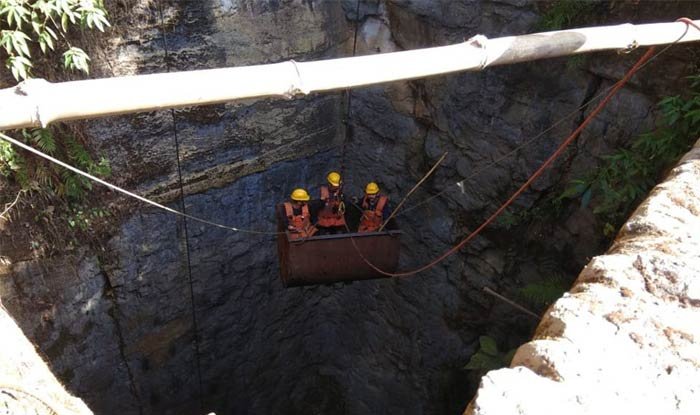 Some news websites also reported that the coal mine was allegedly filled with water when the labourers were digging it. 
15th December 2018
Meghalaya Chief Minister Conrad Sangma issued a statement saying that strict actions would be taken against illegal miners. 
We got to know about the illegal mining incidents and appropriate action will be taken at appropriate time against people who are involved in it.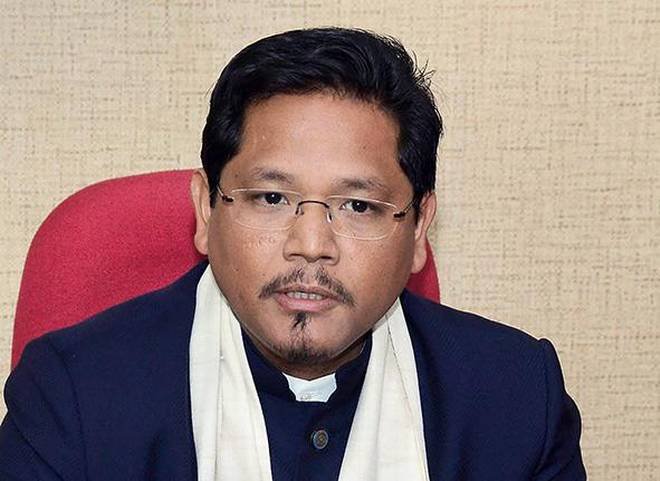 19th-20th December 2018
The NDRF's deputy commissioner in Jaintia Hills, Federick Dopth told The Quint about asking the government for 100 horsepower pumps to clear the water.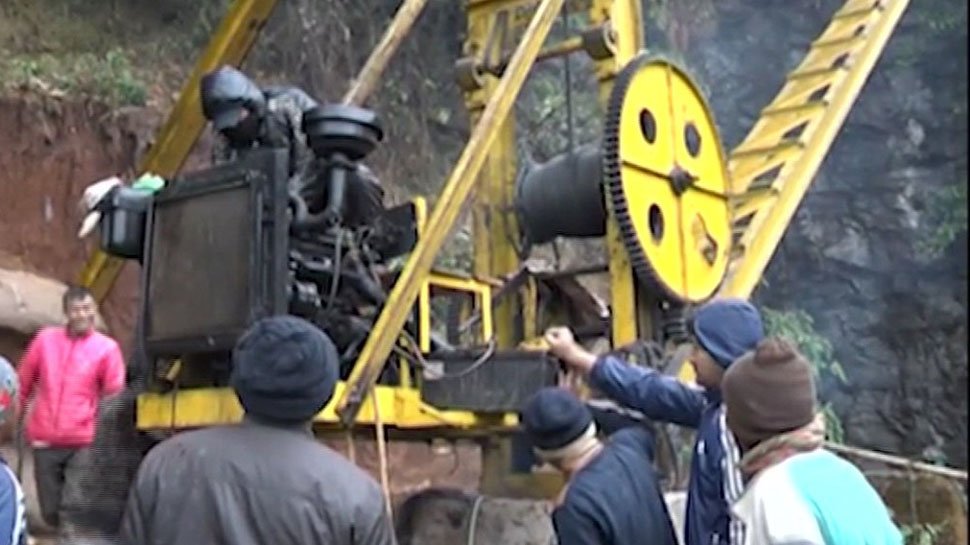 22nd December 2018
Twenty-two-year-old Sahib Ali, the only one who went down into the mine and escaped, told EastMojo about the entire incident.
I was in the air, just 4-5 feet from the ground, on the cart, when the mine started filling with water. There was no time for anyone to escape. The whole mine was underwater in a few minutes. I managed to escape but so many people have suffered so much loss.
24th December 2018
Sanjoy Hazarika, the Director for the Commonwealth Human Rights Initiative told The Quint that the lack of equipment might not be the only reason to call off the search. 

He said that India's NDRF rescue divers can only go as deep as 45-50 feet, whereas the mine was with filled with over 70ft of water. 
26th December 2018
Congress President Rahul Gandhi went on Twitter and asked Prime Minister Narendra Modi to stop posing for cameras and organise high-pressure pumps for the rescue. 
15 miners have been struggling for air in a flooded coal mine for two weeks.

Meanwhile, PM struts about on Bogibeel Bridge posing for cameras. His government refuses to organise high pressure pumps for the rescue. PM please save the miners. https://t.co/STZS62vTp4— Rahul Gandhi (@RahulGandhi) December 26, 2018
Meanwhile, responding to Gandhi's comments, Meghalaya CM, Conrad Sangma told CNN that he was not disappointed by the Centre's response. The situation, he said, was simply very difficult.
27th December 2018
The Indian Air Force has been called in for the rescue operations.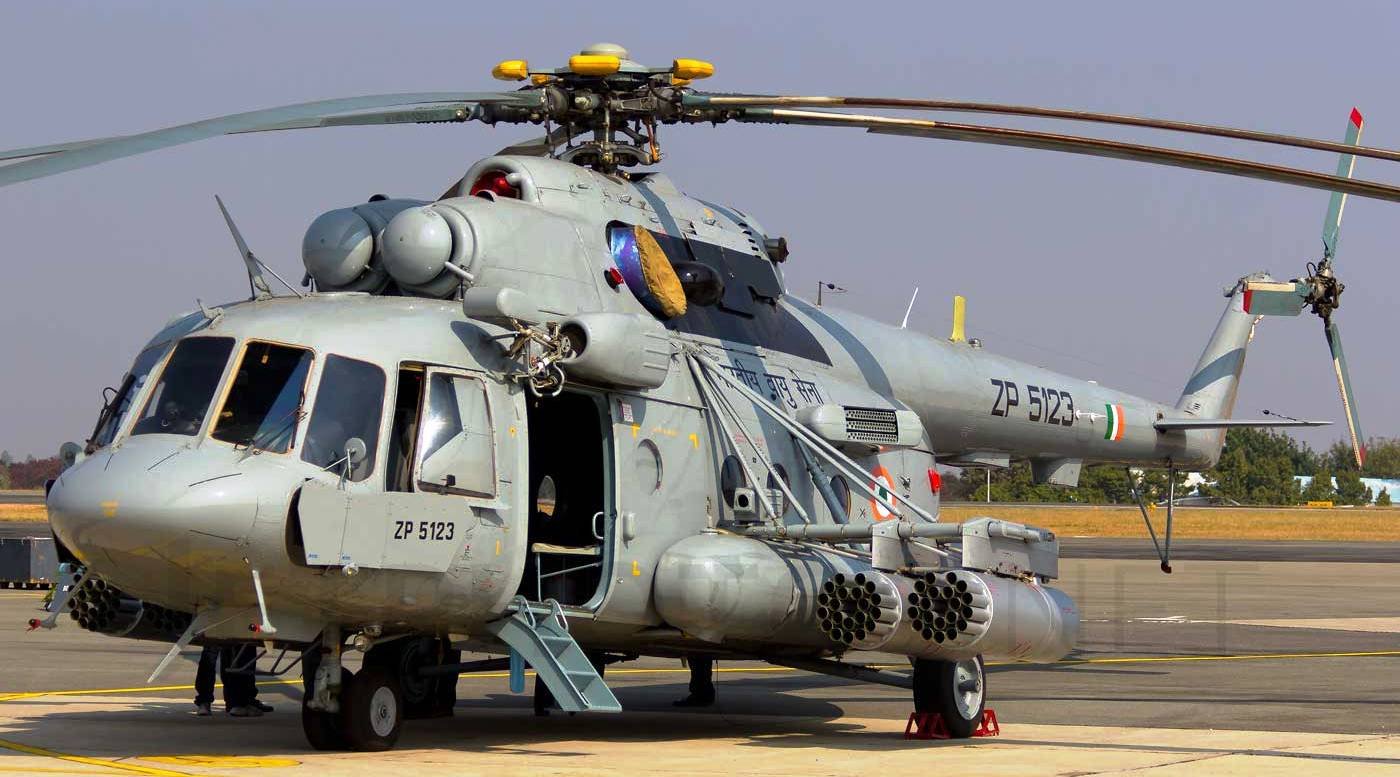 The state government has said it is speeding up rescue efforts after divers at the site said that they detected foul smell in the cave, raising concerns it could be from decomposed bodies.