Three men transporting buffaloes from Haryana to Delhi were allegedly assaulted by some vigilantes and animal welfare activists in South Delhi's Kalkaji area early Sunday morning.
What happened?
The men were carrying 14 buffaloes in a truck to Ghazipur Mandi. According to the police, they received a PCR call last night from one Gaurav Gupta, an animal activist and office bearer of the NGO 'People for Animals', claiming that buffaloes were being transported illegally.
Soon after the tip-off, the police started for the location but by the time they reached, three men had been assaulted already. They claimed that they had been roughed up by a group of animal rights activists led by Gupta.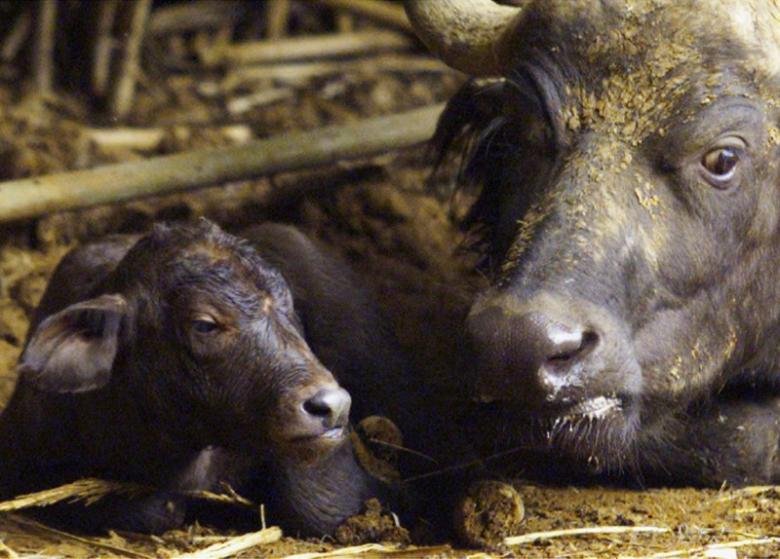 PFA denies association with incident
However, the PFA has denied any association with the incident. Union minister Maneka Gandhi is one of the founding members of the NGO and is also its chairperson.
"We have no PFA unit in Delhi. We have 10,000 volunteers across the country. Whoever acted did so in his individual capacity," Gandhi's office said.
While the 3 were admitted to AIIMS trauma Centre, Deputy Commissioner of Police (Southeast) Romil Banniya told Hindustan Times that it was not a matter of illegal transportation of cattle but carrying them in a cruel and inhumane manner.
Banniya also clarified that the men were not from any Gau Raksha dal and were instead members of Menaka Gandhi's NGO, PFA.
Medical examination of the injured–Rizwan, Ashu and Kaamil–was carried out and the truck carrying buffaloes was seized by the police.
Ved Prakash, the station house officer (SHO) at Kalkaji police station, told the Quint that the truck and the animals contained within it had been taken into custody for further investigation.
He also added that the accused are being currently identified as animal activists and not gau rakshaks. 
Both the cattle transporters and assaulters have been booked
A case has been registered against the three men on a complaint by the PFA members while the driver of the truck, that was going Ghazipur Mandi, made a complaint against the activists, police said.
A case of voluntarily causing hurt and wrongful restraint has been registered against the PFA members, they added.
(With inputs from PTI)
(Feature image source: NDTV)