In an another instance of moral policing by right-wing outfit Hindu Yuva Vahini in Uttar Pradesh, a couple was dragged out of a house and taken to a police station because it was suspected to be a case of 'love jihad'. 
The incident took place on Wednesday in Shastri Nagar,  Meerut where the activists barged into the couple's house and alleged that the boy was trying to convert the girl.
Hindu Yuva Vahini workers barge into a house in Meerut, rough up a couple on suspicion of 'love jihad'. pic.twitter.com/FaZMsdASd6

— ANI UP (@ANINewsUP) April 12, 2017
"I have asked the police to take strict action as the Muslim boy was romancing with a Hindu girl in the house. He wanted to convert her religion. I also insist to take strict action against the landlords, who give rooms on rent without proper verfication," Nagendra Singh Tomar, head of Hindu Yuva Vahini in western Uttar Pradesh told ANI News.
Police said the youth brigade created a ruckus after some local residents informed them that the man had called the woman to his friend's rented accommodation. The activists told police that the two were allegedly found in an objectionable position. While the woman was released after warning, the man, who is a resident of Muzaffarnagar, was booked on charges of obscenity, they said.
The news comes days after the members of the outfit disrupted a church event attended by more than 150 people, including 10 American tourists for allegedly carrying out religious conversions in Dathauli, Maharajganj district.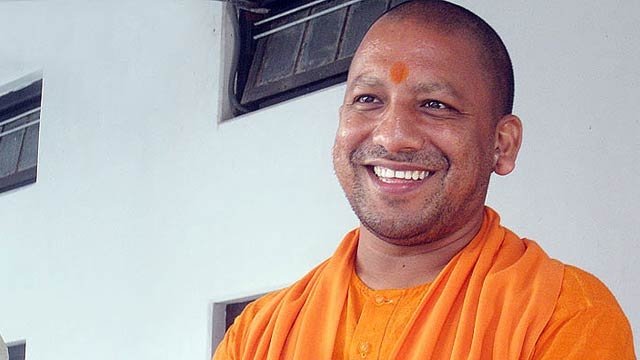 The youth brigade, set up in 2002 by Yogi Adityanath who is now Uttar Pradesh Chief Minister, filed a complaint against Yohannan Adam, the pastor of the church, accusing him of converting Hindus to Christianity, a charge the pastor denied. 
Earlier this year, the group's activists had attacked the Full Gospel Church in Gorakhpur, accusing it of indulging in religious conversion. On Christmas last year, activists had warned Christian priests from holding any religious function outside churches.
The organisation, which has a widespread network in eastern Uttar Pradesh, has alleged that Hindus are lured to Christianity through religious functions. 
(With inputs from PTI)