A few days ago, Delhi-based activist Sunil Kumar Aledia came across a shocking advisory pasted on the walls of the Hauz Khas Metro station in New Delhi.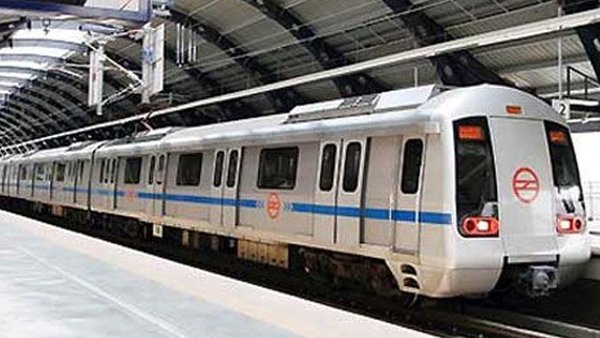 The advisory, in Hindi, by the Delhi Metro Rail Corporation Ltd, asks mentally disturbed people, along with commuters suffering from specific diseases, not to travel by the metro, which is a Centre-state-run public transport system.
This is the advisory posted by a Twitter user:
The diseases mentioned in the notice include cerebro-spinal meningitis, chicken pox, diphtheria, mumps, typhus, whooping cough, cholera, measles, scarlet fever, typhoid and tuberculosis.
The advisory adds that leprosy patients with a certificate from a registered medical practitioner saying the disease is non-infective, can travel in the metro.
Aledia, who runs an NGO for the homeless called Centre for Holistic Development, has lodged a complaint with the station controller.
He told Hindustan Times, "I was disgusted to see such a poster issued by the Delhi Metro Rail Corporation, which is considered to be a sensitive organisation. How can they discriminate against people on the basis of disease? If they don't want sick people to board the Metro, then they should shut the stations near hospitals."
A DMRC official had a rather lame explanation for the advisory when he told HT that this is an old regulation as per the Delhi Metro Operations and Maintenance Act and so nothing new about it.
He also claimed that other transport systems have similar rules.
In response, the NGO 'The Leprosy Mission Trust India' posted a detailed post on Facebook saying, "If DMRC aims to protect the health interests of its clients/commuters, it should educate them on leprosy and it's facts so that the public misconception about leprosy is removed."
Meanwhile, there was a spate of reactions on the social media