India's Test captain and numero uno batsman Virat Kohli has been named as 'Third Most Marketable Sportsperson' in the world ahead of football superstar Lionel Messi , world No 1 tennis player Novak Djokovic in a latest survey published by magazine 'SportsPro'.
Kohli is ranked behind NBA's 'Most Valuable Player' Stephen Curry and Juventus' French international Paul Pogba. But he is just ahead of golfer Jordan Spieth. Djokovic is 23rd in the list, followed by Messi at 27th and 'Sprint King' Usain Bolt at 31.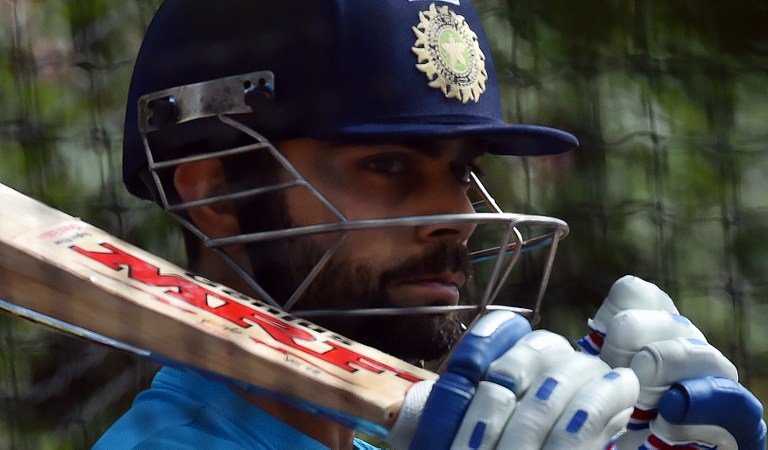 Notably another Indian in top-50 is tennis star Sania Mirza.
According to SportsPro, which does extensive research on business of sports, the criteria of ranking athletes from across the world is marketing potential over a three-year period from this summer.
The components they have been assessed are value for money, age, home market, charisma, willingness to be marketed and crossover appeal.
Formula One world champion Lewis Hamilton topped the rankings in 2014; Barcelona's Brazilian soccer star Neymar, in at No 8 this year, took the number one spot in 2012 and 2013; Olympic champion Bolt headed the list in 2011, while NBA star LeBron James was named as the world's most marketable athlete in the feature's inaugural year in 2010.
Feature image source: IPL