The next time you ditch an auto or cab to take a metro at night because it's safe, think again.
An alarming total of 44 of Delhi's 125 metro stations have been deemed unsafe by Delhi Police. In a survey conducted to assess the status of lighting in metro parking lots and roads leading up to the station, the police found 44 of these stations to have inadequate lighting. They have been found to be especially dangerous for women.
Police say, nearly 500 cases of snatching and 2000 cases of stalking have been reported in 2014 alone.
The survey report says, nearly all stations in the Connaught Place area are poorly-lit, though the roads leading up to them have adequate lighting.
This includes stations like Rajiv Chowk, Barakhamba Road, Mandi House, R.K. Ashram Marg, Jhandewalan and Karol Bagh.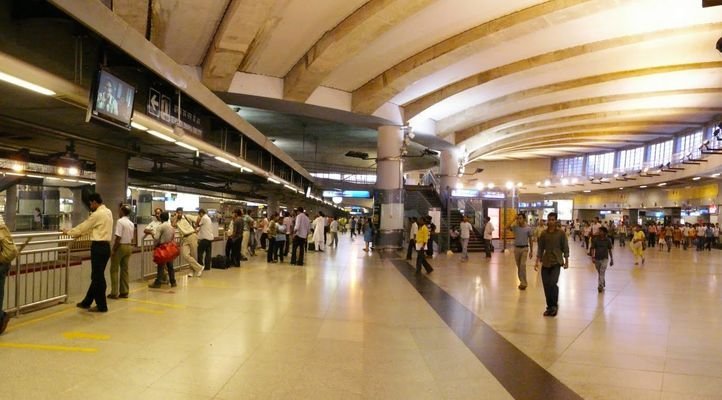 The survey was conducted after police received frequent complaints of snatching and stalking from various metro stations.
The survey also stated that none of the stations in the East district, including Laxmi Nagar, Yamuna Bank, Preet Vihar and Nirman Vihar, have properly lit parking lots or approach roads.
Stations like Akshardham and Anand Vihar, which receive high footfall from tourists, are also part of the stations which are unsafe.
All 10 metro stations in Dwarka are particularly unsafe for women at night. "As the approach roads are poorly lit, the streets surrounding such stations are occupied by anti-social elements. Thus, posing risk to commuters," said a police officer.
The matter has been taken up by Delhi Metro Rail Corporation (DMRC), which said it will look into the matter and make the necessary arrangements. "Wherever possible, we will make the best efforts to improve the safety of our passengers," said DMRC spokesperson Anuj Dayal.