Mexican drug kingpin Joaquin "El Chapo" Guzman was recaptured in a deadly military raid on Friday and sent back to the maximum-security prison he escaped from six months ago.
Wearing a black shirt and sweatpants, the world's most wanted kingpin was frogmarched by two troops into a military helicopter at Mexico City's international airport.
Guzman was captured in the coastal city of Los Mochis, in his northwestern home state of Sinaloa, following a marine raid that left five gang suspects dead on Friday morning.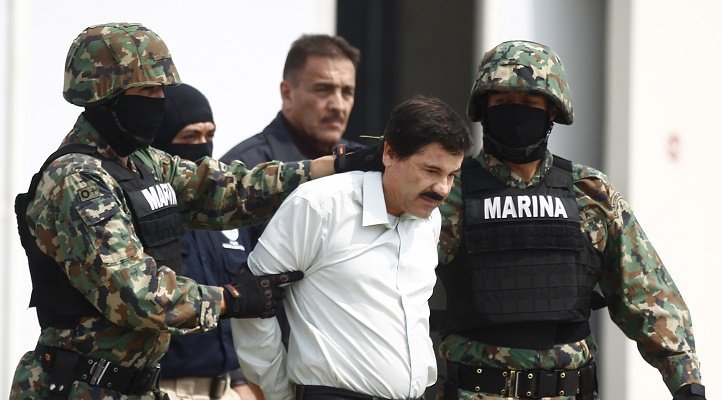 "Guzman Loera will be taken again to the Altiplano" prison, some 90 kilometers (55 miles) west of Mexico City, Attorney General Arely Gomez told reporters right before Guzman boarded the helicopter with his alleged security chief, who was arrested with him.
On July 11, after 17 months at the Altiplano maximum-security prison, Guzman slipped through a hole in his cell's shower, climbed on a motorcycle mounted on rails, and traveled 1.5 kilometers (one mile) through a tunnel to freedom.
Gomez disclosed details of the months-long investigation that led to Guzman's arrest, revealing that the infamous kingpin had even contacted producers in the hope of making a biographical film, and avoided capture in October as marines decided not to shoot because he was fleeing with a girl.
The manhunt culminated in a house in Los Mochis, which authorities began to stake out in December, Gomez said. Unusual movement emerged this week, confirming that Guzman was there.
Marines were met by gunfire when they swooped in on Friday, leaving five suspects dead and one troop wounded.
Guzman and his security chief, meanwhile, fled through the city's drainage system, but marines had expected such a move, Gomez said. (Guzman used a similar escape tactic in the nearby city of Culiacan in 2014).
The pair came out of a manhole and stole a car, but they were captured on a road and taken to a motel, Gomez said. Six others were detained in the operation.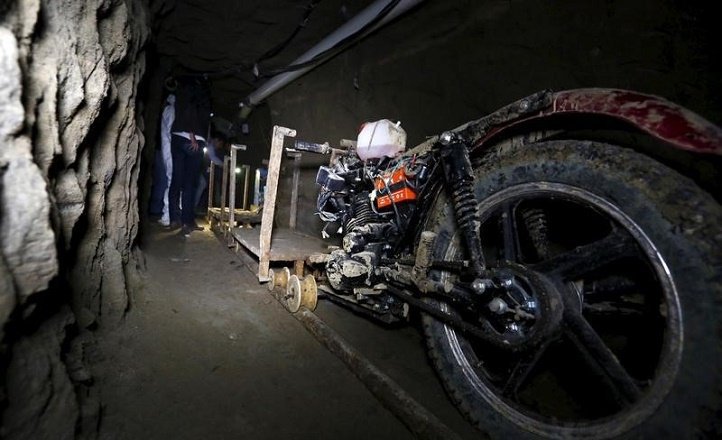 The 58-year-old's arrest is a major sigh of relief for President Enrique Pena Nieto, whose administration was humiliated when Guzman broke out of a maximum-security prison on July 11.
"Mission accomplished: We got him," Pena Nieto wrote on Twitter.
Pictures circulating in Mexican media show the mustachioed kingpin with a dirty, sleeveless shirt, handcuffed and sitting on a bed. A poster of a woman in a bikini is on a wall.
Another picture shows him in the backseat of a car holding his chin with one hand while sitting next to a shirtless man.
US Attorney General Loretta Lynch hailed the arrest as a "blow" to the Sinaloa drug cartel, and said that "he will now have to answer for his alleged crimes, which have resulted in significant violence, suffering and corruption on multiple continents."
Questions will now turn to whether Mexico will extradite Guzman to the United States after balking at the idea before his July escape.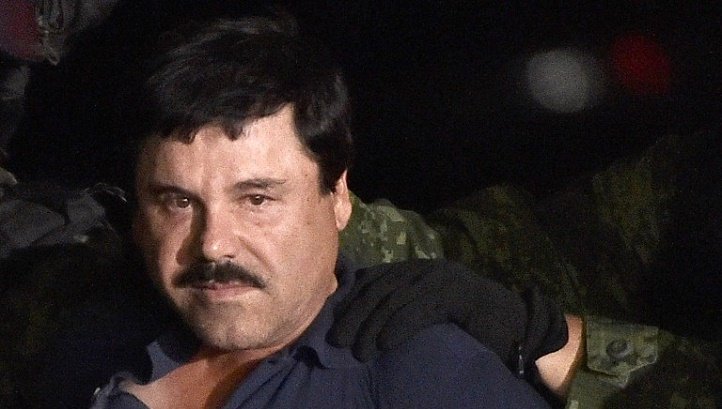 More than a dozen prison and federal police officials have been arrested on charges of helping Guzman flee, along with several associates of the drug lord who worked from the outside on building the tunnel.
Guzman was tracked down back in his home region.
"Another important aspect that allowed us to locate him was that we discovered Guzman's intention to make a biographical film, for which he established contact with actresses and produces," Gomez said.
Marines nearly recaptured him in October in a remote mountain region straddling the two states. Authorities said Guzman injured his face and a leg while falling in the rough terrain as he escaped.
"However, the criminal was accompanied by two women and a girl, so (marines in a helicopter) decided to not fire their firearms to not risk the lives of third parties," Gomez said.
'Lord of tunnels'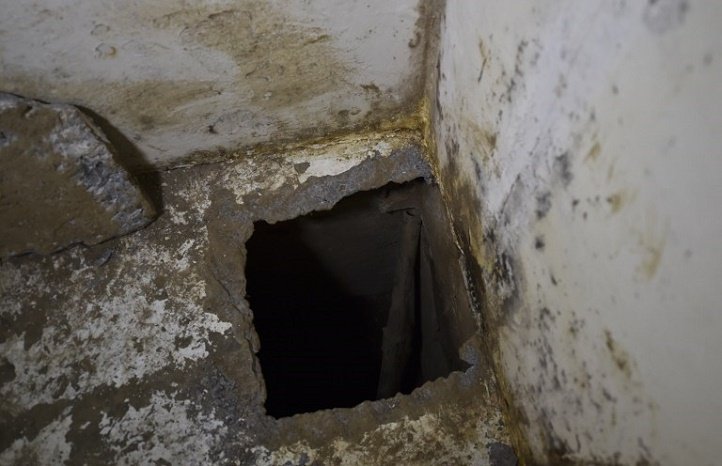 Guzman had been captured on February 22, 2014 in the Sinaloa resort of Mazatlan. He was found in a condo with his wife and their young twin daughters.
He had been on the lam for 13 years after escaping a first time in 2001 from another prison by hiding in a laundry cart. He had spent eight years in prison following his 1993 capture in Guatemala.
The man whose nickname means "Shorty" had used the money from a drug empire whose tentacles reach Europe and Asia to dig himself out of trouble.
He is a legend of Mexico's underworld, with musicians singing his praise in folk ballads known as "narcocorridos," tributes to drug capos.
With his daring underground escapes and ability to sneak narcotics under the US-Mexico border, he also earned the nickname "Lord of the Tunnels."
Featured image: AFP