Michael Phelps captured his 20th Olympic gold medal in devastating fashion, sealing victory with a kiss, before adding a staggering 21st before the night was over. The American crushed rival Chad le Clos to regain his 200 metres butterfly title, celebrating victory in a race bristling with tension by pointing to the sky and gesturing to the Rio crowd to "bring the noise" — an order they duly obeyed. 
Katinka Hosszu and Katie Ledecky struck further blows for girl power, but again it was all about Phelps, who later anchored the American 4×200 freestyle relay team to gold as the clock edged toward midnight local time.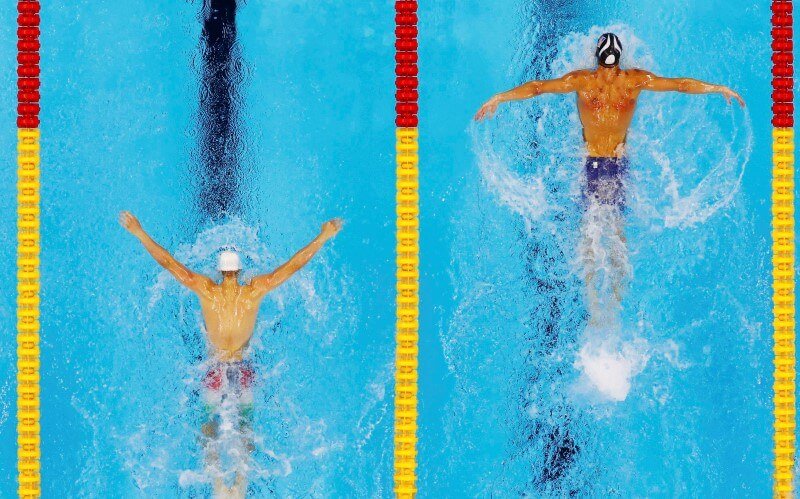 Milking the acclaim of the Brazilian crowd, Phelps climbed past the massed bank of poolside photographers to kiss fiancee Nicole and baby Boomer after an emotional medals ceremony. Entering the arena like a gladiator, his face a granite mask of concentration, Phelps dominated a grudge final le Clos had billed as "Ali versus Frazier" to become the oldest individual swimming gold medallist in Olympic history at 31.
South African Le Clos, who won by a fingertip four years ago in London to rob the American of a hat-trick of titles, faded badly down the stretch to finish out of the medals. World record holder Phelps, the most decorated athlete in Olympic history, clocked 1min 53.36sec to add to his staggering title tally as Japan's Masato Sakai came through for a surprise silver in 1:53.40. Hungary's Tamas Kenderesi took bronze in 1:53.62.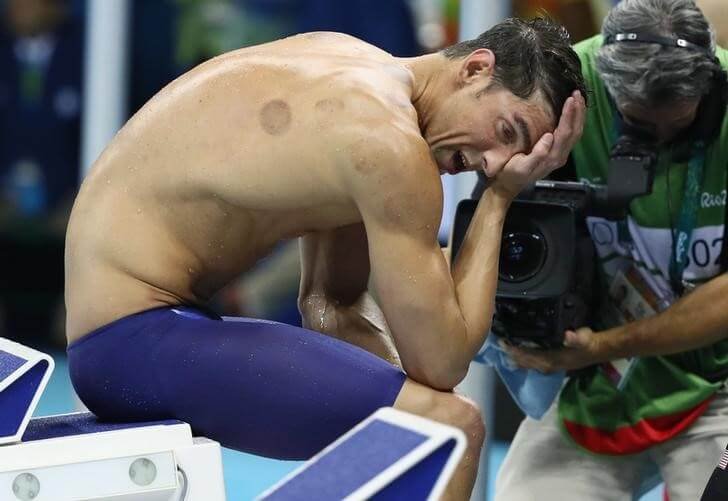 Competing in his fifth and final Olympics, victory was twice as sweet for Phelps after clashing with le Clos in the media since losing to the South African in their epic tussle in London. Phelps won his 19th Olympic gold in the men's 4x100m freestyle relay at the weekend and if he feels greedy, there is more potential gold for him in the 100m fly and the 200m individual medley — events he has incredibly won at the past three Olympics.
Still, Phelps was not done, putting the finishing touch to an easy win in the 4x200m free, cruising home almost two and a half seconds ahead of Britain's James Guy in the swimming equivalent of baseball's home-run trot around the bases.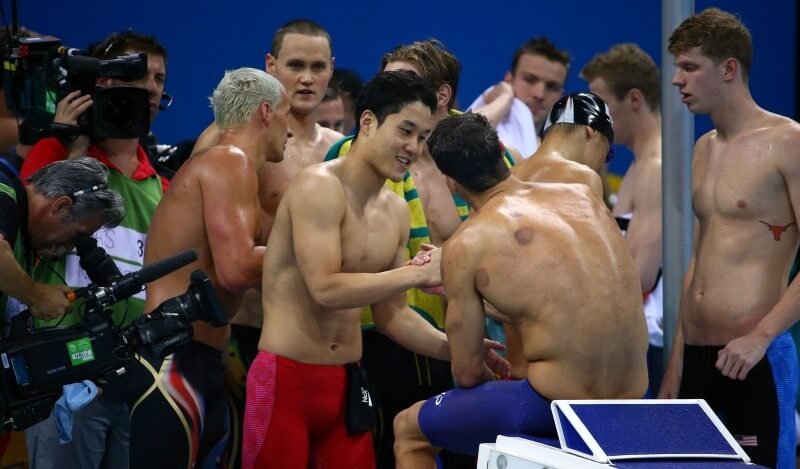 Hungary's "Iron Lady" Hosszu completed the individual medley double by winning the 200m final in an Olympic best 2:06.58, with Britain's Siobhan-Marie O'Connor taking silver in 2:06.88. Bronze went to American Maya Dirado in 2:08.79. Ledecky captured her second gold medal of the Games after holding off a brave charge from Sweden's Sarah Sjostrom in an absorbing women's 200m freestyle final.
The American phenom, who won the 400m title with a stunning world record on day two, clocked 1:53.73 to win by 0.35 seconds from Sjostrom with Australia's Emma Mckeon taking bronze in 1:54.92. "That was a really tough race and it hurt really badly," said Ledecky. "I'm pretty sure that's the closest I've come to throwing up in the middle of a race. I had to dig deep. I'm just so glad I got my hand on the wall first, it was all worth it."
(All images sourced from Reuters)