India-born designer Naeem Khan is one lucky man.
US First Lady Michelle Obama has favoured his creations not just once, many times.
The latest occasion was at Cuba's state dinner for US President Barack Obama, earlier this week.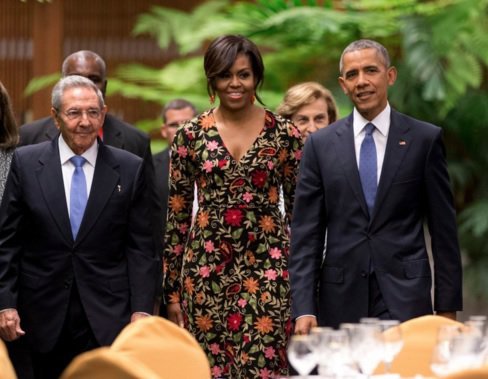 The US President's wife wore a Naeem Khan dress made of fabric from Kashmir and embroidered with floral Indian motifs.
"I had sent her a couple of different things. I had no idea. You never know what she is going to wear. I guess I got pretty lucky," Khan said.
The designer is responsible for some of Michelle's best looks, including the gown she wore to a state dinner in India in 2009.
The Mumbai-born Khan seems to have become a family favourite: First Daughters Malia and Sasha also wore Naeem Khan dresses for their first appearance at a state dinner in Canada earlier this month.
 It was the first time since 1928 that a US president was visiting Cuba, and the occasion demanded diplomacy, said New York Times, which reviewed the choice as: "It was a lovely, sprightly choice, less glamorous than what Ms. Obama often selects for such events, but in this case, well suited to the occasion."