More than 60 students of a government primary school in Madhubani district of Bihar fell ill on Monday, June 29, after eating mid-day meal, a police official said.
The incident happened at Bhavnathpur Primary School under Bhairav Sthan police station in the district.
The students were taken to a primary health centre (PHC) at Jhanjharpur from where 30 of them were released after preliminary treatment, the official said.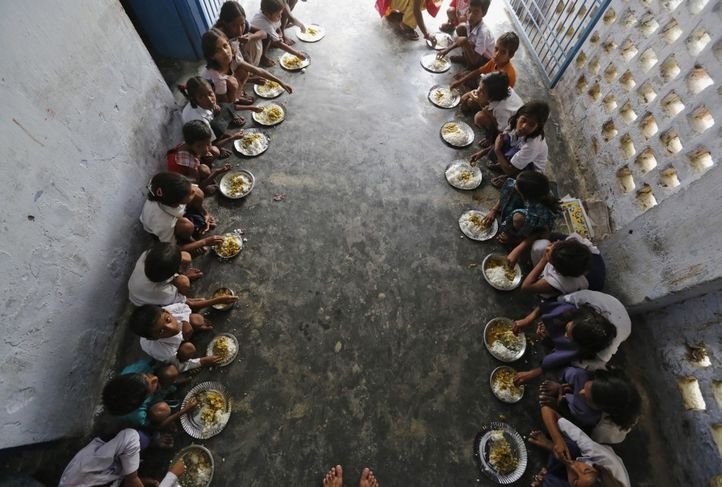 "The students complained of burning sensation in the throat and stomach ache after consuming food provided by the school authorities", Bhairav Sthan Station House Officer S N Das said.
The SHO added 30 students were under observation at the PHC.
The police also seized samples of food given to the children and sent them for forensic tests.
Mid-day meal is given to students in primary and upper primary government or government-affiliated schools as part of a nationwide programme to combat malnutrition and improve the nutritional status of the children.
In July 2013, at least 23 students died and dozens more fell ill in Bihar's Saran district after eating a Mid-day meal contaminated with pesticide.