A boat packed with migrants sank off the Libyan coastal city of Zuwara on August 27 and officials said hundreds might have died.
A security official in Zuwara, asking not to be named, said there had been several hundred people on board and some appeared to have been trapped in the hold when it capsized.
"Some 100 illegal migrants have survived," he said, adding that rescue operations were continuing.
Another local official and a journalist based in Zuwara confirmed the sinking but had no information on casualties.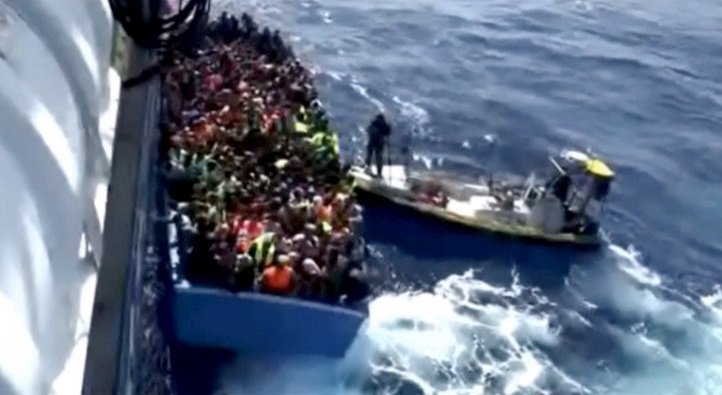 The migrants on board had been from sub-Saharan Africa, Pakistan, Syria, Morocco and Bangladesh, the security official said.
The Italian coastguard, which has been coordinating rescue operations by the European Union off the Libyan coast, could not immediately confirm a sinking.
Zuwara, near the Tunisian border, is a major launchpad for smugglers shipping migrants to the Italy.
More than 2,300 people have died this year in attempts to reach Europe by boat, compared with 3,279 during the whole of last year, according to the International Organisation for Migration.
Read more: