In a shocking incident, 11 migrant employees of a bakery in Pune were humiliated by members of a Ganesh Mandal (puja organisers) for not paying a specified amount as donation to the group. Some of them have left the city.
The workers, mostly Muslims in the age-group of 20-30, apparently quit their jobs and fled to their native state Uttar Pradesh after lodging a complaint against the members of the group, reports Indian Express.
A complaint has been filed against three members of the Shri Ram Ganesh Mandal, charged with bailable offences.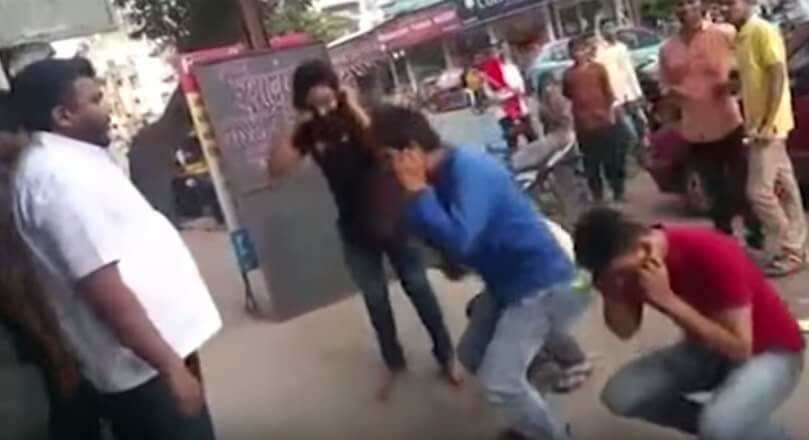 The incident took place on August 15, when members of the Ganesh mandal asked staff of Crown Bakers, situated in Bhosari area, to contribute towards the upcoming festival on September 5, as per the report.  
The mandal members demanded 'Ganpati vargani' (donation for Ganesh festival) of Rs 100 from the workers. But the latter agreed to pay only Rs 50. Subsequently, some members of the Ganesh Mandal allegedly threatened them and made them do sit-ups, police informed the newspaper.
According to a News18 report, some of the workers have allegedly moved to other outlets of the bakery in Pune out of fear. 
Maharashtra celebrates 11-day Ganeshotsav festival with much zeal, when hundreds of make-shift Ganesh pandals pop up across the city, thronged by lakhs of people.
Watch the video of the alleged incident below. (Please note that the video says the money was asked for Dahi Handi celebrations, while other reports said it was for Ganeshotsav).