This year's International Yoga Day's theme is 'Yoga for Heart' and there is something that is definitely winning our hearts. Just like yoga enthusiasts from around the world were seen practicing their asanas, man's four-legged best friends also participated in the exercise.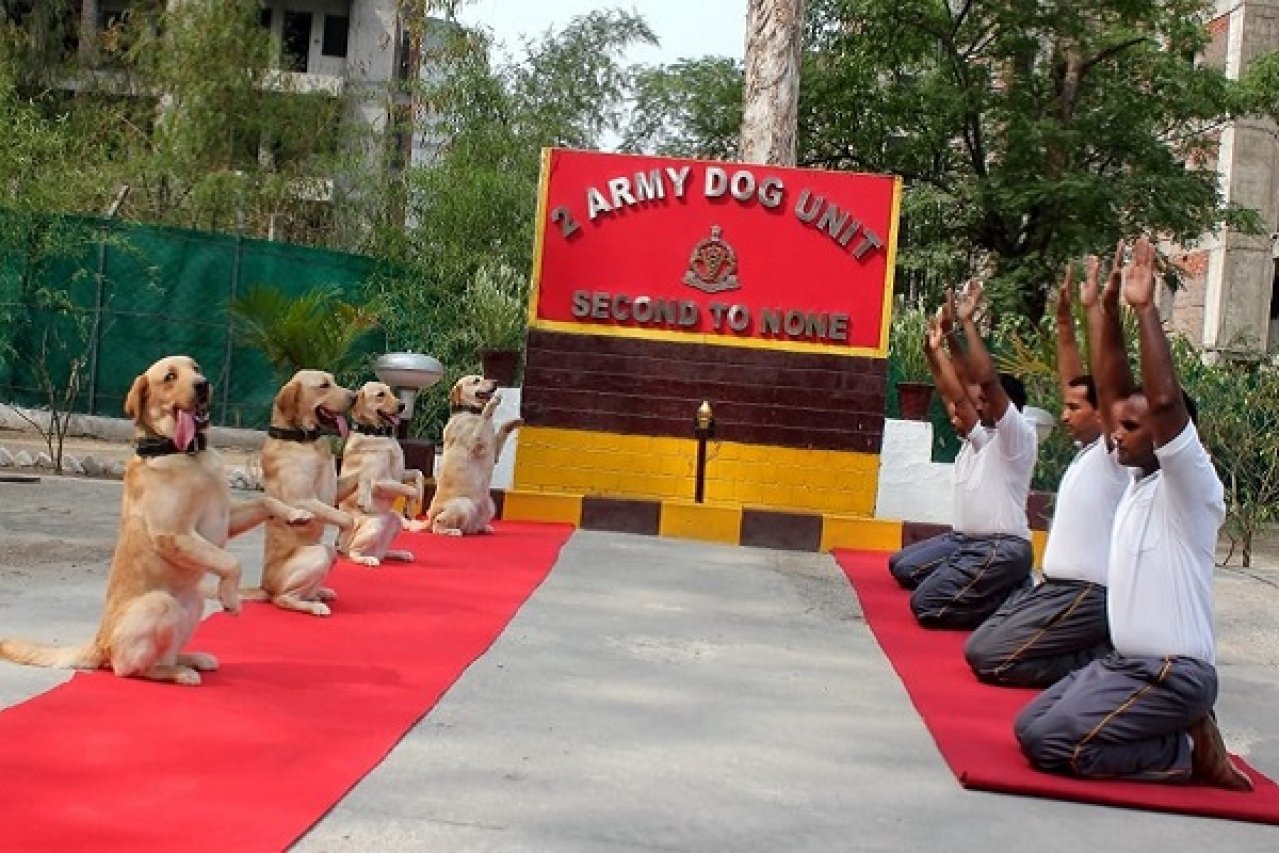 The Indo-Tibetan Border Police (ITBP) personnel from Animal Training School (ATS) were seen practicing asanas with their dogs on the river bank of Lohit Valley in Arunachal Pradesh.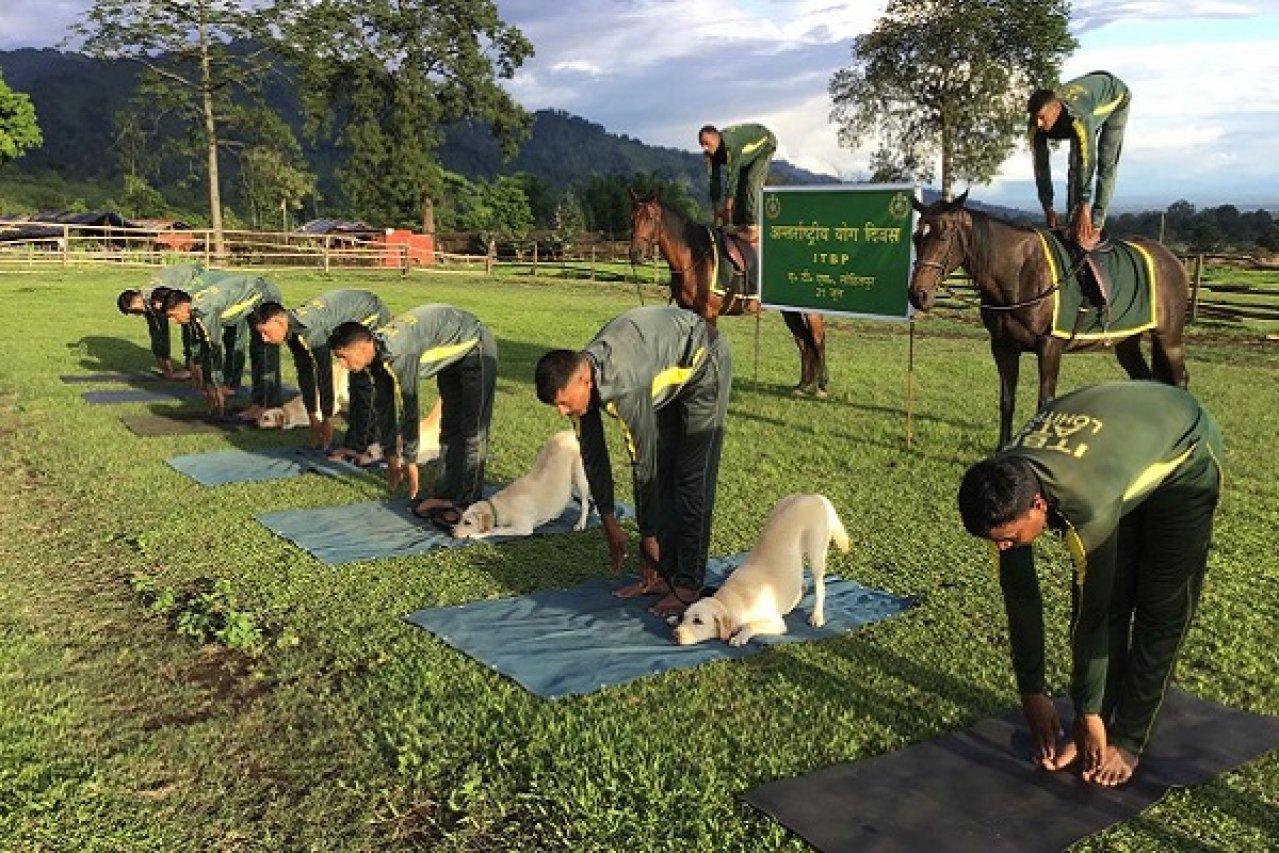 The Border Security Force (BSF) released a video of doing yogasanas with their dog unit in perfect synchronisation. Look at them cute doggos!
Since everything involving our furry buddies melts our hearts, the internet loved the fact that the dogs were also a part of this.
What most people don't know that Doga is the practice of yoga with pet dogs. In Doga, pet-parents and their dogs function as one unit.