For several years Surendra Patel, UP's minister of state for public works, has been celebrating his wedding anniversary by organising mass weddings in Varanasi. This year the ceremony did not go as well as planned. Among the 151 couples getting married was a minor girl who alleged that she was married off without consent.
Priyanka Jaiswal, whose birth certificate proves she is 16, chose to protest her forced marriage, and refused to move to her in-laws' home.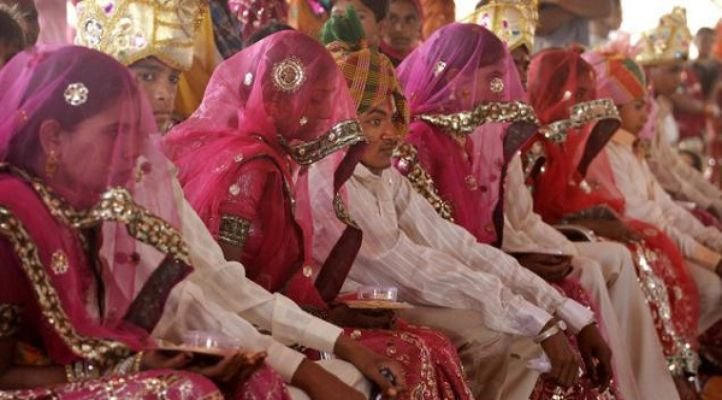 "They married me off without my consent on Sunday. I don't even know my in-laws or my husband", she told reporters. She is adamant that she was duped into the marriage.
Locals told reporters that her father is bed ridden and their poor financial condition is probably why she was married off.
Surendra Patel was contacted by reporters and questioned about the girls age. He claims he had no knowledge of her age and does not participate in the selection process of the couples. "I did not know that a minor girl is being married off. The couples are finalised by Lok Samiti NGO. I just supervise the ceremony", he said.
Perhaps this will encourage Patel to gift his wife something simple, and leave the weddings to the couples.
Feature image source: News18