In a first such attempt of using a national highway for emergency landing, IAF's Mirage 2000 fighter aircraft landed on the Yamuna Expressway near Mathura around 6:40 am on Thursday morning.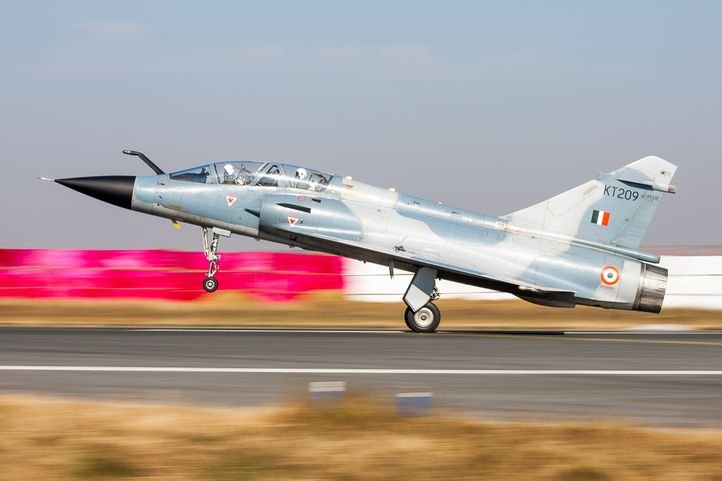 Facilities like make shift Air Traffic Control, safety services, rescue vehicles, bird clearance parties and other requirements were set in place by the IAF in today's trial.
"The operation was conducted in coordination with District Magistrates and Superintendents of Police of Agra and Mathura," an IAF statement said.
A practice approach was first done by the aircraft on the highway coming down to 100 metres before landing on the next approach.IAF officials said such landings can be carried out in emergencies if an active airport is not available under certain circumstances.
For decades, IAF has been trying to upgrade itself in all aspects. This successful experiment in landing would be an important achievement for IAF.