Some would say India is on a winning streak. Soon after badminton champion Saina Nehwal was crowned World No.1 (Now No.2), tennis ace Sania Mirza rose to being awarded the world No. 1 title in doubles by the Women's Tennis Association (WTA). The 28-year-old climbed to the top of the rankings after she won the Family Circle doubles title in Charleston, United States, while partnering Swiss great Martina Hingis, NDTV reports.
An excellent accomplishment @MirzaSania ! Congrats on being World Number 1 in doubles.

— Narendra Modi (@narendramodi) April 12, 2015
But Sania would beg to differ.
"We do live in a man's world and I hope what Saina and I have done helps women to do better. I hope this inspires parents that a girl can do anything in the world and changes the mindset," Mirza told NDTV, during a TV interview .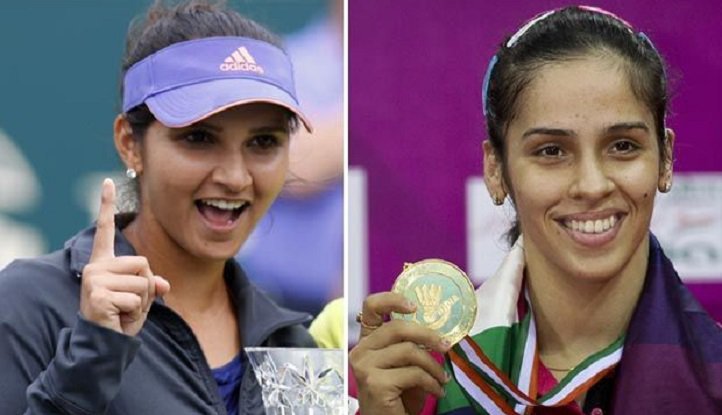 "It's a matter of pride for Pakistan as she is my wife and, of course, she is from India and she represents her nation with 100 percent determination to be the best," Mirza's husband and Pakistani cricketer Shoaib Malik said.
That's two major wins for Indian sports, for women and maybe for Hyderabad. But all of India? Probably not.
Because Sania Mirza, despite being the only woman tennis champ with her rate of success, has constantly been chastised for one reason or another. And oddly enough, none of them have much to do with the sport she plays.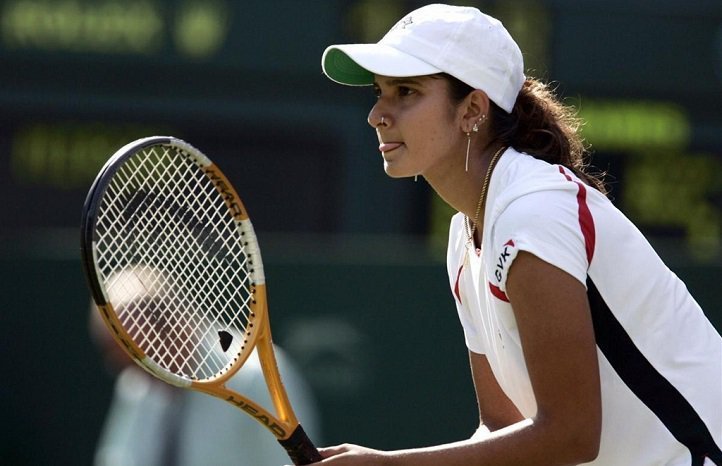 Last year, Mirza was honoured with the position of being Telangana brand ambassador. As a Hyderabadi, and as an international player, she had every right to be conferred with this post. But BJP leader K Laxman was of a different opinion.
Laxman called Sania "Pakistan's daughter-in-law" to prove that she did not deserve the title. Because, of course, once a woman weds, she can never belong to her maika , can she? But as far as our reservations regarding Mirza's marriage go, we seem to have recently hit our amnesia buttons.
Laxman also said that the tennis player was born in Maharashtra and her family moved to Hyderabad much later. This is laughable, because Mirza's grandfather was based in Hyderabad and the family has been connected to the city for over a century, NDTV notes.
Mirza had to prove herself to us, both on-court, and off.
1. I am married to Mr. Shoaib Malik, who is from Pakistan. I am an Indian, who will remain an Indian until the end of my life.

— Sania Mirza (@MirzaSania) July 24, 2014
My forefathers have lived in Hyderabad for more than a century. My grandfather, Mr. Mohammed Zaffer Mirza started his career as an Engineer-

— Sania Mirza (@MirzaSania) July 24, 2014
– in Nizam's Railways in Hyderabad in 1948 and died in his ancestral home in Hyderabad.

— Sania Mirza (@MirzaSania) July 24, 2014
So, my family belongs to Hyderabad for more than a century and I strongly condemn any attempts by any person, whosoever, to brand me-

— Sania Mirza (@MirzaSania) July 24, 2014
– an outsider. I hope this clears all doubts and issues. SANIA MIRZA

— Sania Mirza (@MirzaSania) July 24, 2014
Soon after this incident, a visibly upset Sania Mirza appeared in a TV interview and broke down on-air. She said that it was 'unfair' that she had to prove her 'Indian-ness'.
"After playing for the country for as many years, after saying time and again that I have an Indian passport, after winning medals for India after I got married, don't know why I have to keep justifying that I am Indian," Mirza said.
"If someone is going to question my roots and question my Indian-ness, I will not let that happen," she added. And she sure shut us up, doesn't she?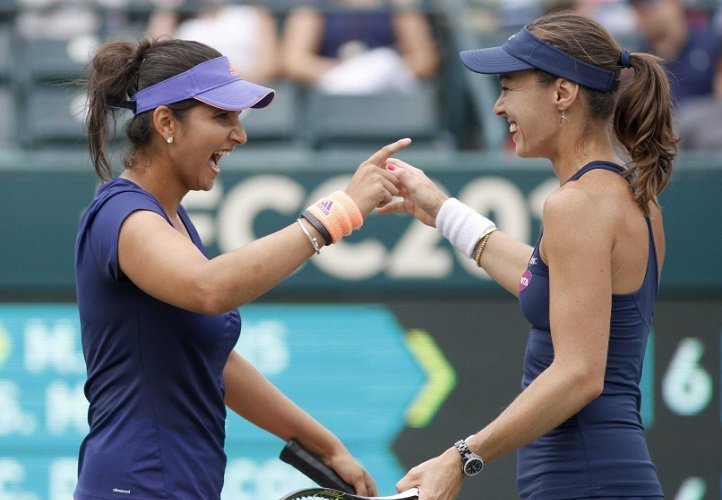 But this was not the first time India had let her 'daughter' down.
While her wedding with Shoaib Malik brought a lot of hate on Mirza, her relationship with him before marriage resulted in a fatwa against her.
"Sunni Ulema Board, a group of religious scholars, said both the sportspersons were bringing disrepute to Islam and Muslim community through their actions," Hindustan Times reported.
"The board issued a fatwa terming their actions haram (forbidden) and asked Muslims to stay away from the April 15 (2010) marriage."
Why? Because Shoaib and Sania were seen dancing together. This is less than a week before their wedding, mind you.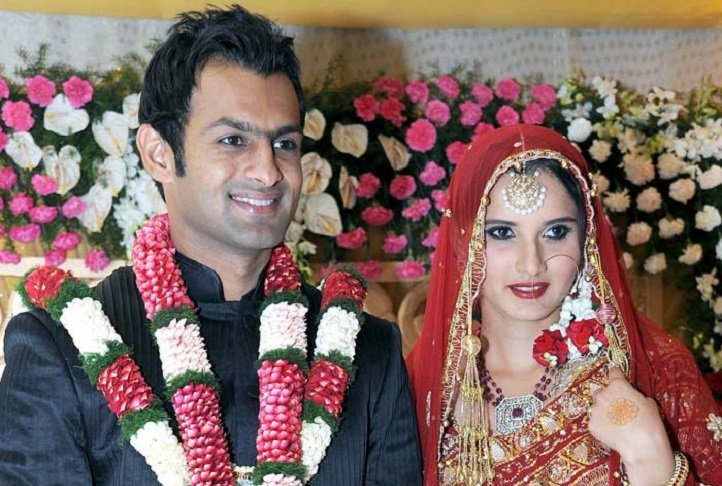 The fatwa story
Speaking of fatwas , Mirza is no stranger to the concept.
Back in 2005, exactly 10 years ago, Sania Mirza was just starting to get into the big leagues. At 18, she became the first Indian woman to reach the fourth round of a Grand Slam at the US Open, The Telegraph UK reported.
But one can't be young, female and successful and not be objectified, isn't it?
A Muslim cleric issued a fatwa against Sania for "wearing short skirts and revealing tops on the international tennis circuit". We're glad Mirza isn't a swimmer.
"The dress she wears on the tennis courts…leaves nothing to the imagination," Haseeb-ul-hasan Siddiqui told The Hindustan Times. "She will undoubtedly be a corrupting influence."
And corrupted we are, by her latest achievement.
Sania Mirza isn't World No. 1 because of us. She is World No. 1 despite us.
And she knows that.