Football fans are a weird lot, They sometimes take as much pleasure from seeing their team doing well as they do from seeing the struggles of the team or a player they are not fond of.
And for those who are not particularly keen on the Cristiano Ronaldo brand of football, Saturday night was a gift from footballing heavens. 
Or hell, if you were Ronaldo.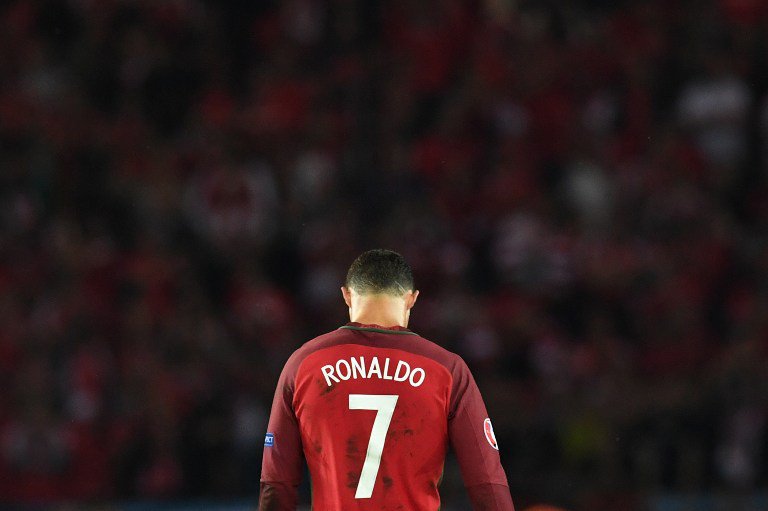 There was relief for Austria and joy for those who like to see superstars cut down to size after Ronaldo missed a penalty and a chance to go into the European Championship record books on Saturday.
The 31-year-old holder of multiple scoring records looked to the heavens in disbelief. He just needs one goal in the tournament to become the first player to score at four European Championship finals.
Minutes later Ronaldo got the ball in the net but was offside. He also had a golden chance in the first half but put his header too close to Almer.
The game ended goalless, Austrian fans were chanting "Messi, Messi" and Ronaldo was already the talk of the Twittersphere when he started to walk off clearly frustrated.
Update….Ronaldo: no goals from 36 free kicks in major tournaments. Bale: 2 goals from 3 free kicks in major tournaments.

— Gary Lineker (@GaryLineker) June 18, 2016
I never thought I would feel sorry for Cristiano Ronaldo. And I was right.

— Robin Flavell (@RobinFlavell) June 18, 2016
But the night of surprises was still not over.
One man managed to get past the Parc des Princes security and ran up to the Portuguese star. Ronaldo held back his disappointment and waited while the spectator his telephone to take a selfie. Security guards also stood and watched.
Once the picture was taken however, the spectator was taken away, crying with happiness.
Ronaldo got into trouble last week when he said that Iceland, after they doggedly held Portugal to a 1-1 draw, had a "small mentality" because of their defensive tactics.
This time he did get a lot of praise on social media for patiently waiting with the fan to take the selfie.
So Ronaldo is arrogant, says the odd daft thing.. he is also a key reason millions of kids the world over are attracted to football.

— Ewan Murray (@mrewanmurray) June 18, 2016
Whatever you may think about Cristiano Ronaldo's antics, when it comes to his fans, he sets himself a class apart from the rest.
Good on you, Cristiano!
With AFP inputs (Featured image source: AFP)