Fatima Nafees, the mother of missing JNU student Najeeb Ahmed, on Wednesday sought peoples support to find her son, who disappeared about two months ago, as she led a protest march here attended by activists, political leaders and people from her hometown Badaun.
The protest march, called by JNU Students Union (JNUSU, started from Mandi House and was joined by activists and MPs of Samajwadi Party (SP), All-India Majlis-e-Ittehadul Muslimeen (AIMIM) and Janata Dal (United).
"I thank everyone for being with me in my struggle to find Najeeb and I want you all till he is found," Nafees said while addressing the protesters.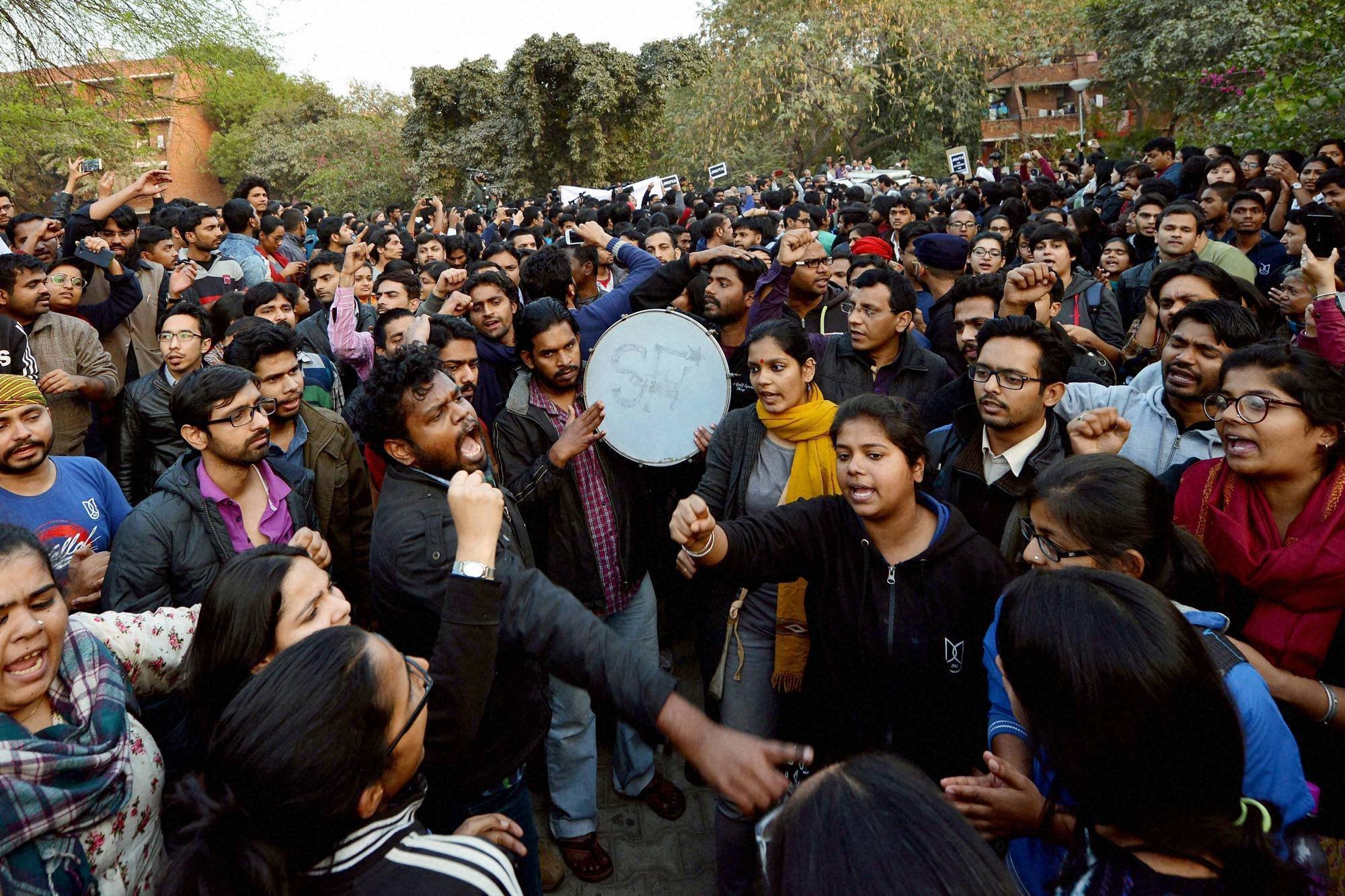 Breaking down repeatedly during the protest, she said everyone, irrespective of their religion, was fighting against the "atrocity" and was with her to find Najeeb.
SP's Dharmendra Yadav, who represents Badaun in Lok Sabha, said he tried to raise the issue several times in the House but could not because of the continuous deadlock in Parliament over demonetisation.
"We tried several times to raise the issue and gave notices but the Lok Sabha is disrupted due to demonetisation. But, I will continue my support to Najeebs family, which is our own family," he said.
AIMIM president Asaduddin Owaisi said the government must find Najeeb and punish the guilty.
"A mother is in pain. The government needs to listen to her cries and find her son and punish those responsible for his disappearance," he said.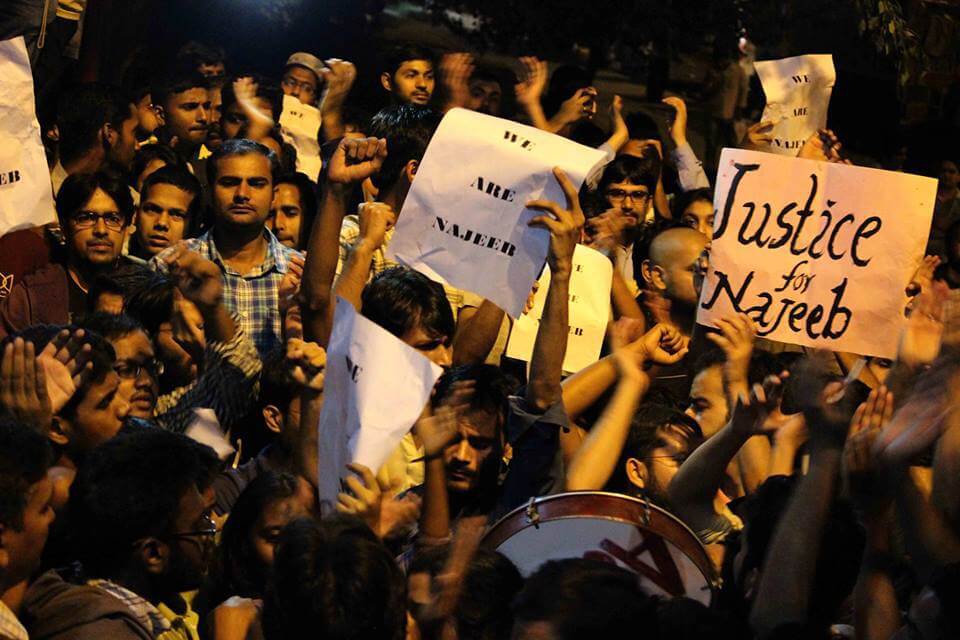 The protesters interrupted the speakers at protest venue with cries of "Najeeb" and raised slogans against the Narendra Modi government and Delhi Police.
JD(U) MP Ali Anwar Ansari said Najeebs disappearance was a "big issue" concerned with democracy in the country.
"It is not just a matter of disappearance of a student but it also indicates the state of democracy under the present regime in the country," he said.
Najeeb's sister Sadaf, JNUSU president Mohit Pandey, joint secretary Tabrez Hussain, AISA leader Shehla Rashid and the father of JNU student Umar Khalid, also addressed the protest.
Najeeb, MSc Biotechnology student at JNU, went missing a day after a fight allegedly ABVP affiliated students. Delhi Police has announced a reward of Rs 10 lakh on information about him while Crime Branch is trying to trace him without any success even after 60 days of his disappearance.
Feature image source: PTI/File Photo