Two persons were allegedly lynched by a mob, which dragged them out of a pick-up van carrying cows, at Barhoria village in Jalpaiguri district on Sunday, the police said.
Anwar Hussain (19) and Hafizul Sheikh (19) were beaten to death by the mob, which intercepted their vehicle and pulled them out of it in the early hours, the police said, adding that the pick-up van was also badly damaged by the mob.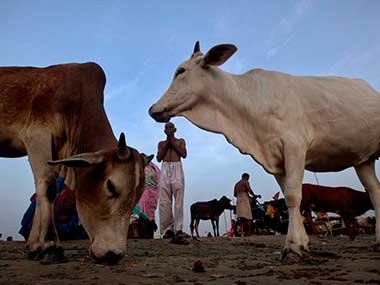 Police took Hussain and Sheikh to the Dhupguri hospital where they were declared brought dead. The police also took charge of the animals in the vehicle. A large contingent of police was deployed in the area.
The victims were identified as Hafizul Sheikh, a resident of Dhubri, Assam, and Anwar Hussain, a resident of Patlahawa village in Cooch Behar district of West Bengal.
This the second case of cow-related lynching in West Bengal in the last two months after three Muslim youth were beaten to death in June.