Taking serious note on the prevailing situation in Imphal following three blasts on Friday, the state Cabinet has decided to shut down Internet services in Imphal West district with immediate effect.
The Imphal West District Magistrate issued an order directing telecom operators to shut down mobile data service in the district immediately until further orders.
Major areas of the state capital fall in Imphal West district where the three blasts had taken place within an hour on Friday evening.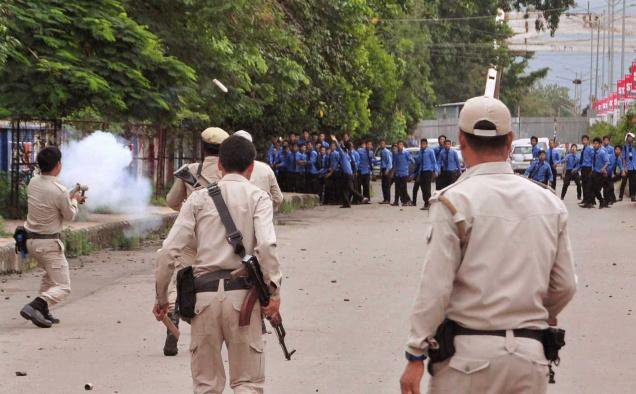 The Cabinet decision came after analysis of the prevailing law and order situation and to halt spreading of rumours through social networking sites, officials said.
The move was preceded by a 24-hour bandh called to protest hill based militants' attacks on Manipur
On December 15,  three policemen dead and 14 others injured in attacks. The militants also snatched several weapons from the IRB personnel.
All measures were being taken to contain violence by deploying a large number of police personnel at sensitive areas of the state, a police officer said.
(Feature image source: PTI)