The 18,000 strong crowd at SAP centre in Silicon Valley is a clear evidence of the fact that our Prime Minister Narendra Modi surely knows how to pull crowds wherever he goes across the globe. Modi, who is on a two day visit to US West Coast for the the promotion of 'Digital India' campaign, had fruitful interactions with Facebook CEO Mark Zuckerberg and Tesla Motors chief Elon Musk.
In what can be called as a replay to his earlier Madison square performance, Modi's address to the Indian diaspora at the SAP centre on Sunday, September 27, received thunderous applause.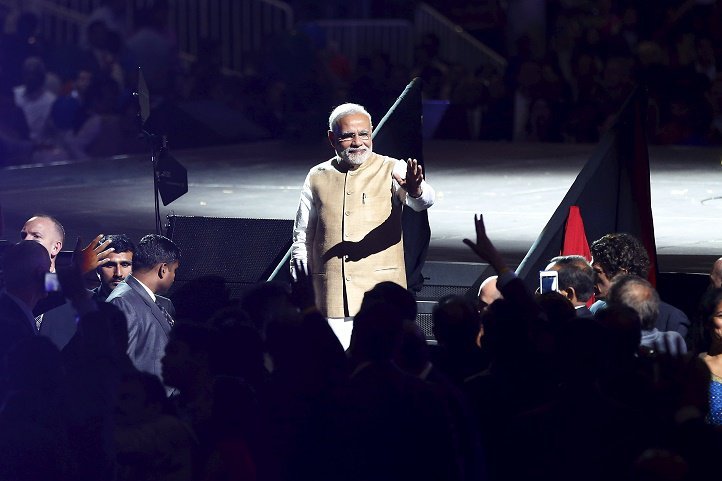 Indian Prime Minister Narendra Modi waves to the crowd after speaking at a community reception at SAP Center in San Jose, California
From talking about UN and terrorism to his usual jibe at the Congress and the Gandhi family, the event was a jam packed affair.
Here is a list of his top ten quotes from the event:
1. Today in the entire world, India has a new identity, a new image. The old image has been forced down.
2 . Daughter took $500mn, son-in-law took $1bn. Aren't you sick and tired of corruption? Is there any allegation against me?
3. It is being believed that the 21st century is India's century.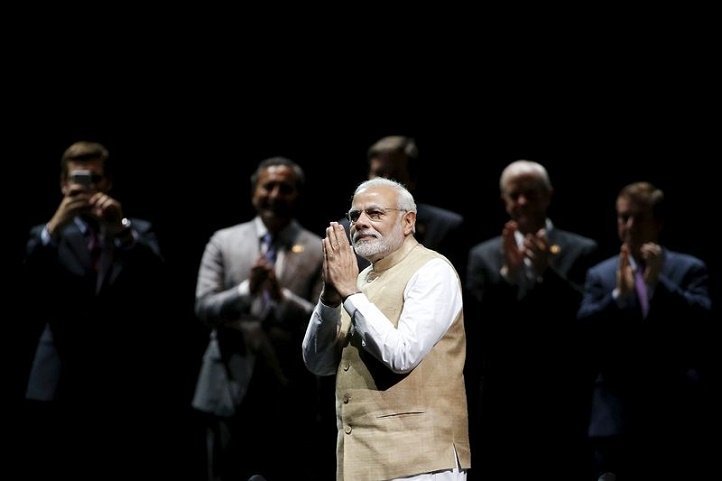 Indian Prime Minister Narendra Modi gestures on stage
4. It is 28th September in India. It is the birth anniversary of the brave son of India, Bhagat Singh. I bow down to him.
5. E-governance is effective governance — easy and most dependable.
6. I requested the people of the nation to give up their LPG subsidy for the poor. I feel proud to say that 30 lakh people have surrendered their subsidy so far.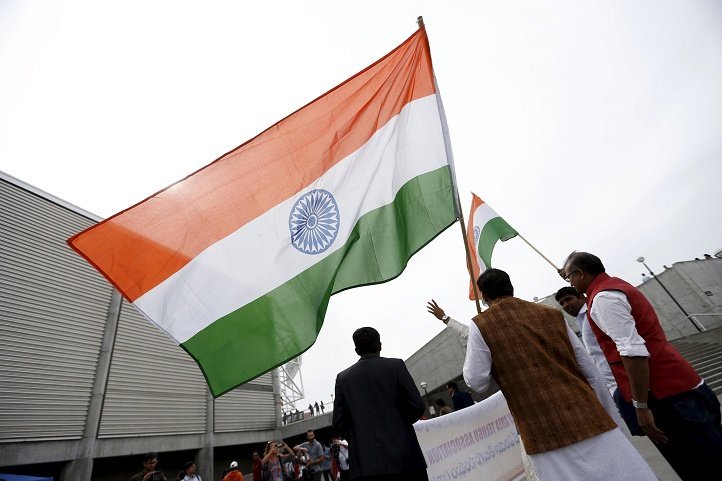 People wave flags of India outside SAP center
7. The UN still hasn't been able to define terrorism. If it takes so much time just to define, how will we be able tackle it.
8. We are harbingers of peace. We come from the land of Gandhi and Buddha.
9. From December 2 onward, Air India's direct flight from Delhi to San Fransico will fly three times a week.
10. BRICS has become a force to reckon with due to India's participation.
Read more: