It hasn't been long since Narendra Modi stood at the steps of the Ganga and hailed the people of Varanasi to elect him as their representative in parliament. Almost 11 months ago, during his campaign, Modi said that a divine power drew him to Varanasi, " Main aaya nahin hoon. Mujhe Maa Ganga ne bulaya hai " (I have not just come. I have been called by Mother Ganges herself).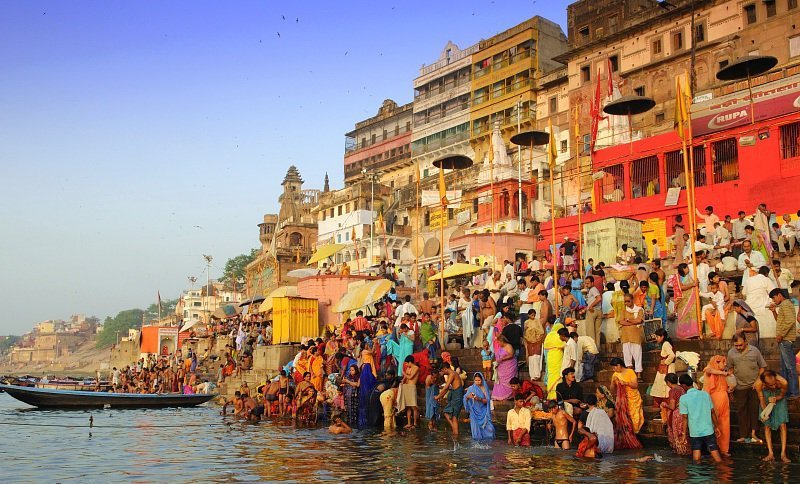 Ganga and the Ghats
Modi had promised Varanasi a massive effort to clean up the Ganga and the Ghats. He even set up the National Mission for Clean Ganga. Today, a great deal of work has been done in this effort, a number of Ghats in Varanasi have been cleaned and work is being done on the others. "Modi is here and changes are visible. There may be some delay in work but transformation of Varanasi looks inevitable," says Praveen Kumar, an employee of Banaras Mercantile Bank.
Assi Ghat, which is known to accommodate over 20,000 people during festivals like Shivratri, is one of the biggest achievements of the up-liftment of Varanasi. Large portions of the Ghat that were buried under silt and grime are now visible, changing the entire facade of the Ghat.
Infrastructure and Roads
The crumbling infrastructure of Varanasi is groaning under the weight of its 18 lakh residents and hoards of visitors. There is an acute traffic problem due to narrow roads and no work has been started on uplifting this section of Modi's development programme. There has been extensive talk about the Varanasi-Kyoto pact , an initiative that will help make Varanasi a 'smart' city, yet there has been no action on this front either.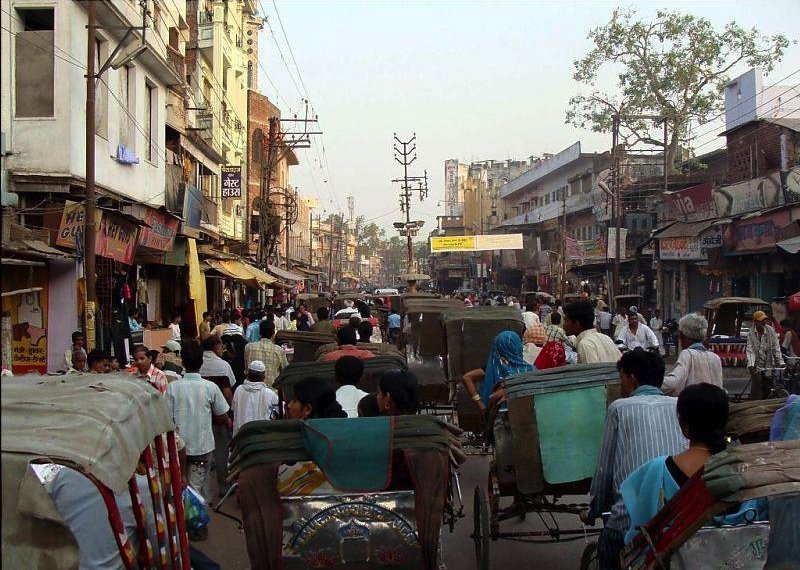 The Final Journey on Ferry
Last month, finance minister Arun Jaitley and spiritual leader Morari Bapu inaugurated new steam boats that will be used to carry the bodies of deceased to the Harishchandra Ghat or the famous burning ghat, Manikarnika Ghat. It may be a small gesture, but has been taken well by the citizens of Varanasi and the many families that bring their dead to attain moksha at the holy city.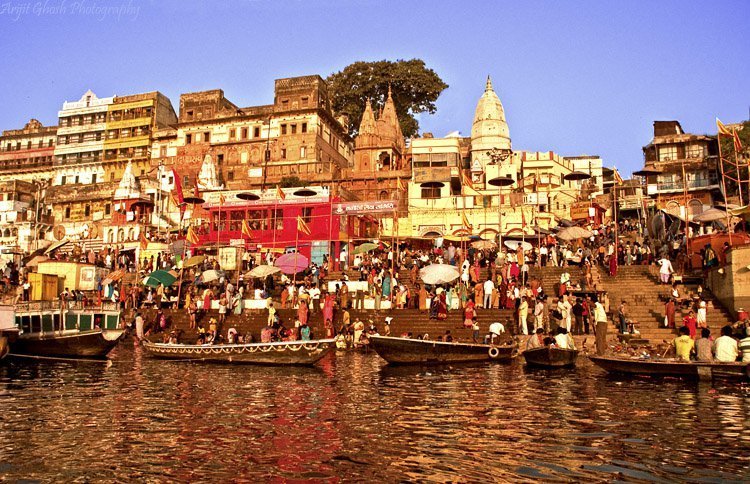 Swachh Bharat Abhiyan
Unfortunately for Modi, his pet project seems to be dwindling. It has reportedly been cut by Rs 635 crore across the country for the fiscal year 2015-16. This will no doubt have adverse affects for initiatives like the upgradation of Varanasi.
All in all, Modi's efforts seem to be working, his many initiatives on cleaning the holy city and upgrading it will soon pay off. However, there are skeptics who believe otherwise. "Third-grade material is being used for all the construction work. Besides, most of the work is the initiative of the state government and the Nagar Nigam. Where is Modi's contribution in all this?" asks Congress' five time MLA, Ajay Rai. Evidently there are people who claim that the efforts to clean the Ghats had started long before Modi came to town.
Regardless of the start date or who is responsible, the important thing is that Varanasi is on the right path. It is an important city for the culture of this country as well as the economy. Varanasi alone rakes in over 2 lakh foreign tourists annually. It is therefore extremely important that all efforts go into upgrading this city.