Just a few hundred kilometres away from the national capital, a man gets lynched for allegedly eating beef and over the next few days, we witness a scene straight out of the movies. The political parties, like the police, engage in a fight over jurisdiction — ' Kiski sarkaar hai?', ' SP ko kuch karna chahiya tha iske bare main, unki sarkaar thi' , 'Humara fault nahi hai', 'Gau hatya hui hai.'
And through this all, Prime Minister Narendra Modi maintained a studied, stoic, frustrating silence.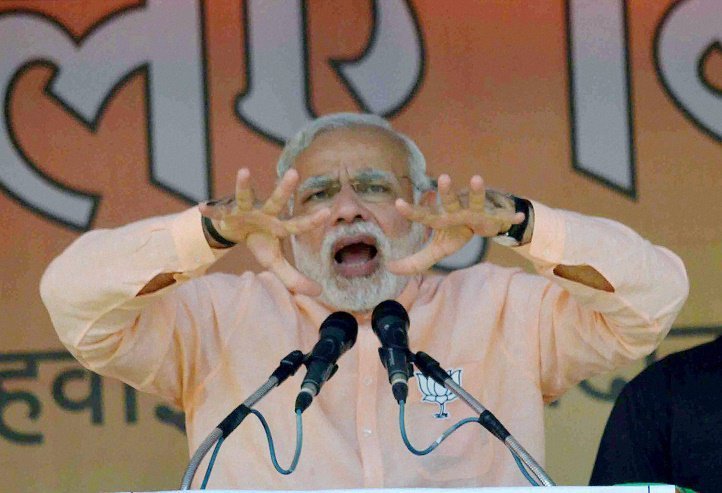 Narendra Modi | Source: PTI
Almost as if he was picking and choosing the moment when he would finally speak. Perhaps the need of the hour was to come out and speak his mind — not as a politician, not as the PM but simply as a nationalist; as someone who cares about India and Indians; as someone who can rise above the political landscape.
He could take a cue from US president Barrack Obama, who came out and spoke with great emotion against America's lax gun control laws following the recent shootings in the US. He did it without thought of popular support or the powerful gun control lobby. He did it because he thought it was right.
So when Modi came out and at long last spoke about the Dadri lynching in an exclusive interview to ABP News , what did he say?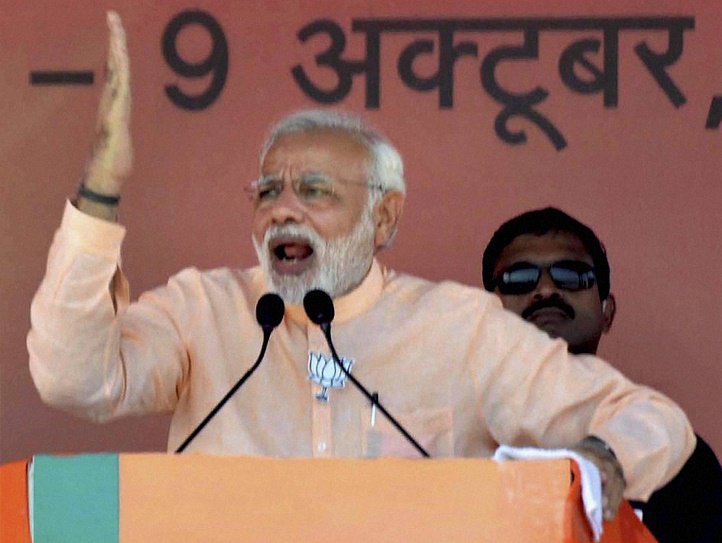 Narendra Modi | Source: PTI
He started off by mentioning that while ' the incident in Dadri and protests against Pakistani ghazal singer Ghulam Ali were saddening, the Centre had no role to play in the incidents .'
"This debate has taken place earlier as well. The BJP has always been against fake secularism. Today thanks to these tragedies they are sparking a debate again. It is possible to resolve this through dialogue. The BJP never supports such incidents. On the basis of such events, the Opposition is accusing the BJP of speading communalism, but aren't they indulging in politics of polarisation themselves?" he said.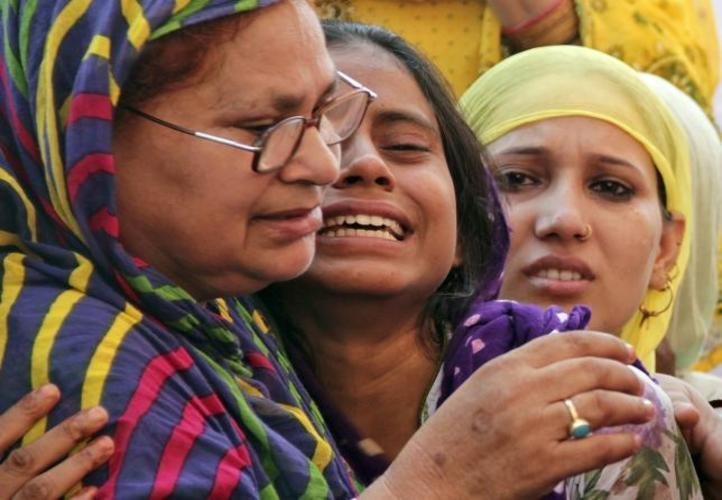 Relatives of Mohammad Akhlaq mourn after he was killed by a mob, at his residence in Dadri town, in Uttar Pradesh | Source: Reuters
When asked if he maintained a silence on controversies in order to boost the party's chances in Bihar, Modi countered by saying the allegations were untrue.
"The opposition says that 'Modi gives his view on every big and small incident but his silence is a strategy. The BJP wants to increase the communal rift in Bihar'," Modi said while adding that it wasn't true.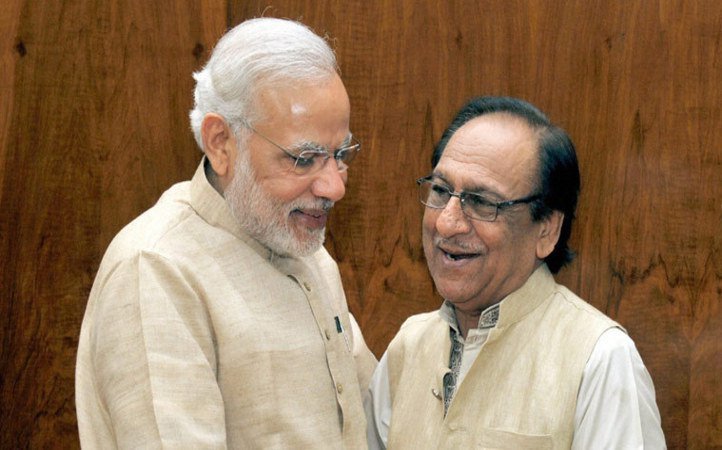 Modi with Ghulam Ali in happier times | Source: PTI
So even though it is being argued as being the great coming out — Modi's words don't amount to much. As prime minister of India, he is in a position to ensure that the right kind of message gets through to Indians at large. Instead, he has chosen to make this a political battle when he should have rather chosen to see the big picture.
It might be argued that his comments were little more than just posturing — other BJP leaders, with the exception of Manohar Parrikkar , have been shooting their mouth off on the issue with virtually no censure.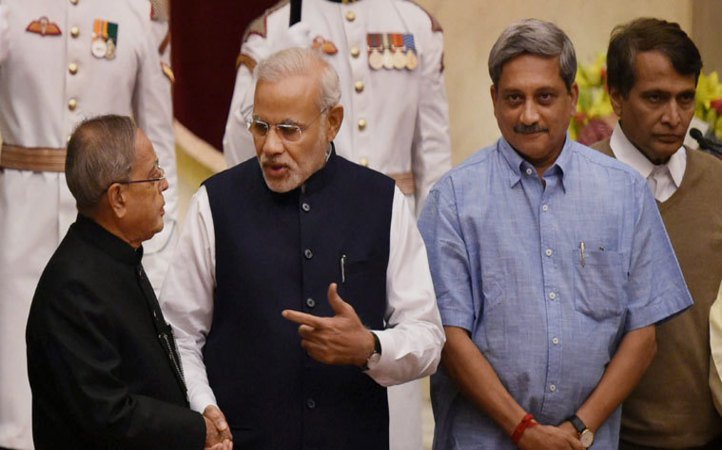 (L-R) President Pranab Mukherjee and PM Narendra Modi with Manohar Parrikar | Source PTI
And here is one thing that Modi is getting terribly wrong: Nobody has blamed the Centre for the killings. Accusations have, however, been hurled in the extremist elements of the BJP and the RSS. The PM's silence on the matter was seen by many as a license to these fringe elements to come out and wreak havoc. That much is true.
The savagery of the incident made many Indians cringe and it seemed like a cynical attempt to polarise the masses ahead of Bihar elections. It is precisely at moments like this that a politician can show us his true worth but sadly Modi seems as content to play the political game even as the nation turns it's lonely eyes to him.
Read more: