The government might be on a "hibernation mode" and hardly available on the ground, but it is always available on Twitter. In order to make full use of the micro-blogging site, some ministers of the Narendra Modi-led ruling government exercised an interesting method of communicating with the public. It held a live Talkathon on Twitter.
The ministers Smriti Irani, Piyush Goyal and Nirmala Sitharaman answered questions posed by the public. The event was organised by the Ministry of Information and Broadcasting (MIB).
By using the hashtag #AskYourGovt and Twitter handle @MIB_India, the public was able to pose questions to the government officials.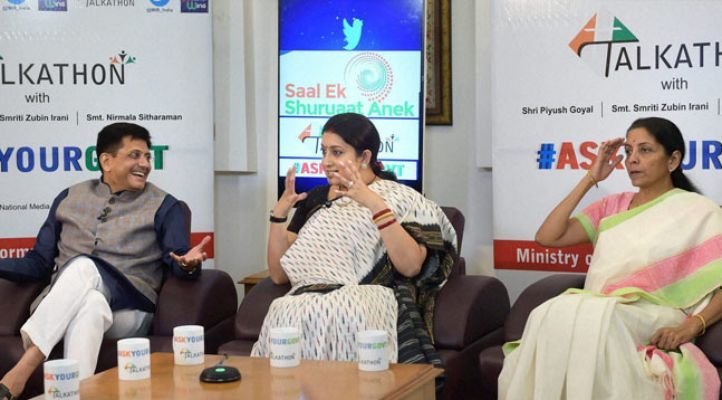 The Talkathon was an initiative by the Modi government to highlight its achievements over the past one year. It also gave the people a chance to have some pertinent questions answered by government officials.
This was the third edition of a Twitter Talkathon organised by the government.The previous two were held by the Railway Ministry after the Rail Budget was announced and the Finance Ministry, after the General Budget was announced on February 28, 2015.
Here are a few examples of the questions asked during the Talkathon.
You can watch the entire event on the MIB YouTube Channel.
There is an important question that wasn't asked during the Talkathon. Who is answering the concerns of those in the most dire needs? The farmers, labourers and poverty stricken Indians do not have access to Twitter. Will the government organise an initiative to answer the questions of these individuals too?