Prime Minister Narendra Modi is probably giddy with excitement at this moment. Amidst the gaggle of scandals and mishaps by his ministers, two of his biggest projects — solar power and housing for all — have finally begun to trudge along a promising path. The Cabinet has finally given its approval to the Housing for All by 2022 scheme, and a Japanese company SoftBank Corp has promised to invest close to $20 billion in solar power. Both these projects have the potential to benefit the Indian economy a great deal.
India, currently, relies on highly pollutant coal for 60 per cent of its energy needs. During his election campaign, PM Modi ensured India he will make a move towards clean energy and help bring electricity to 300 million people without power. The solar power project is the first step to accomplishing that project.
SoftBank will tie up with Taiwan's Foxconn and India's Bharti Enterprises to invest $20 billion in India. The project aims to generate 20GW (gigawatts) of energy through solar and wind power.
SoftBank's founder, Masayoshi Son, made the latest announcement in Delhi, flanked by Sunil Bharti Mittal, chairman of Bharti Enterprises, India's biggest wireless provider.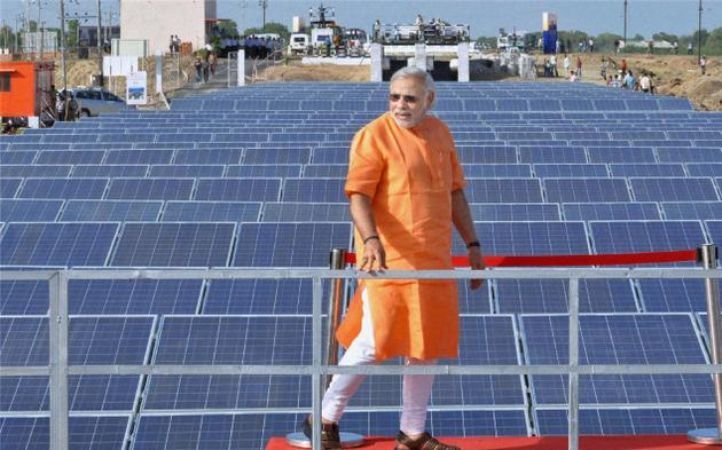 Earlier in June, the government had said it planned on raising the solar power generation capacity target by five times to 100 gigawatts by 2022 under the National Solar Mission (NSM).
Son said his company would help manufacture solar equipment in India, adding that SoftBank has invested $1bn in the country in the last nine months.
BBC also quoted him saying, " The sunshine in India is twice that of Japan. Cost of land and labour and maintenance is also half that of Japan. So then, the efficiency of solar power generation is likely to be four times compared to that in Japan".
SoftBank will have a majority share in the project, with Bharti and Foxconn as the minority stakeholders.
Housing for all
With the Cabinet approval the housing scheme has been put into first gear. The scheme aims to rehabilitate slum dwellers with the help of private developers using land as a resource. The project also aims to promote affordable housing for the economically weaker sections of society. It will provide them with a credit linked subsidy by giving an interest subsidy of 6.5% on housing loans up to a tenure of 15 years.
35 per cent of the proposed projects are earmarked for the Economically Weaker Section (EWS), the scheme provides for reasonable incentives for the Low income Group and EWS category.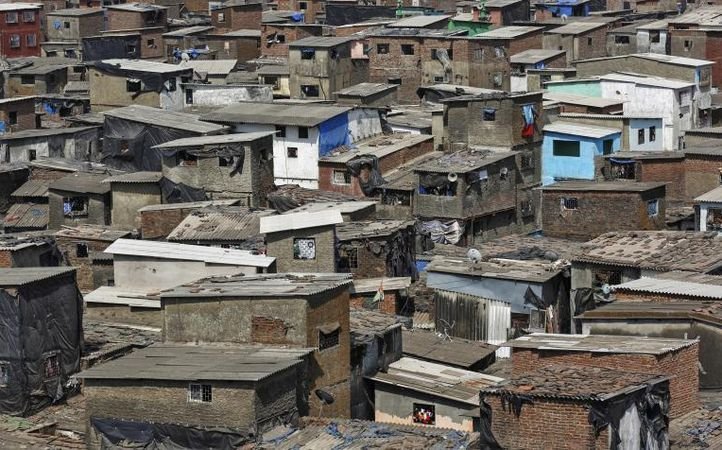 The sheer enormity of the scheme can be judged from the fact that the government aims to cover the entire urban area consisting of 4,041 towns with an initial focus on 500 Class I cities in three phases: Phase I will be from April 2015-March 2017, which will cover 100 cities; Phase II will cover an additional 200 cities between April 2017 and March 2019 and Phase III will cover the remainder between April 2019 to March 2022. Work in rural towns will go on simultaneously with a target of building 40 lakh houses every year.
According to a KPMG report, India needs close to 7 million houses every year and almost half the demand is from the affordable housing segment. So the government's plan of creating two crore houses in the urban area and three crore in rural sector till 2022 meets this target.
Every rose has its thorn
Both these projects promise to provide major boosts to the Indian economy, however, both projects are missing a key piece of their puzzle — land. Both projects will need hectares of land to accomplish their desired actions. To get access to this kind of land, the government will need to pass the contentious Land Acquisition Bill.
" I would like to see this happening in next 10 years but how fast we would be able to accelerate will depend on local and central government and availability of land," said Masayoshi Son, while stating the project will take two years to begin once the land is allotted.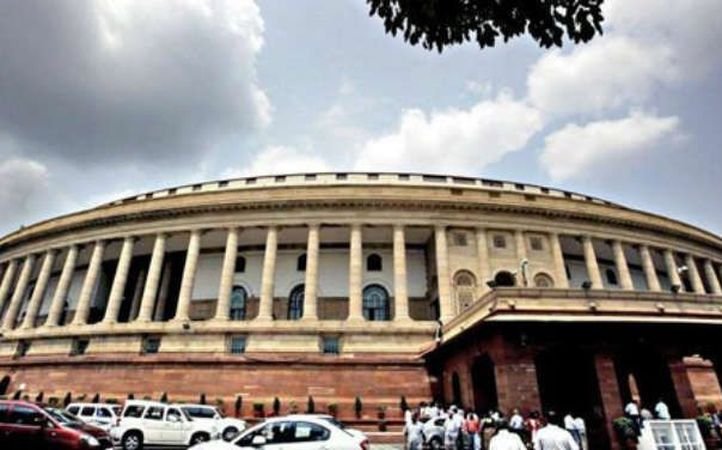 Passing the Land Acquisition Bill is proving to be very difficult for the government. The opposition, who has majority control over the Rajya Sabha is refusing to pass the bill, citing its policies favour the rich over the farmers.
While providing affordable housing is the ultimate goal, this project has the ability to revive the entire economy. Construction is among the largest providers of employment. It consumes key commodities such as steel and cement and has a massive impact on small and unorganised enterprises.
At this point, Modi and his government will be ecstatic, the progress of these projects will provide some relief from those who criticised the government for not initiating big bang reformist ideas. It doesn't get bigger than housing for all and solar energy. These projects have the ability to change the face of India. We can now only hope that they are implemented efficiently.