On his maiden visit to United Kingdom as Prime Minister, Narendra Modi on Thursday became the first Indian head to address the Royal Gallery of the British Parliament. The Prime Minister received a standing ovation when he arrived at the House of Commons and concluded his speech to a loud round of applause from the dignitaries and members of House.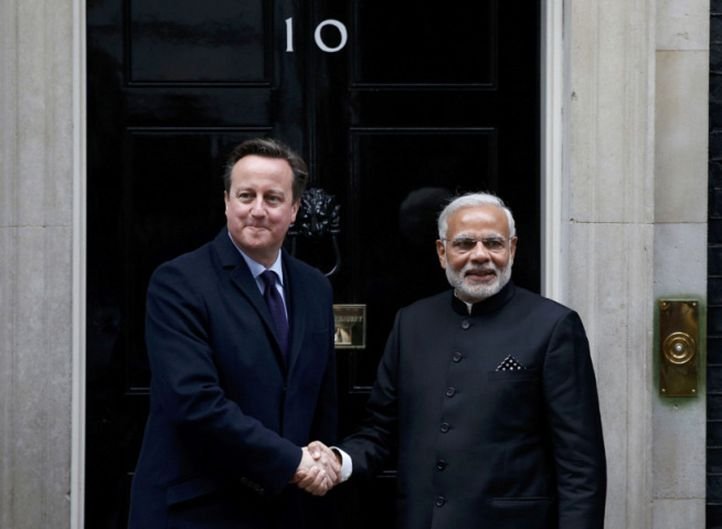 In his nearly 25-minute speech, PM Modi stressed on the need of further strengthening the ties between India and the world's fifth largest economy United Kingdom. He also ladi ephasis on transform the strategic partnership between India and Britian as one of the leading global partnerships.
Here are some of the highlights from Modi's speech: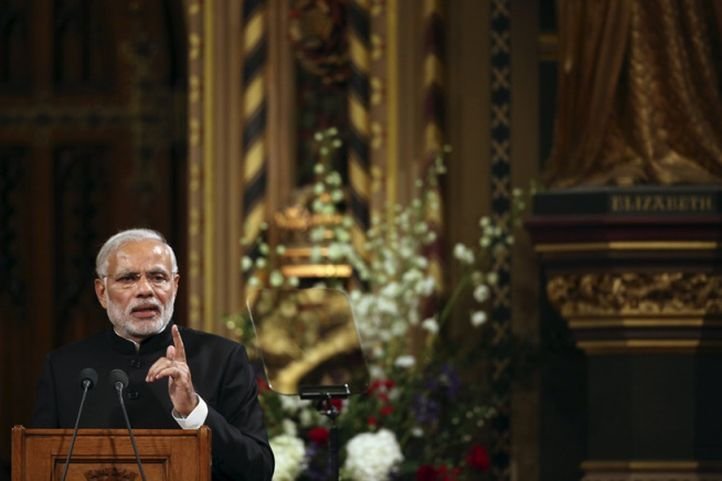 The shared history
So much history looms across our relationship. There are others who have spoken forcefully on the debts and dues of history. I will only say that many freedom fighters of India found their calling in the institutions of Britain. And, many makers of modern India, including several of my distinguished predecessors, from Jawaharlal Nehru to Dr. Manmohan Singh, passed through their doors.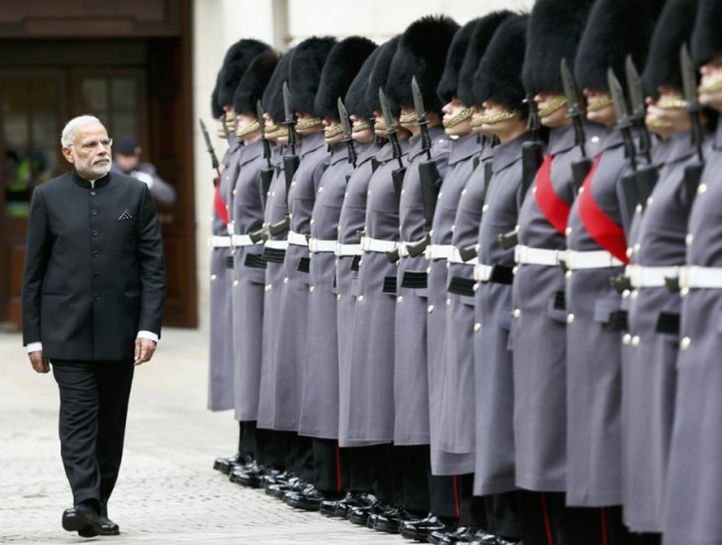 The wisdom of the British
I was reminded of a question I was asked on a tour abroad. How is it that the statue of Gandhi stands outside the British Parliament? To that question, my answer is: The British are wise enough to recognise his greatness; Indians are generous enough to share him; we are both fortunate enough to have been touched by his life and mission; and, we are both smart enough to use the strengths of our connected histories to power the future of our relationship.
Why Indians invest in UK
Indians invest more in Britain than in the rest of European Union combined. It is not because they want to save on interpretation costs, but because they find an environment that is welcoming and familiar.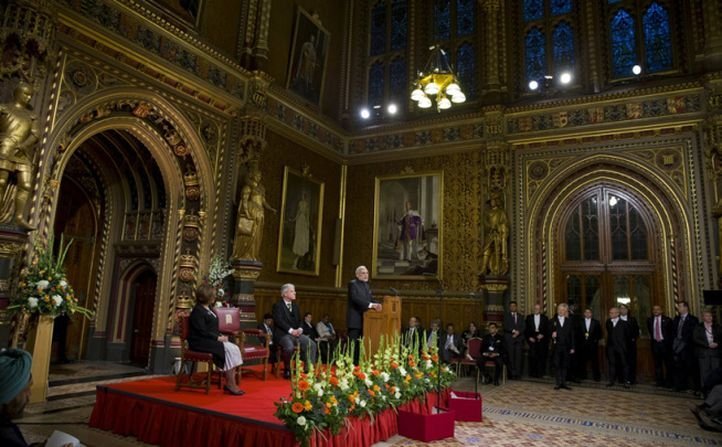 On Collective ambitions
Strong as our partnership is, for a relationship such as ours, we must set higher ambitions. We are two democracies; two strong economies; and, two innovative societies. The progress of India is the destiny of one-sixth of humanity. And, it will also mean a world more confident of its prosperity; and, more secure about its future.
On Terrorism
We must adopt a Comprehensive Convention on International Terrorism in the UN without delay. There should be no distinction between terrorist groups or discrimination between nations. There should be a resolve to isolate those who harbour terrorists and willingness to stand with nations that will fight them honestly. And, we need a social movement against extremism in countries where it is most prevalent and, every effort to de-link religion and terrorism.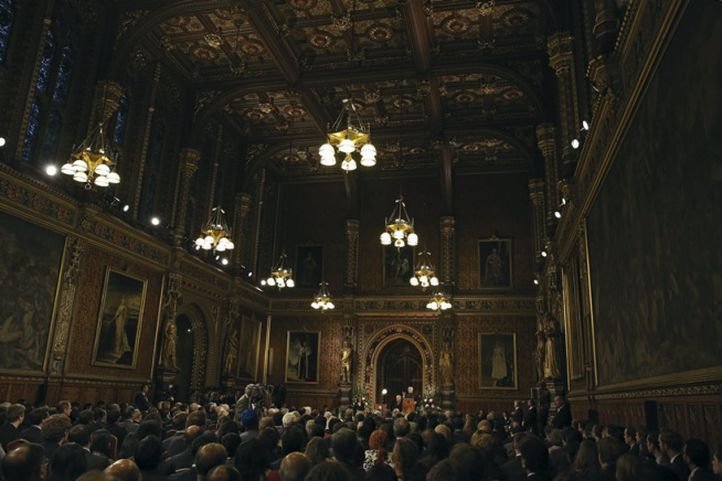 Watch the full speech here:
Read more: