At his first ever public rally in Srinagar after BJP-PDP led coalition were voted to power in the state, Prime Minister Narendra Modi on Saturday announced a Rs 80,000 crore special financial package for the development of the state. However, he steered clear of long pending dispute regarding Jammu and Kashmir.
Addressing a public rally in Srinagar's Sher-e Kashmir stadium amid unprecedented security measures, Prime Minister Modi said his dream of India cannot come true if any one corner of India is neglected.
"The biggest task at hand here is to find work for the youth of Kashmir and Ladakh… our youth should get the cheapest and the best education, and of global standards," Modi said.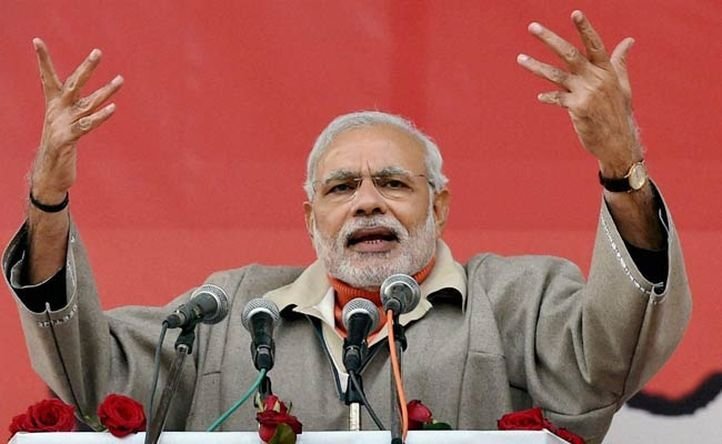 Demanding support from every corner and every last person of India, Modi said he needs to bring back those days when everyone used to look forward to visit Kashmir.
"My friends, my heart wants this Rs. 80,000 crore should be spent to change your fortunes, to give strength to your youth, to build a modern Kashmir. This is the dream that I have come here with. What I have said, I have done," he said.
He also said the solution of all the problems lies in the employment of the youth.
While mentioning former Prime Minister Atal Bihari Vajpayee's Jamuriyat, Insaniyat, Kashmiriyat as essential for Kashmir, Modi, however, avoided any talk about the engagement with Pakistan and Hurriyat vis-a-vis the Kashmir issue.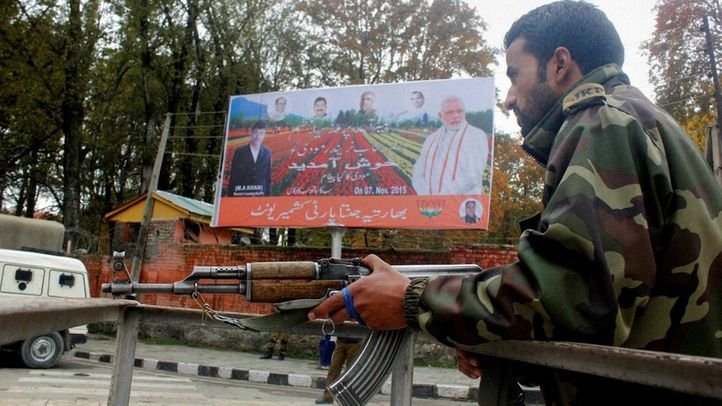 "Kashmir has suffered a lot over the years, generations have seen their dreams being crushed. I have come here with a conviction to take Kashmir to its previous glory and I can see that day is not too far," Modi said while reaching out to the crowd.
Former J&K; Chief Minister Omar Abdullah took a dig at Modi for apparently avoiding the political aspect of the J&K.; Minutes after Modi's rally, Omar tweeted:
PM Modi has made the same mistake of weighing the Kashmir issue in Rupees & Paise!!!!

— Omar Abdullah (@abdullah_omar) November 7, 2015
Early morning, mobile internet services in Kashmir Valley were blocked as a precautionary measure in view of Prime Minister Narendra Modi's rally. There were also reports that many non-local labourers and casual employees of J&K; government were forcibly brought in for the audience of PM Modi.
(With inputs from PTI)
Feature image source: PTI