We all know the new extension Line of Delhi metro that will connect the satellite city of Faridabad to Delhi was inaugurated by Prime Minister Narendra Modi on Sunday. But what we didn't know was that Modi would just hop on inside one of the coaches and catch a ride to Faridabad hobnobbing with the general public.
PM Modi travelled by Delhi Metro to inaugurate the extension of the Badarpur Line and boarded the Metro at the Violet Line's (Line 6) Janpath Station at around 10 am travelling towards Faridabad's Bata Chowk Station.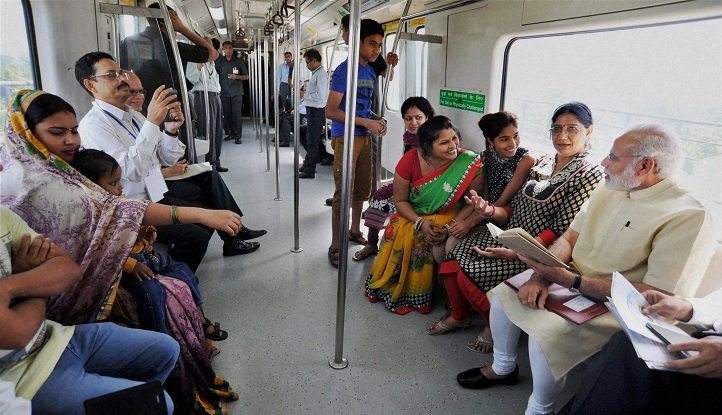 Prime Minister Narendra Modi interacting with the co-passengers while travelling by the Delhi Metro to Faridabad on Sunday
It was a complete surprise for passengers travelling by metro who were accompanied by PM Modi and metro officials as earlier he was scheduled to take a chopper to Faridabad. He interacted with the regular commuters who also took selfies with the PM, because it is not everyday that you get to share a metro ride with the most important man in the country.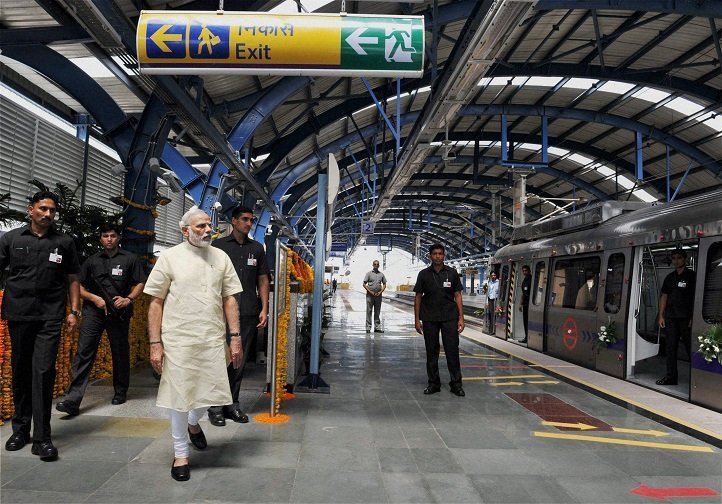 Prime Minister Narendra Modi during the inauguration of the Badarpur-Faridabad Metro Line, at Faridabad, on Sunday
Union Ministers Venkaiah Naidu, Virender Singh, Rao Inderjet Singh and Delhi Metro Rail Corporation (DMRC) chief Mangu Singh accompanied the Prime Minister. The launch of the section would allow hassle-free travel for around two lakh daily commuters between the national capital and the industrial hub in Haryana.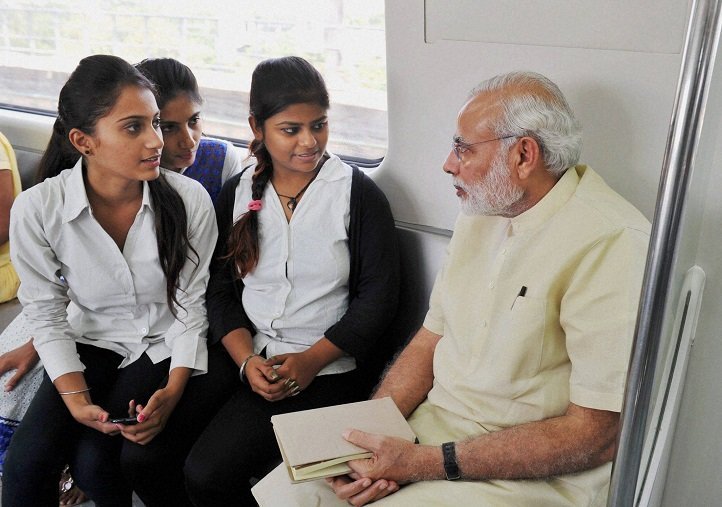 Co-passengers were eager to chat with the PM
Later, Modi proceeded to HUDA Ground at Faridabad's sector 12 to address a public meeting along with Haryana Chief Minister Manohar Lal Khattar.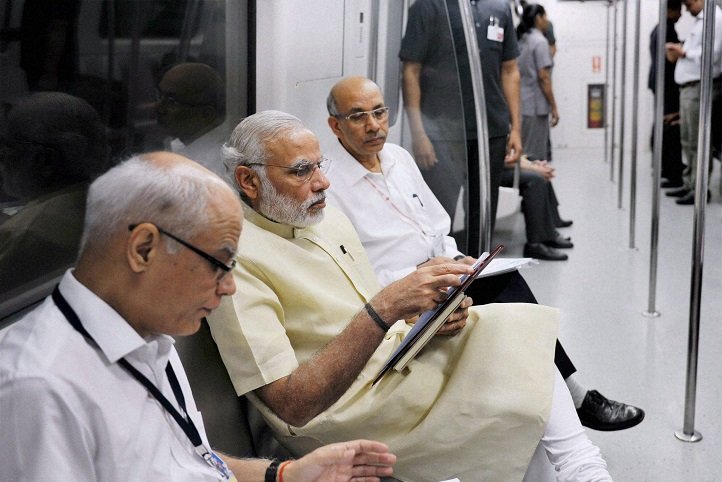 Prime Minister Narendra Modi takes the Metro from Janpath to Faridabad on Sunday during the inauguration of the Badarpur-Faridabad Metro Line
The long-awaited 14-km long extension will have nine stations from Sarai to Escorts Mujesar. Two more stations, NCB Colony and Ballabgarh, will be added by 2017, Metro officials said.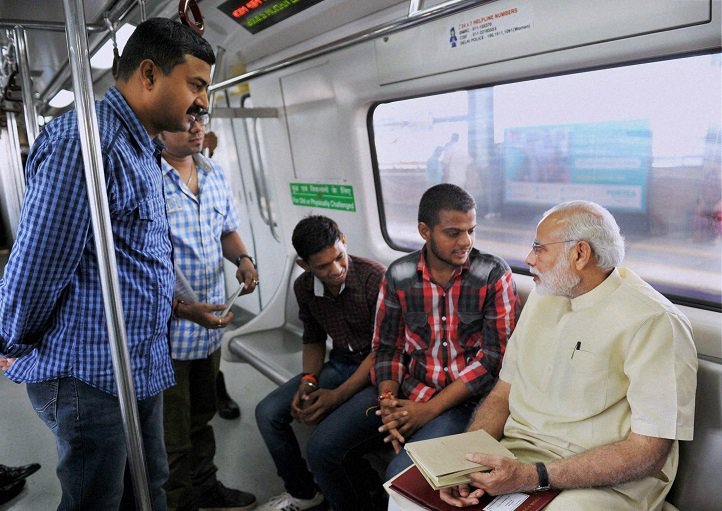 Interacting with his fellow passengers
Apart from informing about how the newly opened section will boost employment opportunities, PM Modi also highlighted how the newly built section is using clean energy in the form of solar power to generate around 2 Megawatts (peak) to help run its operations.
Even the PM, sometimes, takes the metro to work.