A controversy erupted after Prime Minister Narendra Modi signed an Indian flag to be gifted to US President Barack Obama via Indian Chef Vikas Khanna. Modi is on his second official visit to the United States and met Fortune 500 CEOs on Thursday where an elaborate meal prepared by Khanna was served, and praised.
Celebrity chef Khanna, who prepared the menu for PM Modi's dinner with over 40 top executives of America was supposed to give the flag to President Barack Obama. But the flag was later taken away by officials.
Under the Indian Flag Code, 2002, Part II, Section 3, Explanation 4- point (f) using any kind of inscription upon the Indian National Flag is construed as disrespect to the flag.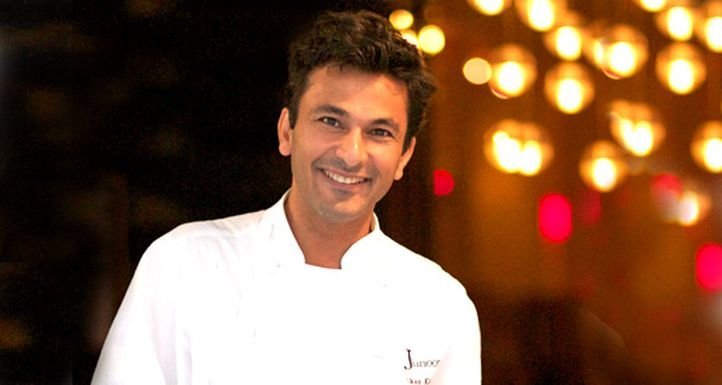 Vikash Khanna | Source: notchmag.com
Vikas Khanna, a four-time Michelin-starred chef, prepared the dishes which are included in his coffee table book on festival cuisine in India, which will also be presented to US President Obama.PM Modi is scheduled to meet Obama on Monday, September 28 after Modi's visit to the Silicon Valley.
Feature image source: Reuters| ANI