Prime Minister Narendra Modi is currently on the last leg of his three country tour. He started off in France, stopped at Germany, and is now in Canada.
While on his tour of Canada, PM Modi got a rockstar's welcome. However, he also got something else, a summons to appear before a Canadian court. A Canadian justice determined that there was a prima facie case that he "committed or counselled torture" during the 2002 anti-Muslim riots in Gujarat.
The summons was instantly blocked by the Crown, which invoked its right to withdraw information, thus ending the process and blocking the private prosecution of the Prime Minister.
The issuance was still hailed as a victory by the plaintiffs, who are two survivors of the pogrom in Gujarat. They were under the aegis of a rights group called Sikhs For Justice (SFJ).
"April 15 will go down in the [sic] history as 'victims of torture day' as after over a decade, a court of law has finally recognised evidence of Narendra Modi's involvement in the massacre of Muslims in 2002, and found that this evidence is sufficient for Modi to stand trial", said Gurpatwant Singh Pannun, legal advisor to SFJ.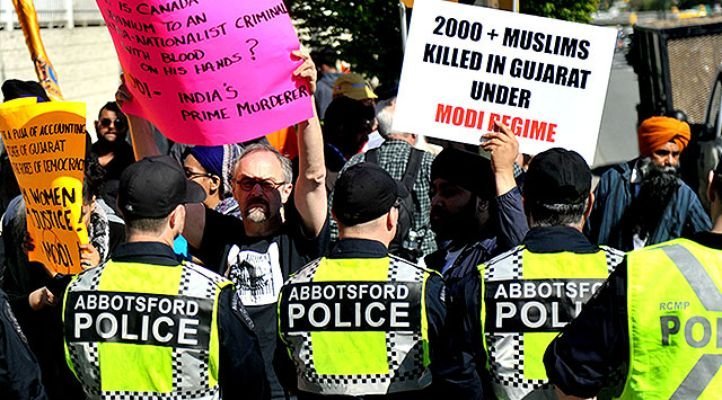 He also said that the only reason Modi escaped trial was because of the Attorney General's last minute intervention.
The counts upon which PM Modi was summoned are that as Chief Minister of Gujarat he "did inflict torture" upon the victim and his family by engaging in acts of omission and commission "that intentionally caused severe pain and suffering, including death, for reasons based on religious discrimination."
The case will not move further in Canada, due to the intervention of the Crown.