Ramdas Athawale was recently inducted into Prime Minister's cabinet as Minister of State for Social Justice. And the leader, who isn't averse to speaking his mind, has already made his first headline with his reasoning for why there are atrocities committed against Dalits. 
The minister has blamed inter-caste love and marriages for the 'growing atrocities on Dalits'. 
"The main reason for atrocities (against Dalits) is inter-caste love and marriage. This is not liked by the upper caste," Athawale, a Dalit activist said in an interview to Hindustan Times.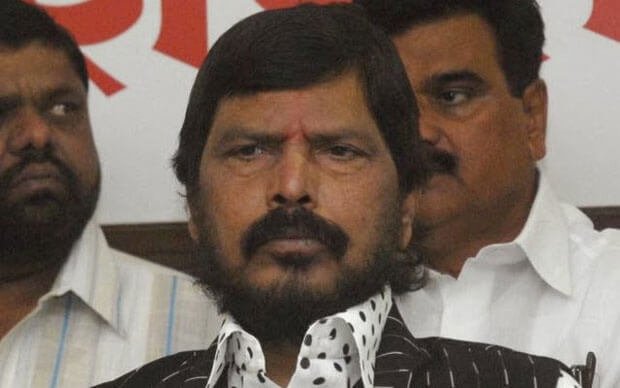 Athawale also said that Dalits should be allowed to possess firearms. But it's hardly the first time he's made the suggestion. He had famously publicly made the demand after the suicide of Rohith Vemula, a Dalit research scholar in Hyderabad University.
"Cases of atrocities against the Dalit community are rising by the day and the perpetrators are not being booked. In such a scenario, it has now become imperative that government takes extreme steps to protect the community.
"We demand that the government issue licences to Dalits so that they can possess firearms. This way they can at least protect themselves and their families," the Dalit leader had said on January 28.
In the interview, Athawale said he supported reservations in jobs in the private sector for lower castes, and that there should be a quota in reserved categories to ensure that the economically backward in that caste don't lose out on it. 
(Feature image source: PTI)