RSS chief Mohan Bhagwat on Wednesday said that every person born in India is a Hindu including Muslims who are "Hindus by nationality and Muslims by faith", reports ANI. 
Speaking at an event in Madhya Pradesh, he said, "Just as the English live in England, Americans in America and Germans in Germany, Hindus live in Hindustan."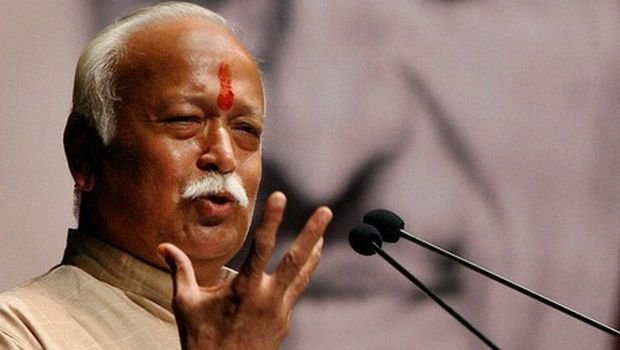 "It is no surprise if members of Rashtriya Muslim Manch do an 'aarti' of Bharat Mata because they are Hindus… They may have become Muslims by faith but they are Hindus by nationality." he added.
He asked Hindus to stay united and said if we do not help each other, some "evil forces" will exploit the poor and turn some people against the country. 
Bhagwat earlier visited Betul district jail to pay tribute to RSS leader Madhav Sadashiv Gowalkar, who was detained there for five months in 1949 during the ban on Sangh after Mahatma Gandhi's assassination. He paid floral tribute to Golwalkar's portrait in the cell, where Gowarikar stayed. 
The visit raked up a controversy with Congress calling it a violation of the jail manual. It said that the saffron party and Sangh Parivar are glorifying Golwalkar.
Here's how some on Twitter reacted to the statement:
(Feature image source: PTI)