Arnab Goswami's Newshour is never devoid of action. Many have been drowned out mid-sentence thanks to Arnab's incessant 'the nation wants to know!' screams. Last night, Trinamool Congress general secretary Mohua Moitra, too, was a victim of Arnab's screamgate.
Just as she found out that her lungs couldn't match up to Arnab's outburst, she chose the middle finger (as they say, words fail before action.)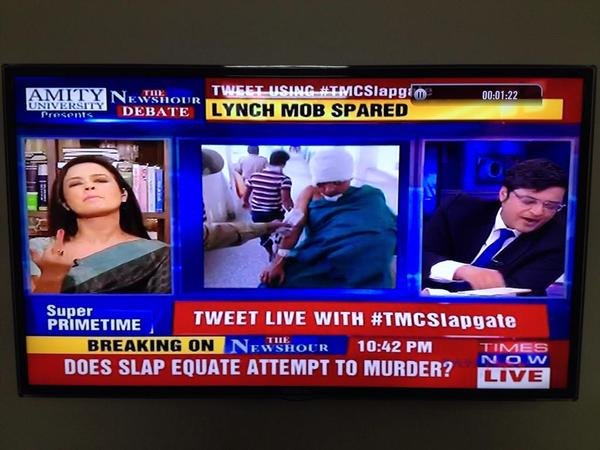 #TMCSlapgate was the subject of the debate. Arnab accused TMC members of beating up a man grievously for slapping party chief Mamata Banerjee's nephew Abhishek Banerjee, which obviously did not bode well with Ms Moitra.
Watch the comedy unfold as Arnab calls the attackers "lynch mob, sycophants and chamcha s of Abhishek Banerjee."