More than a month after the government demonetised old Rs 500 and Rs 1000 notes, the Income Tax department has set a record by conducting 586 searches across the country. It struck paydirt, and how. 
The Times Of India reports that the department has seized:
more than Rs 300 crore in cash
 Rs 79 crore in new currency notes of Rs 2,000
and unaccounted income of Rs 2,600 crore
On Thursday, the Income Tax Department found Rs 60 crore in the accounts of 20 shell companies after a raid at an Axis bank branch in Sector 51 in Noida. The raids were conducted after they found a jeweller in Noida had sold gold bricks worth Rs 600 crore after demonetisation and has accounts in the branch.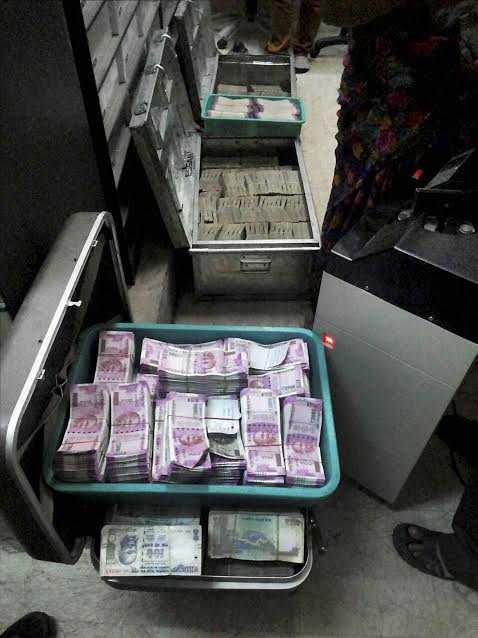 On December 14, the I-T department searched a Pune branch of the state-owned Bank of Maharashtra, and found nearly Rs 10 crores of unaccounted cash in new Rs 2000 notes stashed in multiple lockers of the bank.
The lockers in the bank's branch belonged to a private firm. The searches were conducted after getting inputs that a huge cash consignment was kept in them.
A day later, a prominent city-based jeweller also came under the scanner of Income Tax department after it deposited Rs 60 crore in bank account shortly after the demonetisation of high-value bills was announced last month.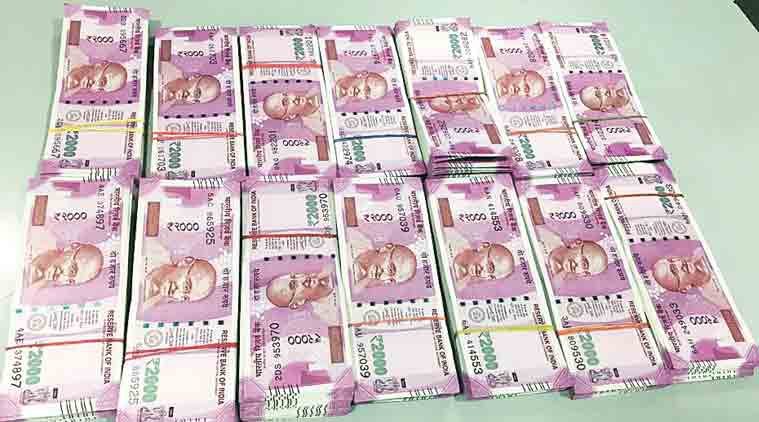 On December 11, a law firm in southeast Delhi's GK-I area was raided in which Rs 13.5 crore was recovered, of which Rs 7 crore was in the form of demonetised Rs 1,000 notes.
One of the biggest seizures took place in Chennai on December 9 in which Rs 106 crore cash, including Rs 10 crore in the new currency, and 127 kgs of gold bars was recovered from industrialist Shekhar Reddy, his associate Srinivasa Reddy and their agents, including a person called Prem Kumar. 
Shekhar Reddy is also a member of the Tirumala Tirupati Devasthanams Board.
(With inputs from PTI)
(All images sourced from PTI)