Rating: ****
Cast: Paul Rudd, Michael Douglas, Evangeline Lilly, Corey Stoll, Michael Peña
Directors: Peyton Reed
Two Marvel Comics Universe movies in a year! If you found Avengers: Age of Ultron , all sad and broody, Ant-Man is going to surprise you. The small wonder is in a little league of its own — in size and in wit. Paul Rudd plays a thief… Oooops! A burglar, who has some jail time to his name for, mind you, a non-violent crime. The lovable anti-corporate crime has won Scott Lang a huge fan following amongst his peers. And his adorable daughter who hero-worships him. One of his admirers is Dr Hank Pym, brought to life by Michael Douglas.
Pym is like the Albert Ant-stein of all things ant-sy. The ant-whisperer can communicate with the minute creatures through a device he created. He also has an old 'motorcycle suit' which can turn a full-fledged man into an ant-sized being and in the process magnifying his strength. More than the Ant-Man suit, I actually prefer the tech behind the ant-talking gadget.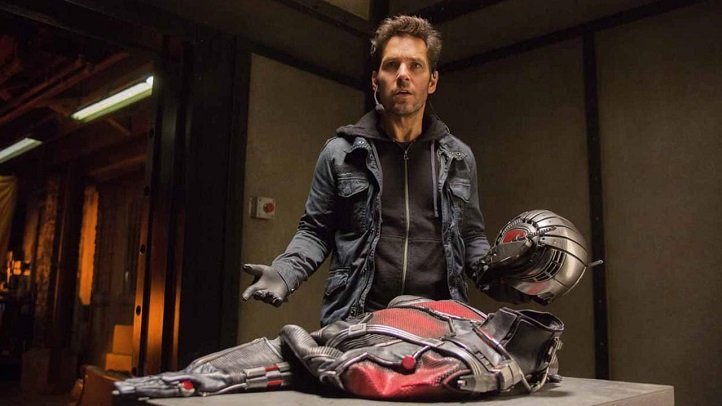 Hank and his skeptical daughter, Hope (Evangeline Lilly), want Scott to help them keep megalomaniacal corporate creep Darren Cross (Corey Stoll) from perfecting his own Ant-Man -like suit — which he wants to sell as a military weapon to the highest bidder. Unlike Loki, this Marvel Universe villain is pretty meh. Cross, as the baddie, has major daddy issues. He plays a man who hates Pym and at the same time is desperately seeking his approval. Yellow Jacket, as the villainous scorpion-spider like bug, is scarier looking than Cross could ever hope to achieve in his human form.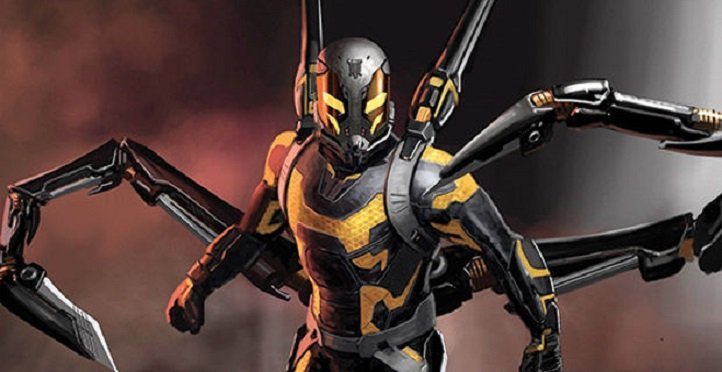 I have great expectations from Hope. She was broodingly dark and insanely smart all at the same time. Her martial moves were the best in the movie. Her punches are to die for. I think she needs a bigger, more prominent role to become the hero she already thinks she is. Ant-Man isn't a natural hero; Scott has a criminal past and a spotty record. But Rudd as Ant-Man is funnier than the cute suit that is Iron Man. Egged on by his even funnier half, Michael Pena, you get a lot of laughable situations in the movie. And waffles. PS: Baskin Robbins always finds out. Some of the scenes with the ants are awesometacular. Especially, the m essed up looking 'dog'. I also loved Ant-hony, the winged ant which was Scott's ride. I could write an ant-hology on the ant puns in the movie. The movie might creep you out and make you want to call out for pest control if you aren't comfortable with creepy crawlies in dino sizes.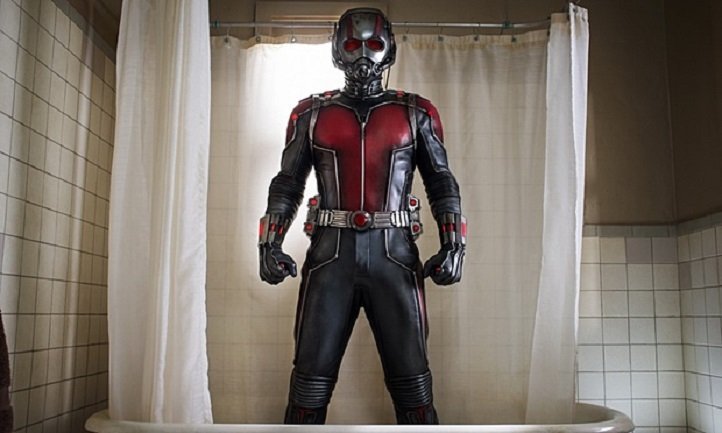 Lots of Avengers references. Without giving away too much I would like to remind you that everything is connected in the Marvel Universe. So you might want to expect a wasp sometime soon. Hydra also drops in. So does Falcon. And S.H.I.E.LD.
I really enjoyed the scene showing the symbolic destruction of Cross industries in the white landscape. And when Disintegration by The Cure started playing at just the right time.
In short, the movie reminds us that good things come in small sizes. The small wonder-ness of the film leaves you with a feel-good high. I actually went with absolutely zilch expectations and came out a raving fan of the littlest league.
Here's the official trailer:
(Any opinions expressed here are those of the author and not necessarily of ScoopWhoop)