Director: Karan Anshuman
Cast: Riteish Deshmukh, Pulkit Samrat, Chandan Roy Sanyal, two Kumud Mishras, an unnecessary Aarya Babbar​ and Jacqueline Fernandez in a song-and-dance-cameo
The standard ammo of Bangistan revolves around two aspiring highly incompetent homegrown terrorists out to blow up the world to achieve job satisfaction. Obviously, they fail. But not before the fictional land learns a few things in the process.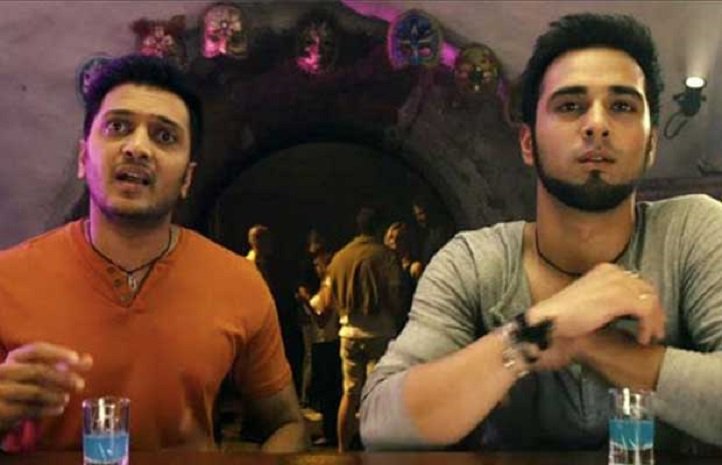 Birader Hafeez bin Ali, played by Riteish Deshmukh, works in a BPO of the mountains where he has acquired himself an American accent and name. But what Harold has not acquired is neither sense nor sensibility. That is why he falls victim to the charming rhetoric of Al-Kaam Tamaam 's Abba jaan who plans to send a qurbani to Karkow, Poland where the 13th World Religions' Conference is taking place. Enter Ishwarchand Sharma, the alter ego of Deshmukh.
Down South, Guruji of Ma Ka Dal, sitting on the great trident throne, has found an ardent bhakt in Praveen Chaturvedi. Pulkit Samrat is all set to balidaan himself for the greater good of South Bangistan. The 'method actor' in him imbibes all of Islam's qualities to become Allahrakha Khan who also makes his way to the international conference.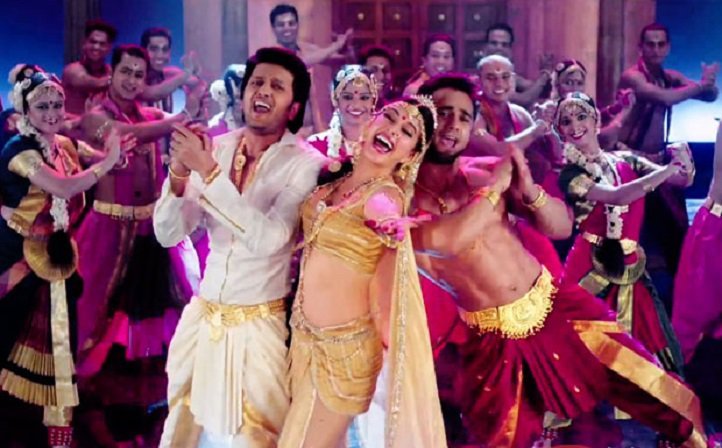 The boys are working on improvised explosive devices because the Russian and Chinese stuff available to them is majorly out of their range. Con-fusion entails. They also sing and dance with Jacqueline Fernandez who is the only atheist in the film. Everyone else has some or the other fundamental God-related beliefs.
South Bangistan boasts of a Shankaracharya while North has an Imam saab. Both are tech-savvy dudes, dabbling in emails, tweets, blogs to get their message of peace across to their respective followers. They are also friend with naye waley Popeji and even Richard Dawkins. There are a couple of creatively clap-worthy scenes. Especially, when Raavan of the ten evil heads talks better sense than Hanuman. Even when drunk.
I re-fuse to believe that the script is purely original. It is kind of copied from Four Lions which had four of the fundamentalists trying to blow up something or the other. (PS: It has Benedict Cumberbatch in a teeny weeny role, so you could always give it a watch.)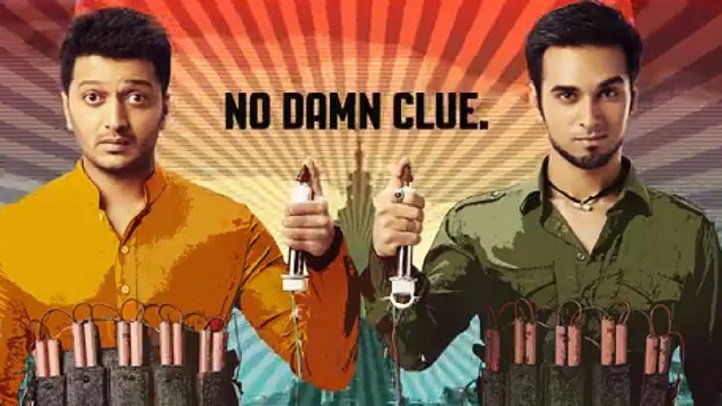 The first half was super hilarious. That is, if you like popular references and pot shots at everything Muslim-Hindu. FcDonald's Killer fast food makes an appearance along with Star*sucks Coffee. So do Bangistan Mirror and Nav Kamal Times. The bhai-bhai-ness of the two actors is slightly doubtful. Because they are but confused beings.
Contrary to popular belief, the movie does not have a message for every religion. We are under no illusion that it is heavily bent on nothing but the Islam-Hinduism minority-majority satirical take. But it is still better than a lot of the stuff that has come out of Bollywood in the past.
There isn't really anything objectionable in Bangistan . I wonder why Pakistan and UAE banned it? Maybe they were feeling left out what with all the banning India has been doing recently.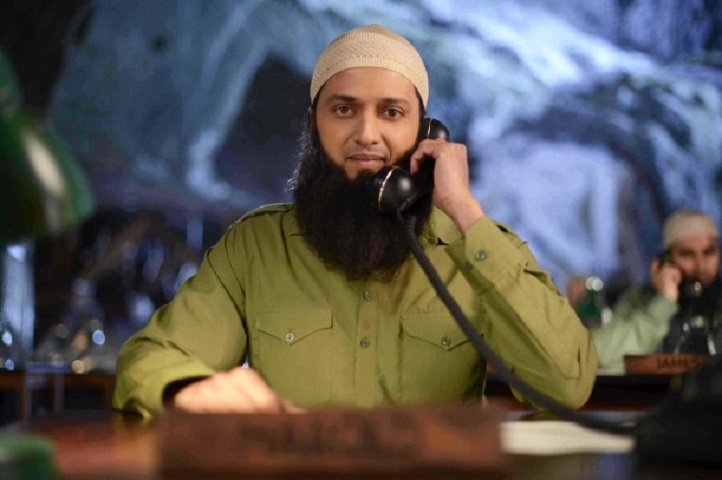 The only one giving this film a 5-star rating is Genelia D'Souza. She absolutely adores whatever Deshmukh cooks up. And we totally adore those two together but definitely not all that gaga over this comic caper gone awry.
The music score is quite good — hummable noisy tracks. Shant i, kranti and all that jazz are relevant to the movie. Quite unlike Aarya Babbar who is just floundering in the film.
The jihad satire lacks the murderous ambitions requisite to making this film a success. But one thing is for sure. They give us really good pointers on how to bomb at being a terrorist.
Watch the trailer here:
(Any opinions expressed here are those of the author and not necessarily of ScoopWhoop)